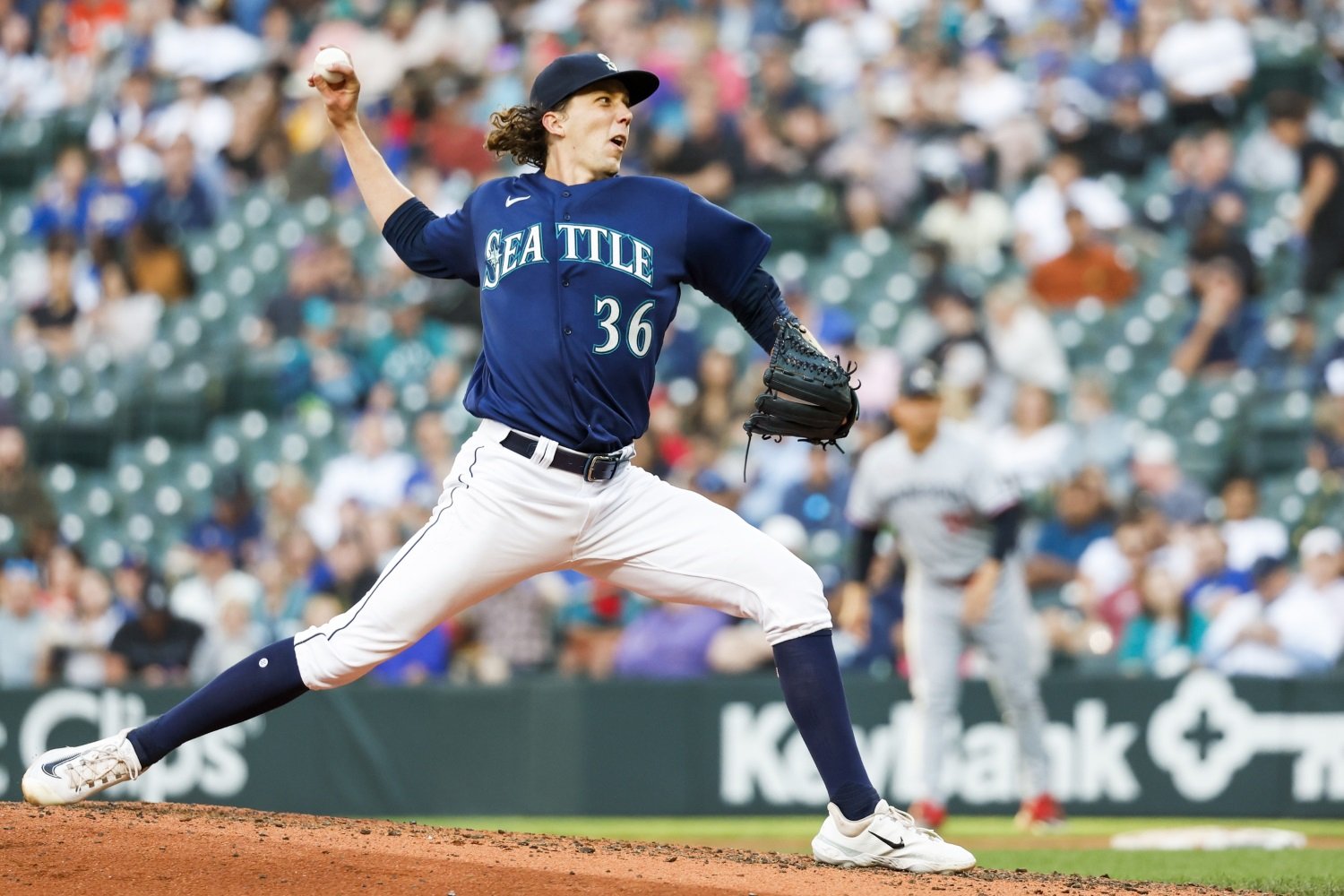 In Ken Rosenthal's latest notes column at The Athletic, he focuses on the Mariners, who might be in an even weirder, more challenging spot than the Cubs. According to Rosenthal, Jerry Dipoto is open to trading one of the team's several good, controllable, young starting pitchers, but only in a deal that would increase (or at least preserve) the team's chances for 2023.
What I'm hearing: https://t.co/Y7dNEiajcU

— Ken Rosenthal (@Ken_Rosenthal) July 28, 2023
Good luck, Jerry. That's a reasonable position to take, hut it makes an actual move involving any of Seattle's starters unlikely. Still, if such a move were to happen, the Cubs could be a fascinating fit. They could make Marcus Stroman an important (though secondary) piece of a deal for, say, Logan Gilbert. 
The Cubs have young pitching almost as promising as the Mariners' stuff, but a year or two behind them. One of those guys (Cade Horton, Ben Brown, Jordan Wicks, or even Hayden Wesneski) could be the foundation of a trade. There are other, even wilder fits, too. Christopher Morel could play second base for the Mariners, and that seems to be his best defensive home, by a mile.
The Cubs could also inquire on the (presumably very high) price of closer Paul Sewald, who'd be a superb addition to their bullpen and is under team control for 2024, and on the (likely much more realistic) cost of Teoscar Hernandez, who would be a strong right-handed bat for the middle of the lineup. 
We're going to see fewer pure buy/sell trades this deadline, because there are several teams right where the Cubs and Mariners are. That could make for some interesting trades (and trade rumors) over the coming days, though.