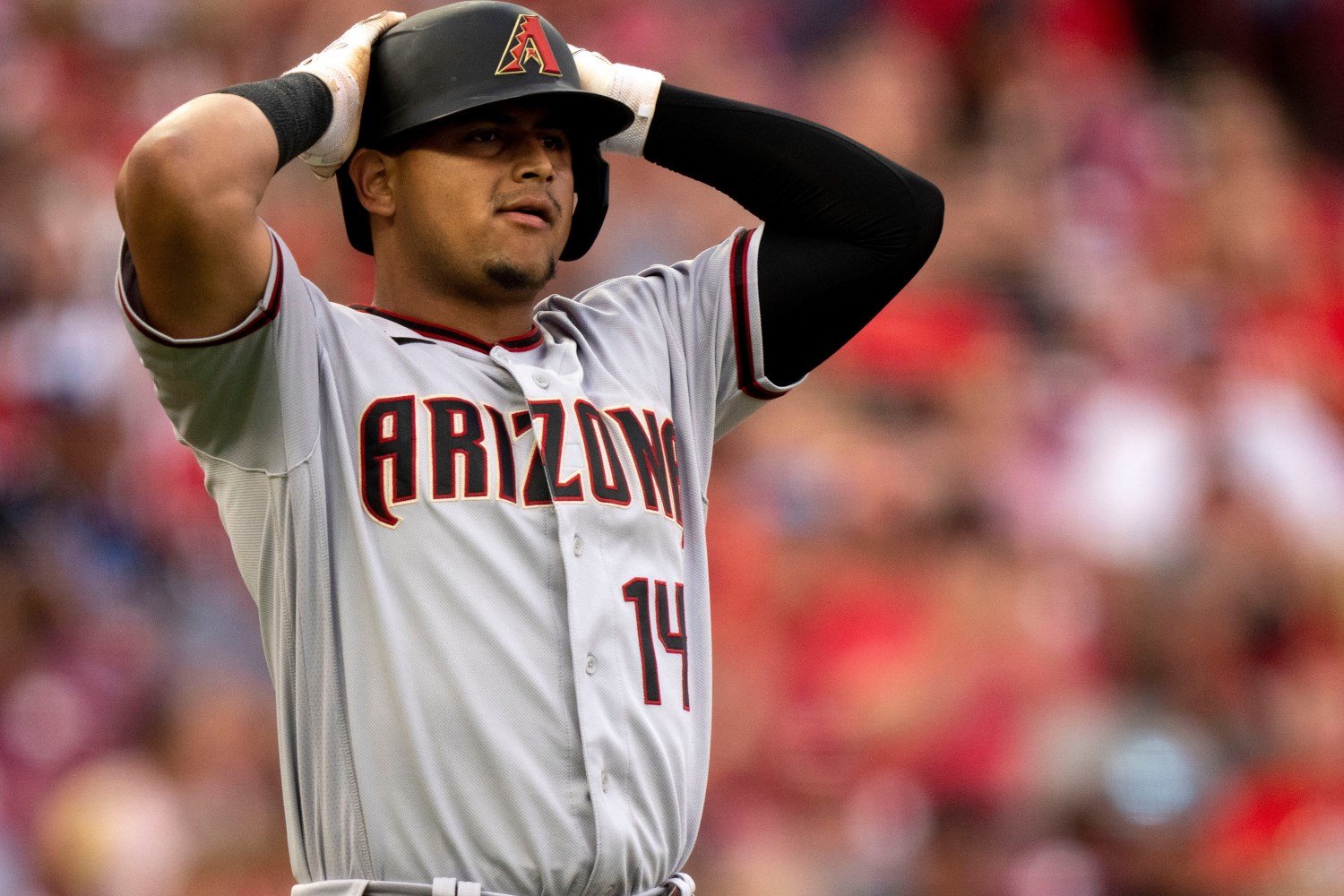 The Arizona Diamondbacks are reeling, and they took another painful hit Sunday. Rookie catcher Gabriel Moreno, the prized acquisition of their offseason and a key part of their strong first half, landed on the 10-day injured list with shoulder inflammation. Moreno has been playing through that problem for a while now, and his diminished performance has been one small part of the team's major slide throughout this month. The D'Backs could be an interesting fit for a trade involving Yan Gomes, or even one for Tucker Barnhart, depending on Moreno's prognosis.
Because it's been a while since they were relevant in the Dodgers-dominated NL West, Arizona will try to make the most of the opportunity this season presents. They feel a bit like the 2015 Cubs: loaded with talent, but skidding the wrong direction at the deadline and not inclined to sell the farm in order to get this particular club over the top. They're just entering what they hope will be a years-long winning window. However, GM Mike Hazen did say they would be aggressive in their search for upgrades, and they've been creative traders in the past.
Zac Gallen came to Arizona in a challenge trade for Jazz Chisholm, Jr. The deal that brought Moreno to the desert this winter in exchange for Daulton Varsho was similarly bold and (in an era of boring, buyer/seller, value-focused dealing) unusual. Could that mean that this emergent need creates an opening for packaging Gomes with a pitcher like Michael Fulmer or Marcus Stroman to give the Diamondbacks help on two fronts, in exchange for one of the more exciting prospects in their strong system? I already wrote about what trading Fulmer to Arizona could look like last week, and I also covered the possibility of packaging Stroman and Gomes. This one bears watching, even as the Cubs walk the line between buying and selling.