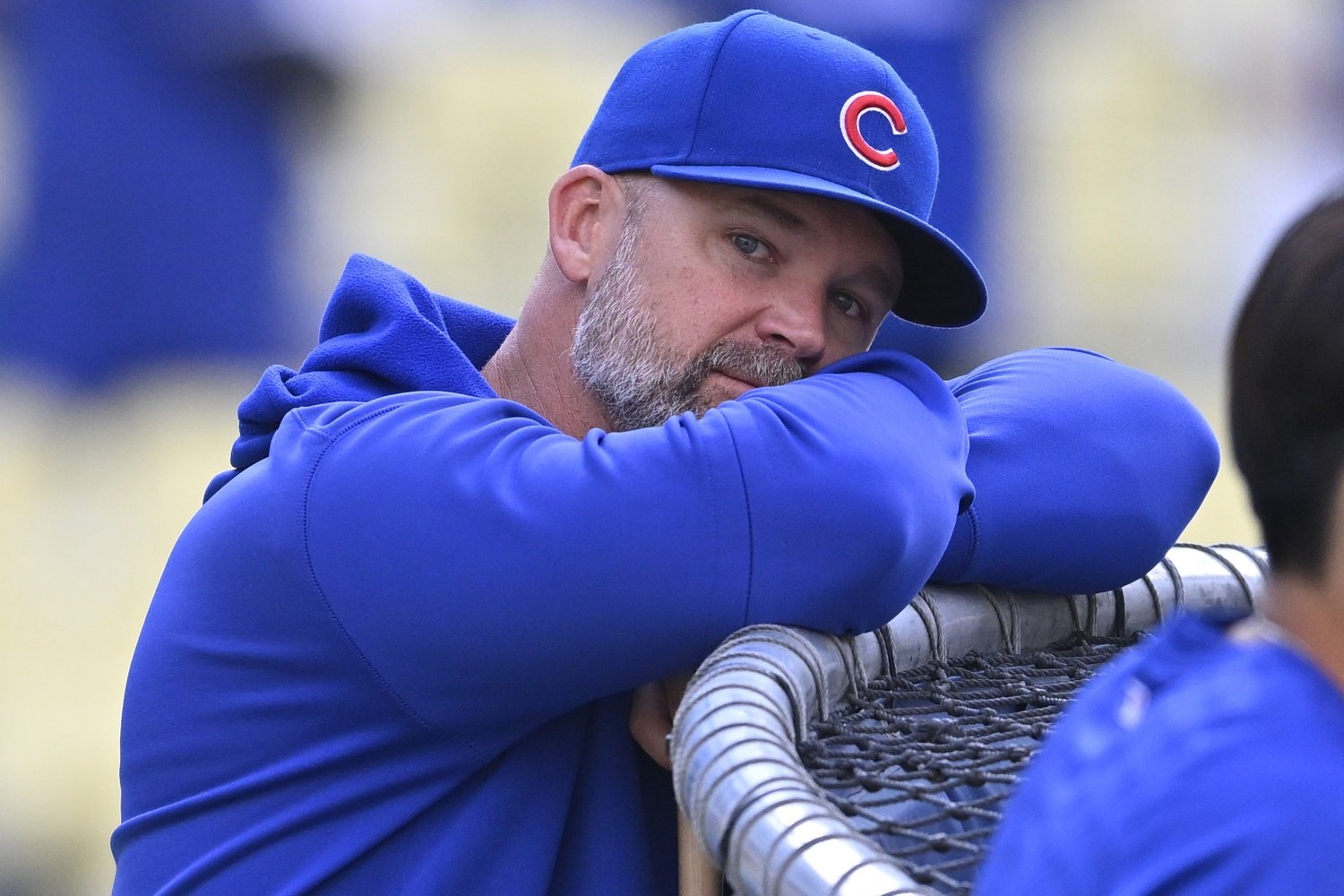 Image courtesy of © Jayne Kamin-Oncea-USA TODAY Sports
The latest (but far from first) example of Ross's ineptitude came Tuesday night. Many managers throughout baseball history have had the unfortunate tendency to place too much trust in a starter who appeared to be cruising, but Ross (like most of his counterparts in the last decade or so) has proved not to have that particular itch. Alas, he's replaced it with an equally lethal vice: he sticks far too long with relievers who seem to be cruising.
In a tie game on Tuesday night, that took the form of Ross sending Javier Assad out to begin a sixth inning of work in the top of the ninth. That was inexcusable, inexplicable, and indefensible. Over five innings of sparkling relief, Assad had kept his pitch count low, and he'd looked great. That's irrelevant. It was the ninth inning of a tie game, at home. That has to be a spot in which you give the ball to a fresh, trusted high-leverage reliever, especially when the incumbent hurler is a reliever who had already pitched what would have been a fine start. 
If this were a rare occurrence, we could easily forgive it. On the contrary, Ross routinely tries to get an extra inning out of a reliever if they look good in a given frame. I wrote last month about multi-inning relievers as a staple of the Cubs' bullpen strategy, but this is something different. This is asking a pitcher who clearly had been intended to be used for a certain stretch being asked to go three more outs. Often, perhaps wanting to reinforce his gesture of faith, Ross won't even warm up a reliever behind the guy he's riding.
That was the case Tuesday night, which is why even after Paul DeJong led off the inning with the go-ahead home run, Assad couldn't be yanked to keep the deficit to a minimum. He had to be left in for three more batters, while Michael Rucker hurriedly got warm, and in that time, the Cardinals shoved another run across the plate, rendering the Cubs' comeback hopes desperately remote.
If, in turn, this were Ross's only quirk or foible, it would be forgivable, and perhaps it would be more worthwhile to talk about how the front office might correct the systematic errors. That, sadly, is not the case, either. Ross routinely burns out his club during hot streaks, making them vulnerable to long cold spells. He received ample praise during the last two months of each of the last two seasons for the spunk shown by teams with no hope of winning anything, but that praise was overcooked, and it overlooked the sluggish, sloppy, non-competitive baseball played for long stretches in the middle of each of those seasons, helping to ensure that the final two months were irrelevant. If he were the extraordinary clubhouse man with the magic touch that some imagine, his teams wouldn't go through such long and miserable slogs. They might still have lost a lot, but it didn't need to look as helpless and listless as it often did.
He's too loyal to veterans (like Jason Heyward) and doesn't show savvy in his construction of lineups. He's made some utterly head-scratching decisions in recent weeks offensively, too, bunting ill-advisedly and missing pivotal pinch-hit opportunities.
Because of his status as a beloved leader on the World Series champion team of 2016, and because he did a fine job of keeping the team together over the short and absurd COVID season of 2020, Ross has been given a long leash. That has to be over now. An immediate firing isn't necessarily in order, but any careful observer has to be down on him as a long-term managerial fit for a team that is now ready to seriously contend. He was probably never the right choice for the job, and he's had a fair chance to beat that rap. It hasn't happened, and the Cubs have lost too many winnable games already in 2023 because they have the wrong man on the top step of the dugout.