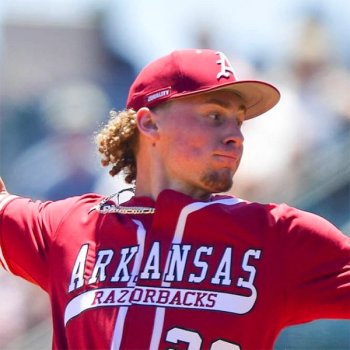 Bats: R / Throws: R
Age: 22
Slot Money: $1,101,000
Signing Money: $1,401,500
Scouting Report
Jaxon Wiggins has an exceptional repertoire, with a fastball that almost touches 100 mph, a hard slider, a changeup and a curveball. He was trending toward being a first-round pick after backing up a promising freshman season with a summer for the U.S. Collegiate National Team. 
But his sophomore year wasn't good and his junior year was over before it started when he suffered elbow discomfort and ended up undergoing Tommy John surgery. He definitely won't pitch this year and the time is unclear at best as it was announced he needed the surgery in February, but not when the surgery happened. Best case scenario, he's throwing in spring training. Realistically, though, Wiggins is probably starting to throw when the complex seasons begin next summer.
Jeremy Nygaard:
It's easy to dream on an arm like this. At a minimum, you'd think someone who can touch 100 mph and has a slider could be a valuable bullpen arm. Add anything to that and you've got a starter. But Wiggins has been injured and struggles to throw it over the plate. An intriguing arm if you could coax him to sign underslot, but he's got enough ability that he could go back to school and try to improve his draft stock. 
See all » Jaxon Wiggins Articles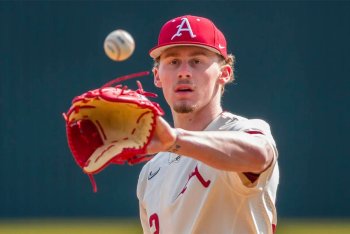 With the 68th pick in the 2023 MLB Draft, the Cubs select Jaxon Wiggins, a right-handed pitcher from Arkansas.
See all » Jaxon Wiggins Videos