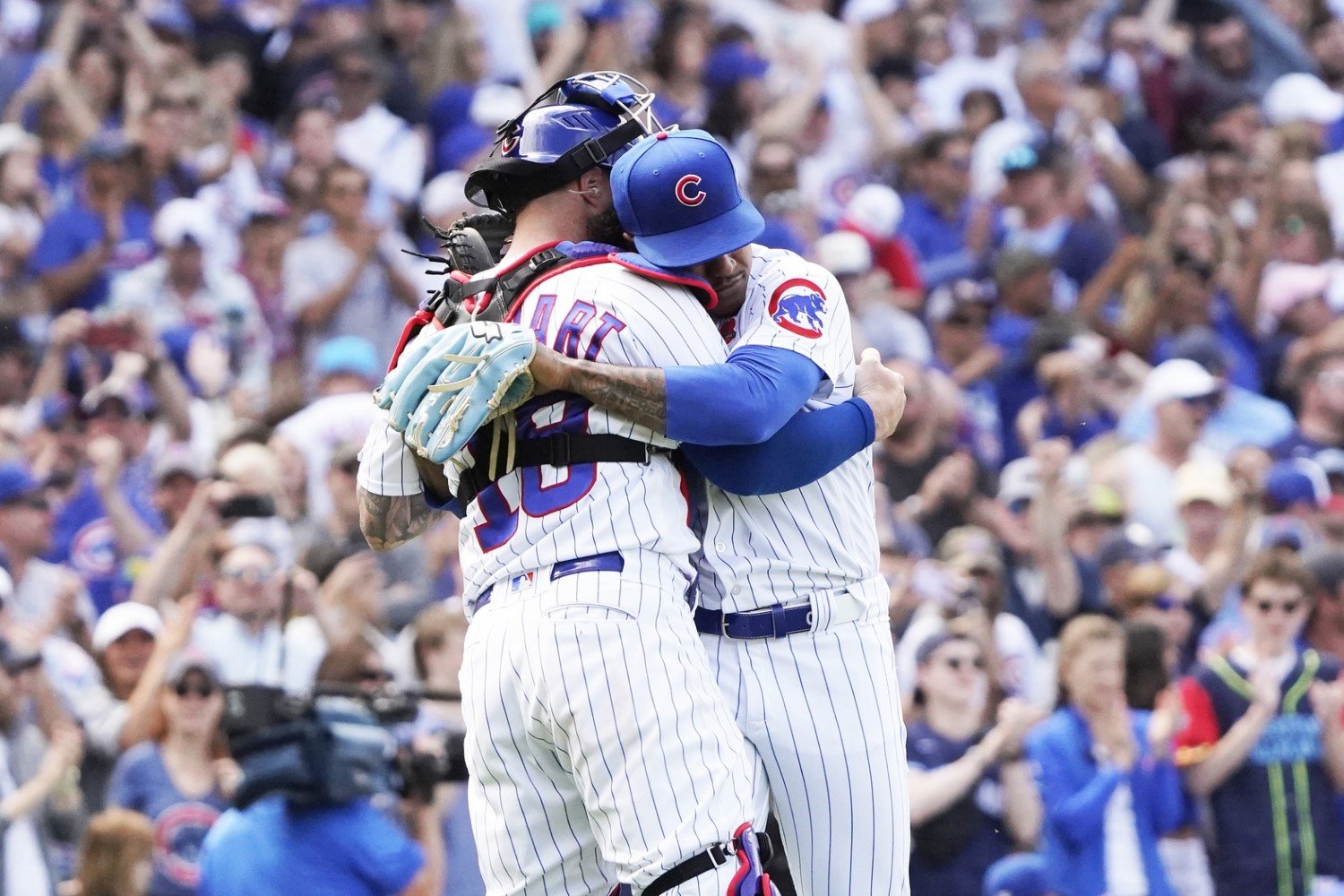 Image courtesy of © David Banks-USA TODAY Sports
By the end of the 2023 regular season, several reports had suggested that Marcus Stroman would eschew the opt-out in his three-year deal with the Cubs and return to the team for 2024, at a $21-million salary. That made sense, given the brutal July and injury-stunted August and September that ruined a sterling half-season by the diminutive righthander. Now, however, Jon Heyman tweets that Stroman has exercised that option and become a free agent, after all.
Breaking: Marcus Stroman opted out of his Cubs contract and will be a free agent. He had $21M and a year to go.

— Jon Heyman (@JonHeyman) November 4, 2023
Because of the volume of whispers we heard indicating the opposite, this is hitting the web as surprising news today, but it was never clear why there was such certainty about it. Stroman will turn 33 next May. He's already received a qualifying offer, so he can't have that restrictor plate attached to him this time around. This is a chance to get a multiyear contract, and it could very well be his last one.
Stroman probably won't find $21 million per year for his services on the open market, but he could make more guaranteed money this way than he would by taking the $21 million in 2024 and then hitting the market yet again next winter. In reality, he's never been a true ace, and his age, size, and stuff suggest that he doesn't have many years left as even a mid-rotation starter. His market this winter will reflect that fairly. Next winter, it might have done so cruelly.
From the Cubs' perspective, this is bittersweet. Stroman had a frustrating 2022, but that was going to be a lost year, anyway. With a team trying to contend in 2023, he was the stopper throughout the first half. He had some dazzling outings, and seemed to rise to the occasion when the team needed him most. Later in the season, he tried to pitch through an injury (to the detriment of all), then spent a long time on the injured list and became the object of some heavy speculation during that period. On balance, though, he had the kind of campaign that should encourage Stroman watchers going forward.
On the other hand, the Cubs need a true front-of-the-rotation starter, and Stroman isn't it. They wanted to retain Kyle Hendricks, but with $23.7 million spoken-for in their competitive balance tax payroll number in Stroman, that would have been tough to do. Now, they have some new openings, and some new flexibility. Justin Steele is still slotted into one of the top two spots in next year's starting rotation. It now seems overwhelmingly likely that Hendricks will (either on his club option, or on some short-term extension that replaces it) also be in the mix. Jameson Taillon figures to be the team's third or fourth starter, just ahead of Hendricks in the rotation hierarchy. With Stroman removed from the equation, there's more money to be spent to fill the front end.
That has to mean that the Cubs will be more aggressive in their pursuit of the best available starters this winter: Yoshinobu Yamamoto, Blake Snell, Aaron Nola, Sonny Gray, and Jordan Montgomery. They still might not sign any of them, but the chances that they'll land one just rose. It also means that signing any of them would still leave the team some room to spend money upgrading their offense. It means that signing a free-agent starter of note is more likely, which makes trading for a controllable starter less so, which slightly increases the chances that they spend significant talent capital to acquire a big bat in trade--yes, perhaps even Juan Soto.
Yamamoto would be the huge prize. He's the ace who would transform the Cubs' rotation, and taking over $20 million out of their projected rotation expenditure sheet makes landing him more plausible. That one is still a longshot, because the contract he's in position to command is gargantuan, but this unexpected development moves it into the realm of real possibility. This is a fun way to start the offseason, even if it comes with a frisson of grief over the unrealized promise of Stroman's often-thrilling Cubs tenure.