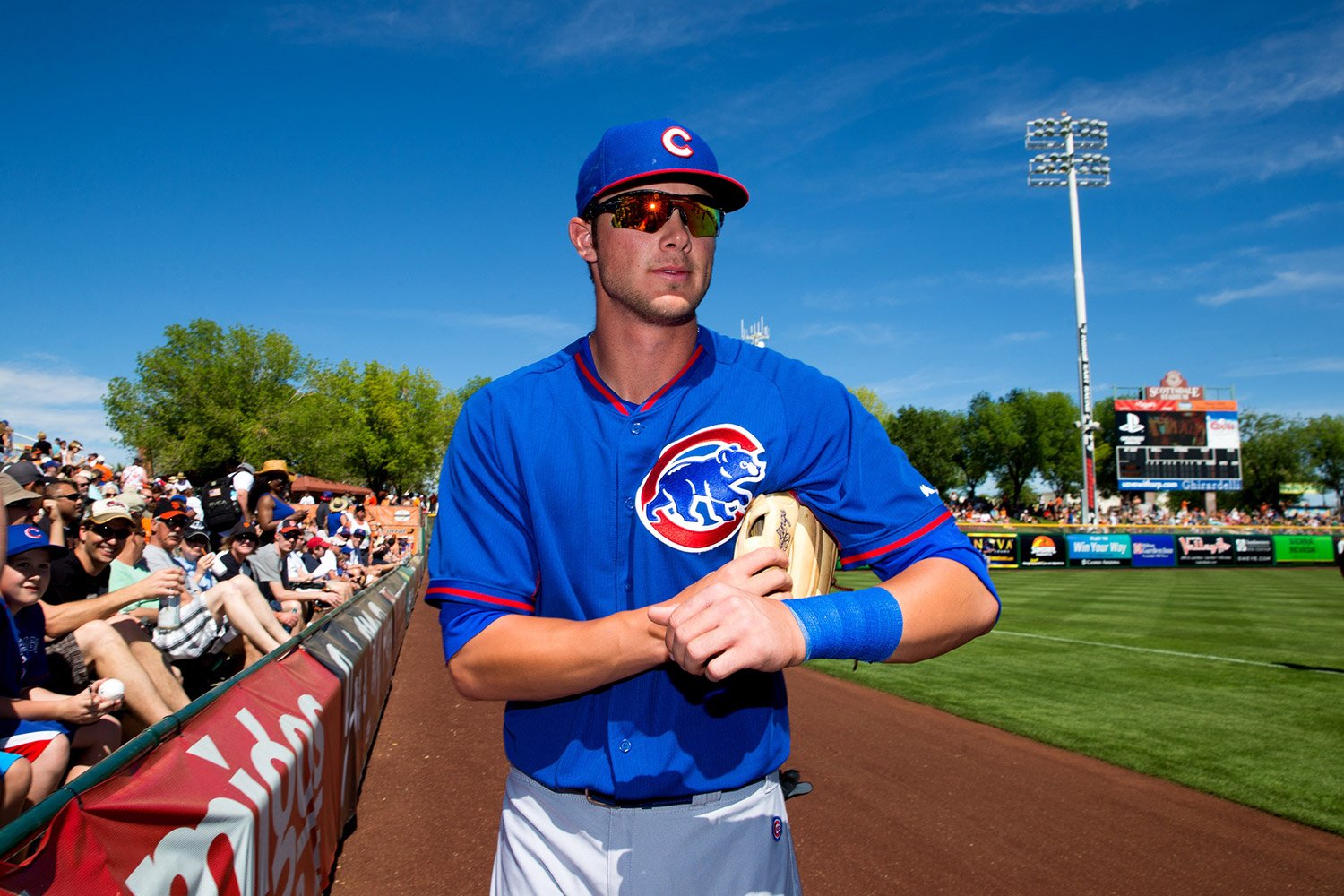 Image courtesy of © Mark J. Rebilas-USA TODAY Sports
Had social media been around in 1961 when former FCC chairman Newton Minow infamously described television as a "vast wasteland," I can only imagine the adjectives he would've applied to Facebook. As a fascinating aside, Sherwood Schwartz and his production team had a little fun with Newton by naming Gilligan's Island's S.S. Minnow tour boat after him.
But since social media is a must for independent journalists, I've learned to endure it and finally figured out that joining some fun Facebook groups tends to drown out the unbridled stupidity. "No, my friend. The world is not flat! Haven't you ever flown anywhere?"
And my favorite group is called "Vintage Baseball," where you can almost always find some fascinating but generally civil conversation. The most recent topic was eventual Rookie of the Year busts, to which I responded "Jerome Walton," a critical element in the North Sider's 1989 playoff drive, but his numbers fell off sharply after that season.
That's when another member mentioned that Walton's teammate, Dwight Smith, the 1989 RoY runner-up, had better numbers than Walton, inciting a third commenter to note that Mr. Smith died of congestive heart and lung failure last year at the too-young age of 58. He also enjoyed a stellar 1989 season, only to watch his production fade over his eight-year career.
For reference purposes, the '89 Cubs were one of just eight teams that could lay claim to the first and second-place Rookie of the Year candidates.
Of course, the Dwight Smith revelation incited me into reviewing all of the Wrigley Field Rookie of the Years, and aside from Hall of Famer Billy Williams, who ran away with the award in 1961, that halcyon list quickly turned into a rather sad tale. I'm not nearly superstitious, but it does seem like there is some sort of curse – as if the Cubs haven't been subjected to enough already.
Whatever became of Ron Santo's black cat?
Moving in descending order, we'll start with the ultimate bust, Kris Bryant, who was the NL Rookie of the Year in 2015, and then he managed to win MVP honors the next year. But despite a more than reasonable 2017, 2019, and 2021 season, persistent injuries have relegated Kris to "what might've been" status. He played in just 42 games for the Rockies last season, and as a result of another HBP, it looks like he'll top out at 66 games this year.
The Cubs clearly dodged a bullet when they decided not to sign him to a pricey long-term free-agent contract.
That brings us to 2008's catcher supreme, Geovany Soto, a man whom I firmly believed would be a battery mainstay for years to come. But after his glorious 23 home run, .285 batting average, .364 OBP rookie season, he never came close to those numbers again. By 2012 he was shipped off to the Texas Rangers for a no-name "prospect," he played for three more teams before he retired after appearing in just 13 games for the South Siders in 2017.
But the most difficult Cub Rookie of the Year candidate to consider has to be Kerry Wood, who squeaked by Todd Helton for the 1998 National League title. That magical May 6th twenty-strikeout game against the Astros had me salivating about future possibilities in a way that Pavlov's dogs could never have imagined. But alas, Wood only surpassed his inaugural 13 victories in 2003 (by just one), and then it was an injury-instigated downhill slide from there.
I can't help but think that had he listened to then-Cub's color man Steve Stone regarding his terrible mechanics; Wood would've joined the ranks of the Ryans, Seavers, and Clemens. And Stone, who admitted that he blew out his arm in 1980 to win the Cy Young Award, knew exactly what he was talking about, but Wood essentially told him to mind his own business. Ah well!
We've already discussed Mr. Walton, which takes us to our last tragic Cubs Rookie of the Year winner, 1962's Ken Hubbs, who died when the private plane he was piloting crashed near Provo, Utah, in 1964.
Considering the mountain of curse evidence presented here, I'm thrilled that, according to the sports books, no North Sider has a shot at the 2023 award. The massive odds-on favorite is Arizona outfielder Corbin Carroll, which would make him the first D'back to win that title.
All curse kidding aside, I can't help but wonder if winning Rookie of the Year ratchets up the internal expectations just enough for the winner to become his own worst enemy.