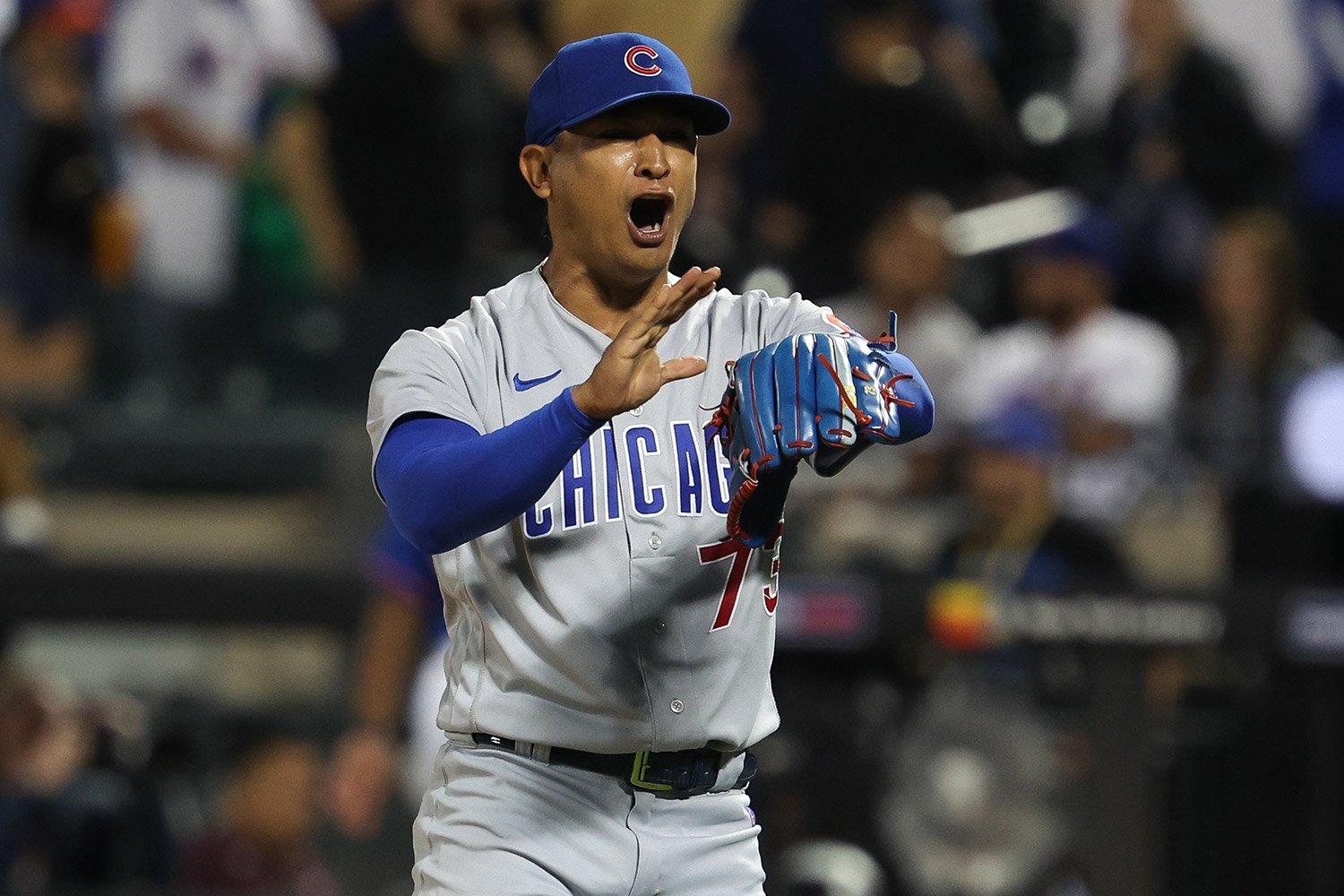 Image courtesy of © Vincent Carchietta-USA TODAY Sports
Lock them up! Lock them up!
Jed! Since you've so wisely decided to be a buyer as the Cubs inexorably march toward the playoffs, now is the time to sign Cody Bellinger and Marcus Stroman to contract extensions.
Cody's a mere lad of 28, and his National League July player of the month status clearly indicates he's finally recovered from the altered stance effects of his horrific leg fracture. Mr. Bellinger is exactly the kind of Andre Dawson -esque player who can anchor the Cubs' lineup for years to come.
Meanwhile, despite his opt-out options, the 32-year-old Stroman has made it clear that he wants to remain a Cub. There are no guarantees, but Marcus invokes memories of Warren Spahn, Nolan Ryan, Tom Seaver, and Ferguson Jenkins, who all pitched into their 40s. 
Better yet, his unbridled enthusiasm and childlike zeal for the game is the kind of contagion that not only infects his teammates but convinces free agents that Wrigley Field is the only place to play.
I wuz right about Adbert.
God bless Adbert Alzolay for his more than reasonable closer efforts. Still, per my first column here on NSB, his propensity to challenge hitters at all costs leads to the hard contact that inevitably means the kind of blown saves the Cubs simply can't afford.
If it weren't for the North Siders's propensity to tack on insurance runs, he would've blown a game against the Braves, and Ozzie Albies ninth inning laced-to-right leadoff double the next day was more than disconcerting against an Atlanta team that fully understands why chicks dig the long ball.
Caleb Kilian? I don't think so.
As optimistic as I tend to be about the Cubs' prospects over the last 57 years, I wish I could share Mr. Trueblood's grounded statistical faith in Caleb Kilian as the stand-in for the injured Stroman, but I can't. Because the answer to Stroman's temporary absence question is certainly not "Caleb Kilian."
His admittedly brief stints in the bigs have been disasters of epic proportions, as indicated by his 12.27 ERA, 2.38 WHIP, and 27 hits per nine innings. There are bad starts, and then there are Caleb Kilian starts.
Were I GM/Manager, I'd put Hayden Wesneski in that temporary starter slot with folks like Michael Fullmer and Javier Assad at the ready to turn it into a bullpen game.
Walk this way…
One of the main reasons for the Cubs' second-half resurgence so far is their new patience at the plate. To wit, despite their 13th-place MLB team home run standing, the Cubs rank third in team walks with 406 behind the overly loaded Dodgers and Padres lineups. Third! And that goes a long way toward explaining why the North Siders sit at a stellar fifth place in team runs scored.
Considering my previous North Side experience, watching the team force the opposing pitchers to throw strikes is gratifying. Keep it up, guys!
And speaking of getting on base…
If you asked me who the Cubs' leadoff man should be back in March, I can't begin to imagine that Mike Tauchman would've made the list. But here we are with just 47 games left in the season, and his on-base percentage stands at a top of the pops .379.
To put that in perspective, if Tauchman had enough plate appearances, that would rank 13th in the Majors beating Matt Olson, who's tied for the overall league lead in homers at 40 with Shohei Ohtani. In fact, with the exception of Luis Arraez, the 11 players ahead of Mike are all power hitters.
Shades of Dexter Fowler!
Watching Tauchman at the plate the last couple of months has been a real joy, too. I'm too young (finally!) to have seen Ted Williams play, but I've lately been imagining that Mike's eagle-eye approach to the strike zone likely approximates the Splendid Splinter. He rarely swings at bad pitches.
Add a more-than-reasonable .284 batting average, and we have ourselves a leadoff man.
All I can say is, whatever scout told Jed, "You might want to pick up Michael Tauchman," should get a massive raise.
"I can see you, your brown skin shining in the sun."
Whenever that Windows PC calendar flips to August, two things happen. The first is Don Henley's Boys of Summer starts wafting through my ADHD brain, and the second is I start considering which Iowa Cubs should be called up in September.
The first is obvious. As long as Adbert will be our closer, we need a great late-game centerfield defensive replacement, and Pete Crow-Armstrong certainly fits that bill. As a bonus, he's managed a .382 OBP in his brief time at Triple-A.
The second choice was a bit more difficult, but considering his previous success with the Twins, it would behoove the Cubs to call up 32-year-old Tyler Duffey with his 1.130 WHIP. Why? Because even though Fullmer and Mark Leiter are pitching better, you can never have too many decent middle relievers down the home stretch.
Just my $0.02.