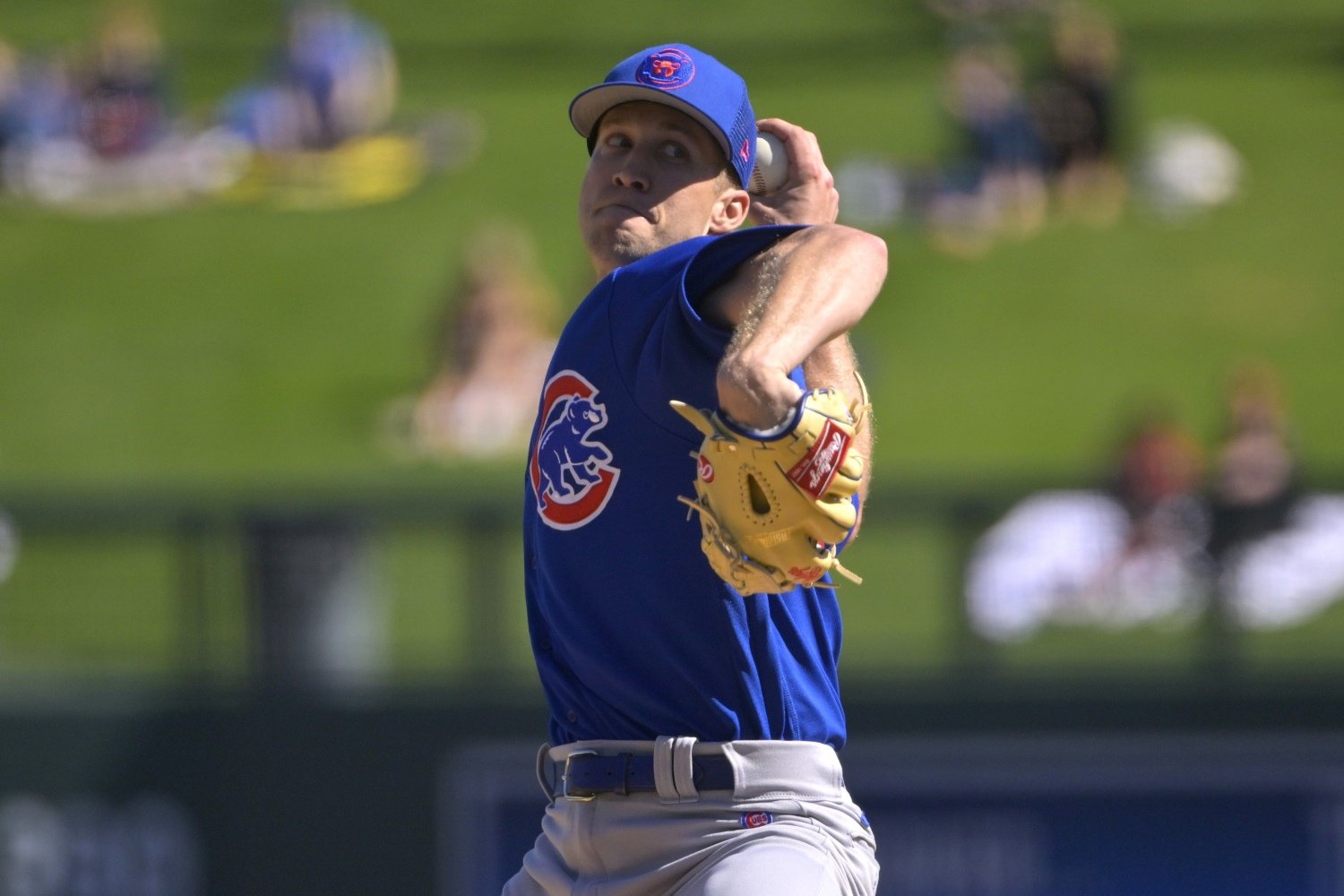 Image courtesy of © Jayne Kamin-Oncea-USA TODAY Sports
After the front office elected not to pony up for a left-handed reliever last week, it seemed like they intended to place a bit more trust in southpaw Anthony Kay, the only lefty in their bullpen at the time. Kay has minor-league options, though, and after he had a couple of tough, draining outings during the team's weeklong home stand, they sent him down. In his stead, they recalled Caleb Kilian, who will get one more chance to prove his utility to a big-league pitching staff.
In neither of his previous stints with the parent club has Kilian been an effective pitcher. Last year, after a disastrous audition in the majors, he couldn't even get outs upon his return to Triple-A Iowa. He had some superficial things going for him, but none of the things that really make a pitcher successful in MLB in this day and age. He didn't throw hard enough to overcome the lack of movement on his heat. He didn't have enough command of his secondary offerings to weaponize them or keep hitters off that fastball.
Some of that might have changed, and changed very recently. He's 4-0 in his last seven starts with the I-Cubs, allowing just a .565 OPS over that span, but it's in his most recent start on Aug. 1 that some things really seemed to click. He pitched six innings of one-run ball that day, allowing five hits and one walk but striking out six. He did it by completing what has been a slow evolution into a pitcher who offers opposing hitters tougher angles, achieves more effective movement, and can better overpower people when needed.
Kilian has steadily raised his release point, getting behind the ball better with his four-seamer and creating a steeper angle from his hand to home plate. That change is part of a group of subtle but important mechanical tweaks, the sum effect of which is to make his breaking stuff much better differentiated from his heater in terms of movement without sacrificing anything in terms of deception. Here are his release points by month and pitch type throughout the portion of his professional career that has been tracked by PITCHf/x. This month is in the blue box. As you can see, he's never been so close to releasing the ball over the center of the rubber, and he's never released it higher.
Those changes have wrought gains in movement and life on the fastball, which was Kilian's problem the last couple times he saw big-league hitters. They've also unlocked a bit more sheer velocity. He's throwing harder as this year goes on, with his average velocity in his lone August start up a full tick even since May. 
There's more horizontal and vertical movement on Kilian's four-seamer, which lets it better set up the cutter (the pitch he used to notch his final strikeout of that start last week, as seen above). He's not elite in terms of that movement, but he's gone from below- to above-average by making these adjustments. A guy with a four-seamer that sits 96 and can often touch 99, with average-plus movement, is a lot more effective than what Kilian showed before his last several outings.
Just as importantly, he's been able to integrate these adjustments while balancing his four-seamer with his sinker. It's been tough for Kilian to balance his two fastballs and find the utility of each, but he's started to figure it out as he's made these mechanical improvements. His sinker has more rising action now, too. It's a close cousin to the sinkers Javier Assad, Mark Leiter Jr., and Adbert Alzolay use, now, which seems to augur well.
Now that he's joining the big-league team, Kilian is likely to fill a long relief role. In fact, we could see him as a piggyback for Drew Smyly right away Monday night. Unofficially, he seems to slot into the same role Assad was in before he was pressed into starting duty. There's no reason, other than the possible mental block of having failed in the majors in each of his previous opportunities, why Kilian can't be similarly effective. It's easy to call him the last arm on the roster, but given the obvious weariness of the guys higher on the food chain, Kilian is still important to this team for the foreseeable future. Happily, there are at least this handful of reasons to think he's ready for that responsibility.