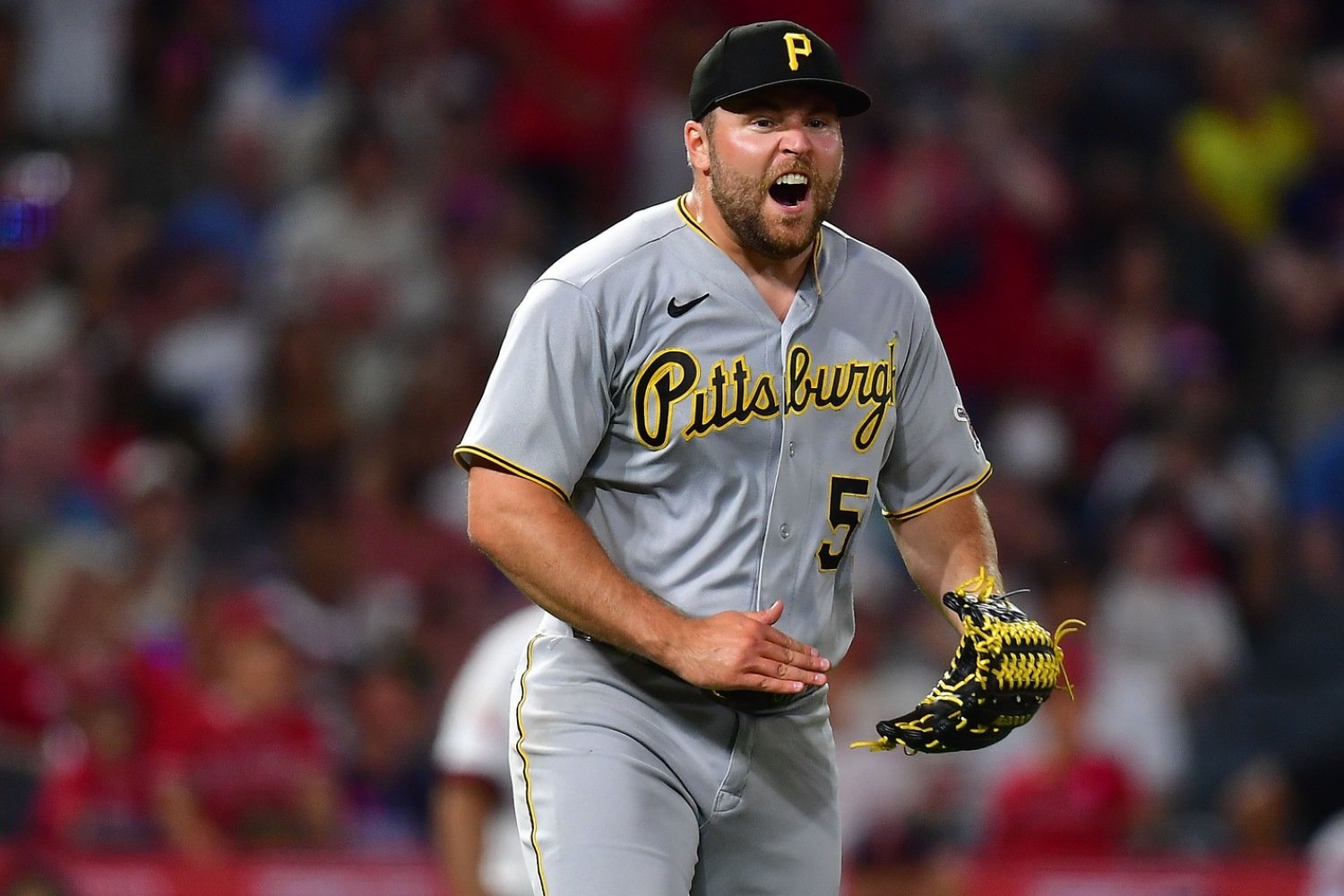 For a month or so, the 2023 Pirates had us fooled. They stayed in first place about that long, and they hung around on the periphery of the NL Central race for most of May. Since then, it's been a true downward spiral, and as a result, Pittsburgh is a seller again at this year's trade deadline. Intriguingly, according to both Jon Heyman and Ken Rosenthal, the team is open to trading both elite closer David Bednar and All-Star starter Mitch Keller.
Pirates are also willing to listen to trade offers on All-Star starter Mitch Keller. So listening on both All-Stars, including also closer David Bednar. Would seem like a pretty low probability to happen in either case but in this sellers' market makes sense to listen.

— Jon Heyman (@JonHeyman) July 24, 2023
The fit here is, obviously, awkward and unlikely. The Pirates will command high prices to actually trade either of the two, with Bednar under team control for three seasons beyond this one and Keller still controllable for two. It's only fair that the Cubs will flinch at the notion of giving up sufficient young talent to pry them away, knowing those players could be playing in Pittsburgh for several more years. For their part, the Pirates probably don't want either the real disadvantage or the fan blowback that would come with trading a key piece to a division rival who might use them to stay ahead of Pittsburgh as that team tries to turn the corner and return to contention.
Still, it's worth dreaming on a little bit. Bednar, 28, is one of the half-dozen best relievers in baseball. He's consistently fanned over 30 percent of opponents over the last three seasons, and this year, he's adding plus command to his resume, walking fewer batters and making fewer mistakes over the heart of the plate. He'd be the anchor of the bullpen for years to come, and a significant boost for the very thin group the Cubs have here in 2023. 
Keller took longer to reach a high level of performance, with a couple of false starts, but he's enjoyed a bat-missing breakout in 2023 and his team control could make him a very appealing bridge from the Kyle Hendricks and Marcus Stroman Era to the Cade Horton and Jackson Ferris Era. Intradivisional dynamics might nix these targets, but they're the kind of players the Cubs do need to consider as they seek creative solutions to their medium-term problems.