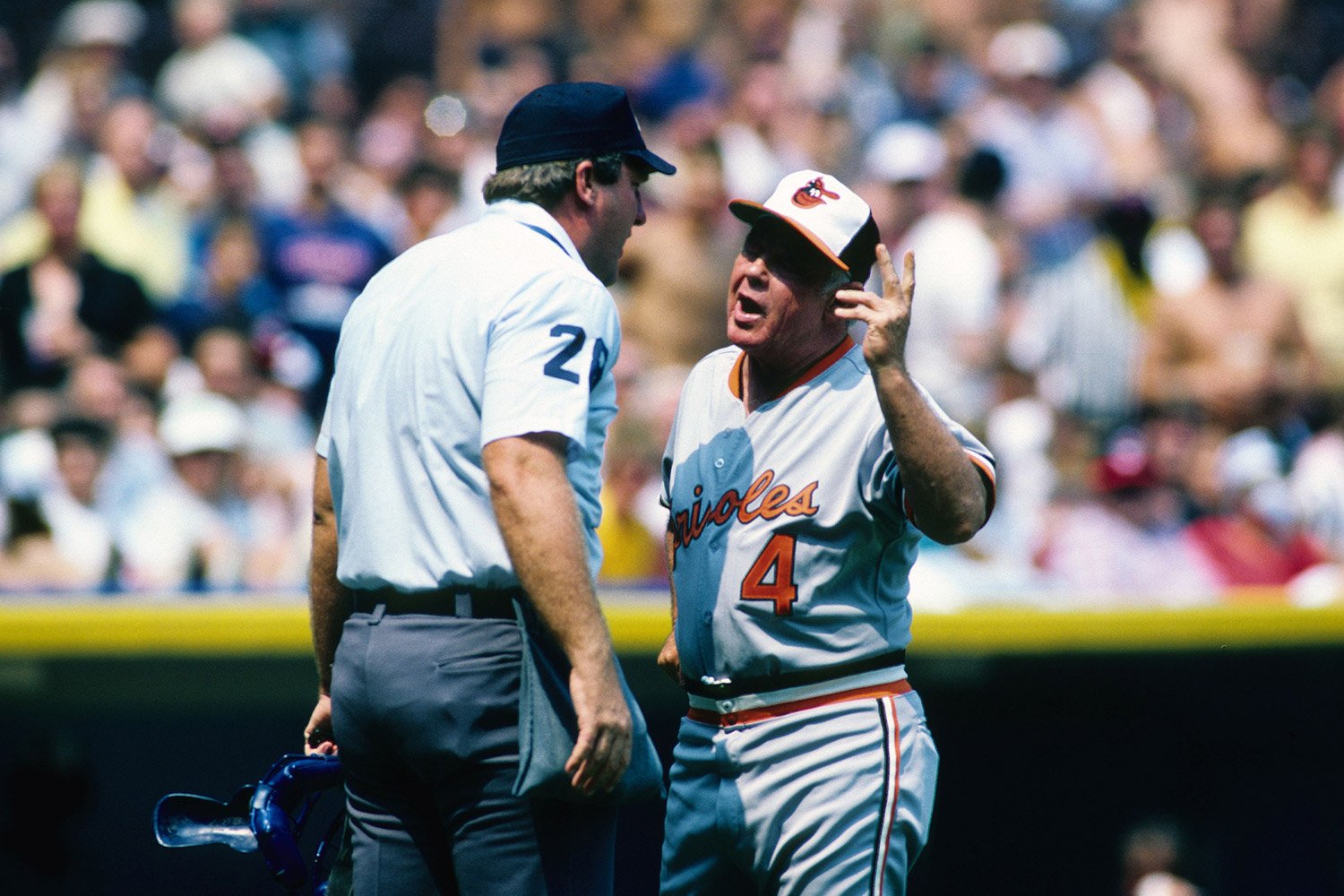 Image courtesy of © Tony Tomsic-USA TODAY Sports
Please don't get your partisan underwear in a bundle because my reference to "Plan B" isn't what you think it is. (If you're brave enough to read my more politically oriented columns, please proceed to The First Ward, but do so only at your own risk.)
No! I'm referring to my long-held post-2005 baseball belief that, particularly for medium to small market teams, the key to that World Series euphoria is a combination of home-grown talent combined with a liberal sprinkling of "B-level" players brought in through trades and free agency.
"Why B level players," you ask?
Because they're cheaper, there's less pressure on them, and whether we like it or not, that oft-dismissed statistical notion of regression to the mean holds sway over every aspect of our lives, particularly sports. That means, whenever you stack a team with A-level free agents, as the Mets, Yankees, and Padres are wont to do, those players have nowhere to go but down – a frequent occurrence when faced with those lofty major metropolitan expectations.
Ah! But when you sign or trade for B-level players, you can count on one-third of them progressing to A's, one-third staying the same, and one-third dropping to the C-level or lower. And the 2005 White Sox successfully parlayed that postulate right into a world championship.
You see, while all of the other teams were courting Carlos Beltran, Adrian Beltre, Pedro Martinez, Roger Clemens, J.D. Drew, and Jeff Kent, the Sox were quietly signing the likes of Scott Podsednick (via trade), A.J. Pierzynski, Jermaine Dye, Tadahito Iguchi, Carl Everet (via trade), Jose Contreras (via trade), and Dustin Hermanson.
Add those key pieces to homegrown talent like Joe Crede, Mark Buehrle, Aaron Rowand, Frank Thomas, Neal Cotts, and a few others, and not only do you get the best record in the American League, but a World Series champion. I cannot, for the life of me, understand why more mid-market GM's don't make a real effort to emulate Kenny Williams' brilliant concept.
Which brings us right back to Mr. Weaver and our Chicago Cubs.
As Earl so aptly noted, you really do have to be an optimist to root for those Wrigley Field denizens and I fervently believe they may have stumbled into 2023 plan B heaven, further abetted by a rather weak division.
Chicago acquired the requisite B players like Marcus Stroman, Jameson Taillon, Cody Bellinger, Seiya Suzuki, Dansby Swanson, Mike Tauchman, and Yan Gomes. Eric Hosmer and Troy Mancini may not have worked out, but the Cubs have certainly excelled in the homegrown talent arena with players like Chris Morel, Ian Happ, Nico Hoerner, Miguel Amaya, Justin Steele, Kyle Hendricks, Javier Assad, Hayden Wesneski, Adbert Alzolay, and Mark Leiter, Jr.
As Mr. Trueblood so presciently noted here, Jeimer Candelario is yet another brilliant B-level player trade – though he also qualifies as homegrown talent.
Why am I so optimistic about this season despite more than 55 years of often-depressing North Side fandom desperation? Because if the Cubs were on the New York Stock Exchange, they'd be one of the most highly undervalued stocks.
Why?
Because the pundits are finally catching on to the only NL Central team with a positive run differential, and that current +67 mark (as of Wednesday morning) bests the Orioles, Phillies, Blue Jays, Yankees, Twins, Astros, Giants, and Diamondbacks. Better yet, going into Tuesday's game, the North Siders sit squarely in 12th place in team ERA, an amazing 5th place in on base percentage, and they're 9th in runs scored.
Contrary to popular wisdom, the Cubs are also tied for 7th place in fewest blown leads with just 21. Now add the Rossy managerial propensity to do much better in the second half and it all bodes well going into the final two months of any season.
But if the genie in Harry's Bud bottle gave me just one wish, it would be for Mr. Hoyer to wrangle a post-trade deadline slam-the-door-shut Rod Beck-esque closer deal. It's not that Mr. Alzolay's done a bad job, though defensive replacement Mike Tauchman did save his hide against the Cards last week. It's that he's still quite new to the role at a time when one or two blown saves can make the difference between cleaning out your locker on October 2 and preparing for the next game.
That savvy move would also allow Adbert to move into the desperately needed middle reliever "holder" slot, for which the former starter is far better suited.
Regardless, I'm thrilled that the Cubs shifted from sellers to buyers because, per our plan B theory and a reasonable statistical analysis, I'm convinced they can make a real run at this thing. And with Steele, Stroman, and a rejuvenated Hendaillon on the playoff mound, you never know what might happen.
Growing up in south Evanston doomed Jeff Ward to a lifetime of Cub fandom. His proudest accomplishments include surviving the 1969 season as well as the 2016 World Series without becoming homicidal. He was an 8-year opinion columnist for the then suburban Sun-Times newspapers and he persists in publishing twice weekly on The First Ward. Jeff is the author of So You Want to Win a Local Election available on Amazon and his hobbies include running, annoying the neighbors, swearing, and yelling at the Cubs on TV.