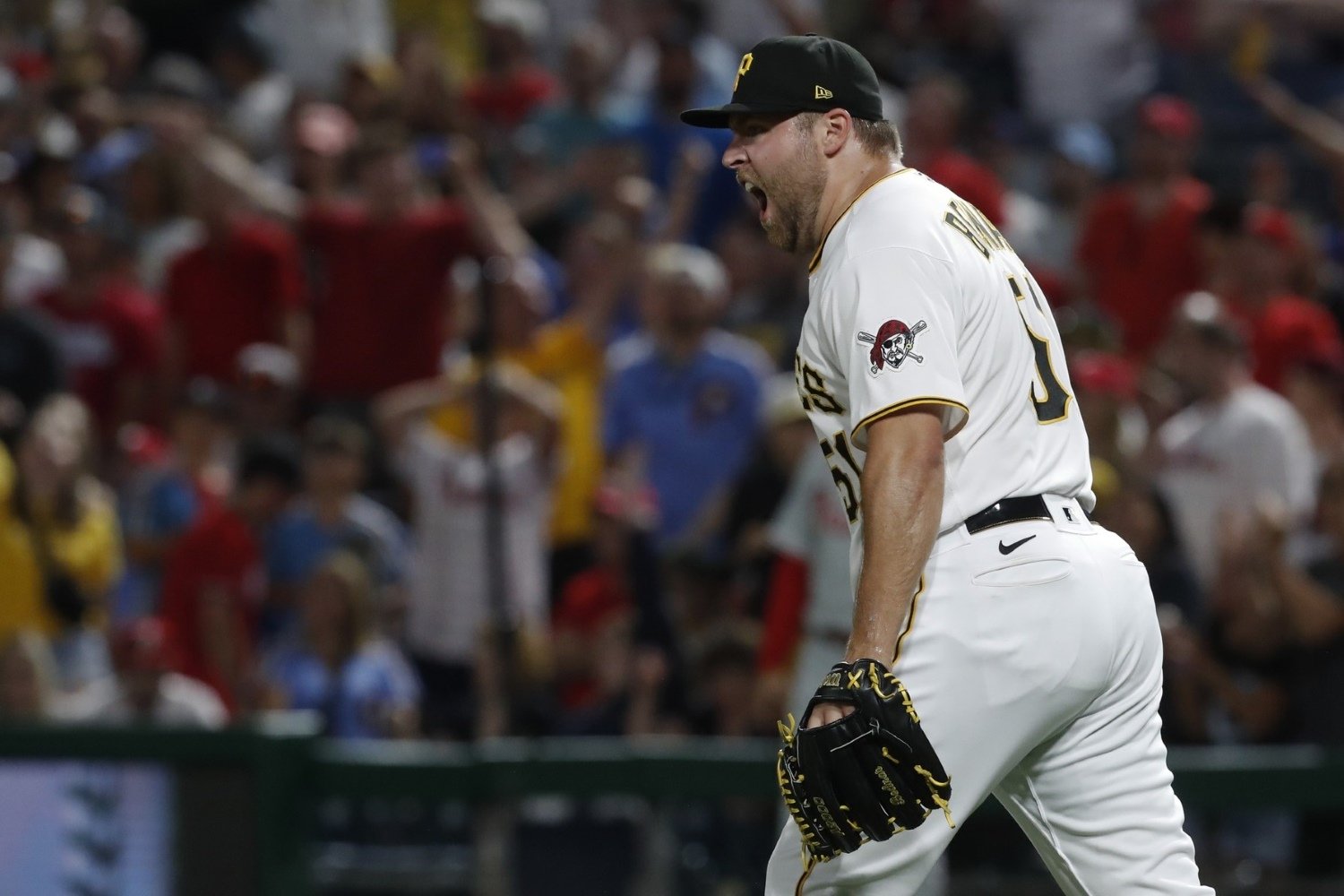 Image courtesy of © Charles LeClaire-USA TODAY Sports
In a pair of tweets Sunday, Mike Rodriguez of The DR Baseball Show reported that the Cubs were targeting Pirates closer David Bednar and Nationals third baseman Jeimer Candelario in trade discussions. Rodriguez does much of his writing and reporting in Spanish and flies well below the radar of most anglophone fans, but he's based in Chicago and has a history of being plugged into Cubs affairs, so those reports carried some weight on their own.
SOURCE: The #ChicagoCubs want to add more arms to their bullpen and are interested in the Pirates' closer. #DavidBednar. pic.twitter.com/XNTbjwWYlk

— Mike Rodriguez (@mikedeportes) July 30, 2023
Candelario, notably, is a former Cub and Cubs prospect.
SOURCE : The #ChicagoCubs are interested in adding a bat to their lineup and are eyeing the possibility of returning #JeimerCandelario. pic.twitter.com/ENUZbYatI1

— Mike Rodriguez (@mikedeportes) July 30, 2023
In an appearance on Marquee Network, 670 The Score baseball reporter Bruce Levine further turned up the heat of those rumors, naming the same two players in an independent way. Both guys could have the same source, of course, but it's impossible to dismiss either mention, in light of the other. 
It's surprising that we've reached this point with Bednar rumors, because a deal that satisfies the Pirates with the notion of sending an elite reliever to a division rival (while not turning the stomachs of the Cubs front office or their fans) seems so difficult to cobble together. He's a dominant arm. He's struck out over 32 percent of the batters he's faced since the start of 2021, without the complicating walk problems that usually come with stuff that overwhelming. His four-seamer, curveball, and splitter form an almost Platonic ideal of the closer's repertoire, and he commands all three offerings well.
Presumably, the Pirates wouldn't even be open to moving him, but for the fact that he will reach arbitration eligibility this winter and start making significant money. Even given that willingness to listen, though, you have to figure Pittsburgh would set a prohibitive price on him when a team like the Cubs calls. The Bucs have to be hoping that they'll be contenders again within the term of Bednar's team control, and they don't want to run into Bednar in the ninth inning of some division-deciding September showdown in 2025. 
That hypothetical concern might be surmountable, but because it exists, the Pirates would want more for Bednar than the Cubs seem likely to pay. After all, flipping the idea on its head, the Cubs wouldn't want to have Kevin Alcantara hit a game-winning home run against them in two years, be it off Bednar or (because relievers are unreliable and injuries happen and who knows?) someone worse to whom they'd had to turn.
Let's set all that irrationality aside a moment, though. When we do so, we can say: Bednar would be a perfect, even sensational addition to this roster. The Cubs need better bullpen depth, and adding to the top of the hierarchy (moving even the impressive Adbert Alzolay down a rung) is more effective and tempting than plugging someone new into the third or fourth place in line. The window of team control is a perfect match for the Cubs' hoped-for rise to sustainable excellence, and it's the perfect time for a closer (rewarded, if anything, too much by the arbitration system) to move from a small-market team to one of the biggest-market ones in baseball. 
Imagine, then, that the Cubs pay some hefty prospect price for Bednar. Now, further imagine that they pony up the (lesser) price for Candelario, completing a lineup that already looks increasingly viable. Assuming (as one should, if they really made this twinned move) that the team doesn't subtract meaningfully from their big-league roster in the process, adding those two to the current roster would make the Cubs not only credible co-favorites in the NL Central, but viable threats to the Dodgers and to Atlanta if they advance in October.
For various reasons, it's unlikely that we see either player don a Cubs uniform this week. There are many other suitors for Candelario, and we've already amply explored the externalities that might prevent a Bednar deal. Still, given the fits, the depth of the Cubs' farm system, and these two reports from people who rarely raise true red herrings, this is the scenario that intrigues me most as the deadline rushes toward us. For my money, there's no realistic haul the team could manage that would be more exciting or helpful.