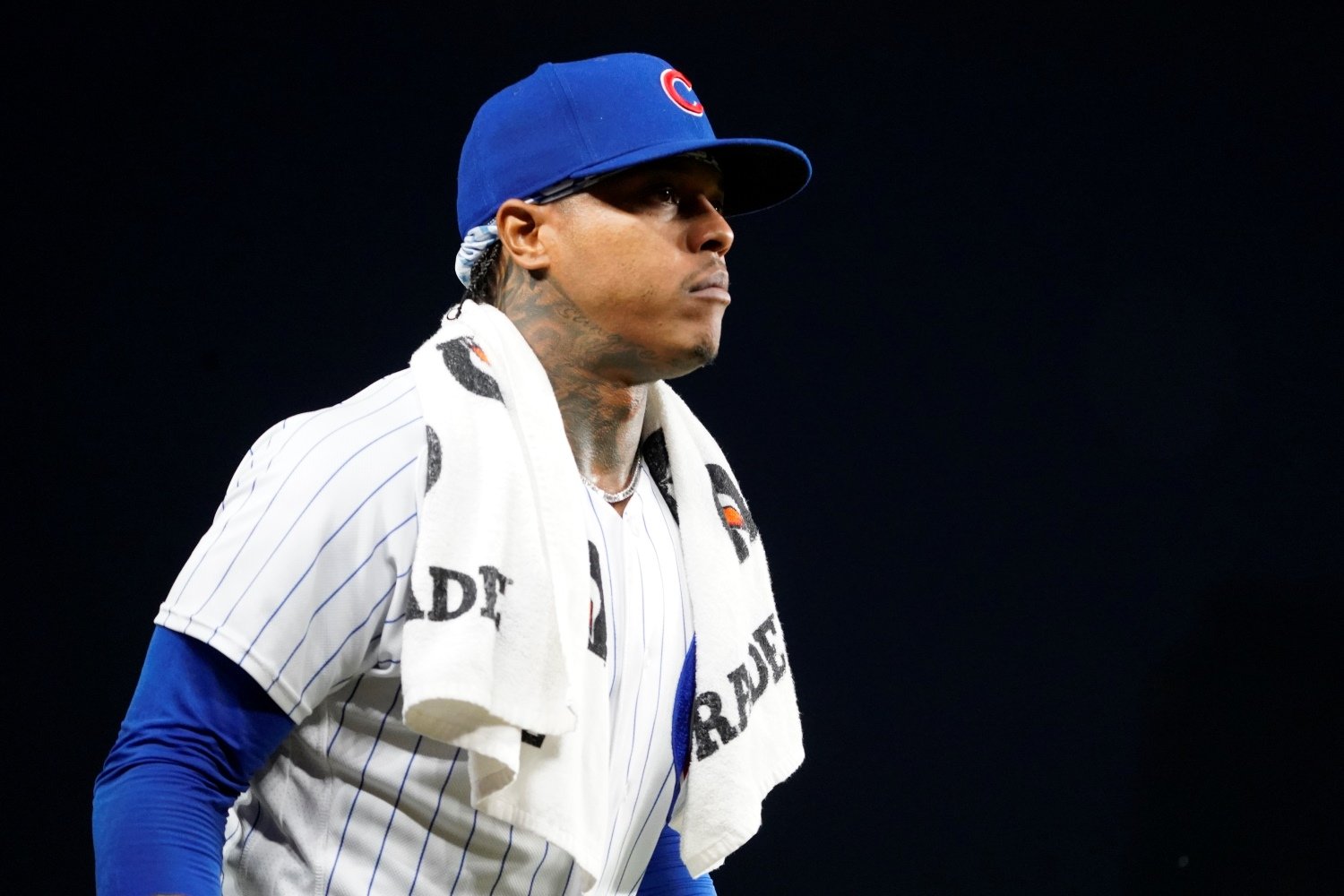 Image courtesy of © David Banks-USA TODAY Sports
Chicago sports are no exception. The Bulls dynasty of the 1990s had theirs. The Blackhawks teams of 2010 to 2015 had their core. The last great Cubs team featured an extensive one, with a core group that consisted of Anthony Rizzo, Kris Bryant, Javíer Baez, and Willson Contreras, among position players. Maybe Kyle Schwarber, too. Jon Lester and Jake Arrieta anchored the core on the mound. 
The volume of names that could be considered core members is what makes the discussion so fascinating. Those Bulls teams had Michael Jordan and Scottie Pippen. The Hawks had Jonathan Toews, Patrick Kane, Duncan Keith, and Brent Seabrook throughout their three title runs. Seven names–and this is assuming we're leaving those seven as the guys–seems like a lot. But it also speaks to how deep and talented that particular group was. It's also worth noting just how clearly defined that group was before they even really became "the core."
Acquiring Rizzo in conjunction with drafting Báez, Bryant, and Schwarber set the Cubs on a clear path to a core group. Arrieta's emergence and the signing of Lester furthered the concept. We knew exactly who was crucial to what areas of the ballclub at the time when they reached their highest apex in over a century. As the Cubs continue their transition from their not-a-rebuild stage into prospective contenders, the picture is far murkier this time around.
It also requires us to even be able to define what a core is, in baseball. Statistics feature so much nuance, and a copious amount of what we call "performance" relies heavily on surrounding players. There likely isn't a stat that can lend itself directly to the idea of a core. It's just one of those things that you tend to observe, given their statistical performance within the context of the remainder of the roster. Age and contract status likely also play a role, as a "core" member is one who will likely be around for at least the foreseeable future. 
With these loose parameters, I'll avoid the Sith practice of dealing in absolutes. Let's throw the current roster into a couple of tiers. We've got our Probably Definitely Tier, the Maybe Potentially Tier, and the rest of the group that we can deem non-essential: 
Probably Definitely Core:
Maybe Potentially Core: 
The two groups of names here are the ones worth discussing most prominently. The locks are fairly self-explanatory. Swanson is locked into a longer contract than anyone on the roster. He's an elite defensive shortstop who has outplayed his offensive expectations this year. As a multi-time All-Star with a clear track record, he's a core guy beyond a shadow of a doubt. The recent extensions for Happ and Hoerner also get their names written in pen in any core conversation. Neither will be a free agent until after 2026. Both provide steady offense, and largely top-tier defense. They're non-negotiables at this point. 
Steele is the most interesting quantity among those that we can consider locks. While he doesn't have the flash or punchout ability that other upper-tier starters around the league might have, he's been among the steadiest starters in the game. A low walk rate and high ground-ball rate should help his game age well, especially given the Cubs' commitment to a strong defensive foundation. He'll extend eventually, and thereby officially take his post in the Probably Definitely Tier.
The Maybe Potentially Tier has far more intrigue. If Stroman extends, he's a lock. The Cubs have been reluctant to start those talks, even though he's an ideal fit for this group atop this rotation for the same reasons Steele is. He's also shown a willingness, over his career, to tinker with his arsenal and evolve as needed. But the player option, and impending free-agent status associated with it, leaves him out of the locks. For now. 
Seiya Suzuki is also one that could very easily find his way into the next group. The performance hasn't quite been there to this point. There have been some health issues and some bad luck that have left him as barely above average this year (by the reckoning of wRC+). But we've seen enough flashes offensively, improvement defensively, and he's locked in through 2026 as well. 
Overall, there is far more certainty with the above names. Our four locks are locked. Stroman is, too, if he sticks around. Suzuki just needs another step. From there, that second tier starts to cloud the picture a bit as we work to establish the core. I love everything I've seen from Madrigal lately. He's absolutely an asset if it holds. We'll talk about his place within a "core" context in the coming days (in addition to what our new guy Matt Ostrowski had to say heading into the weekend). "If it holds" is doing a lot of work in the above statement, though, and we need to see more of it. 
It's a similar conversation with Alzolay. The tools have long been there for him to be an impactful pitcher. Is he the closer? Is he an arm you can deploy in any spot in relief to get outs? His role could have a lot to say about his status as a core guy. Speaking of roles, we've seen a lot of really nice things from Hayden Wesneski since he resurfaced as a reliever. Is he a future rotation mainstay? He's been tagged for more hard contact and homers in a limited sample than we saw in a cup of coffee last year. He may very well have the chops to be a core guy, but it just isn't there quite yet.
And then there's Mervis, living in the same vein as "guy with big-league experience who hasn't quite shown us enough yet." Again, small samples. A lot of people aren't particularly high on Mervis's ability to mash at the top level like he did in the minors. We know he possesses enormous power. Until we see it with any level of consistency at Wrigley, though, he's living in the second tier, at best.
You will, of course, notice some names conspicuously absent, both from the current MLB roster and in the levels beneath. Cody Bellinger has a lot of work to do to erase his last few years of massive underperformance (and health woes). Jameson Taillon is too much of a mess to be a factor. Yan Gomes is too old. Miguel Amaya has a sketchy health history. The rest of the pitching staff is closer to the end of their career than the start of it. There really isn't anybody else to consider there. 
The larger elephant in the room: no prospects? 
The Cubs have a prospect logjam in the outfield; development isn't linear; and I'm a coward. These are the reasons for not including any non-MLB guys among the core. This organization has such a deep and interesting system that projecting anyone else to have the type of breakout that could get them to core status seems futile. Because it could be several of them. If I had to guess, my guesses would be Pete Crow-Armstrong and Cade Horton. There. Future core guys. 
So that's our (my) conclusion. The core members of the Chicago Cubs? Dansby Swanson, Ian Happ, Nico Hoerner, and Justin Steele. Marcus Stroman and Seiya Suzuki could be, depending on various factors. Before anyone else can be considered, we'll need to see quite a bit more. 
My last caveat here: This core is not as good as other core groups across Major League Baseball. Thus, it's not terribly encouraging to discuss, especially as a follow-up to a prior core that brought so much joy to the North Side. Ideally, some guys come up from the system and take their place alongside the current "Core Four." In any case, it's (at least) refreshing that after a couple years of bleak outlooks, a core is taking shape, and there is far more room for it to expand in the next couple of years.