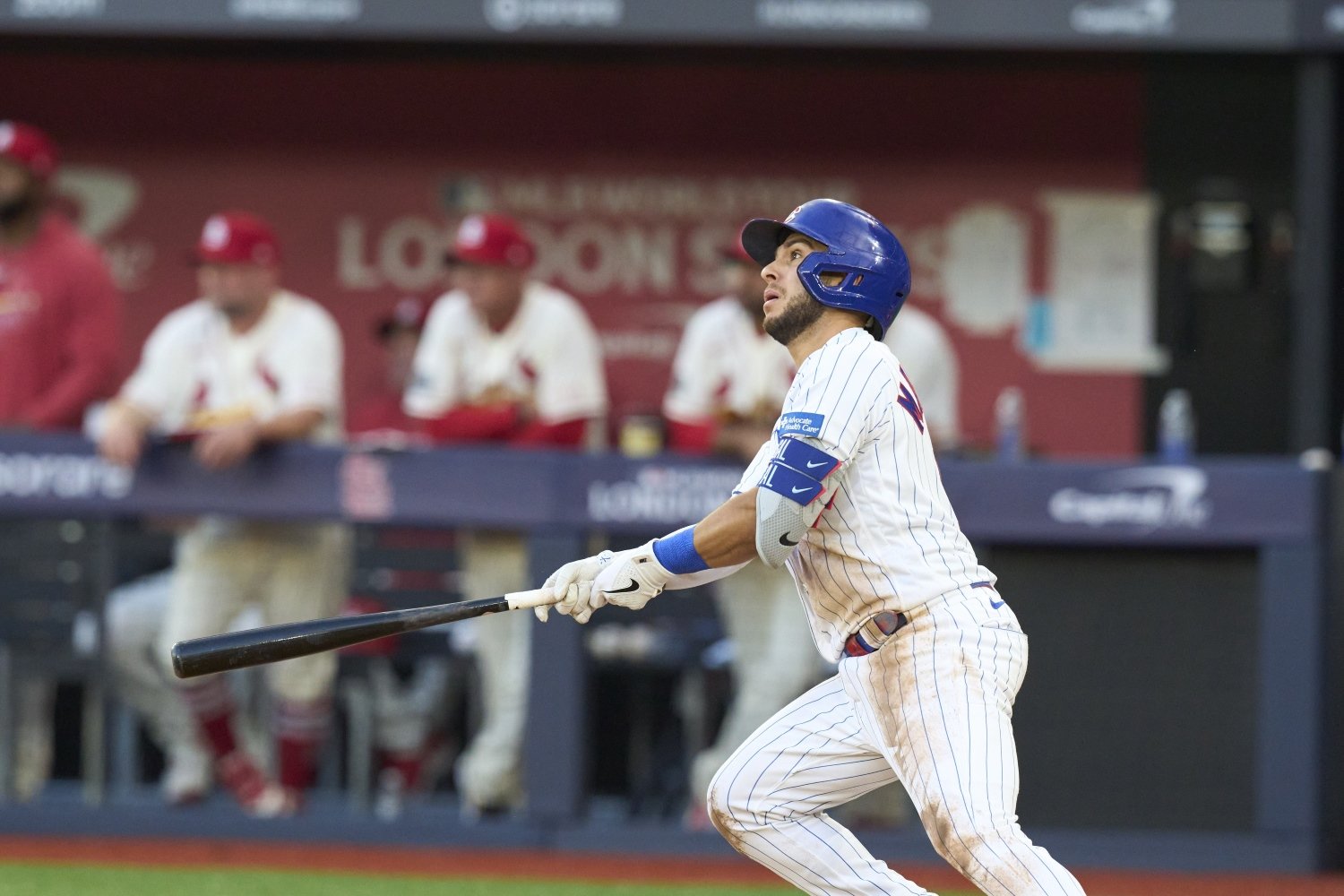 Image courtesy of © Peter van den Berg-USA TODAY Sports
Like most who follow the Cubs closely, my reaction when I read that the Cubs were going to be giving Nick Madrigal reps at third-base during Spring Training was to laugh. Most third basemen are large, slugging types–like Patrick Wisdom, for instance. Madrigal, at 5'8", 175 lbs, and with two major-league home runs to his name, didn't exactly fit that bill. 
Through the first couple months of the season, he wasn't doing much to prove me wrong. Through May 21st, he was hitting just .247/.286/.301, and thus he was rightfully sent down to Triple-A Iowa. After posting a .488 batting average in AAA, Madrigal returned on June 9, and has since proven himself more than worthy of at least an extended look at third base for the Cubs, on both sides of the baseball. 
Let's start with the defense. Madrigal has been worth 3 Outs Above Average at third base. That rates 12th in all of baseball, among the 56 players who have played at least 100 innings at the position. This is despite the fact that he has only played 255 innings at the position. Wisdom, for comparison, is at -3.

For a player of Madrigal's stature, you would think his arm strength would be the concern moving over from second to third. Per Baseball Savant, Madrigal averages 85.1 miles per hour on his throws across the diamond, just behind the major-league average of 86.1 mph. Wisdom, for another comparison, is averaging 87.7 mph this season. 
With the arm being only a bit below-average, Madrigal has otherwise just been solid. He has the quickness to get to the baseball. Baseball Savant estimates that he has converted 77% of balls hit towards him into outs, with the expected success rate (based on the speed and trajectory of batted balls hit his way) being 73%. 
On the other side of the baseball, Madrigal has hit .327/.421/.408 since his return from Iowa. The high on-base percentage is buoyed by 4 hit by pitches, which is probably not a repeatable skill. Despite this, he is still sporting a walk rate of 6.7% since his return from the minors, compared to 3.1% beforehand, according to Fangraphs. 
He has started laying off more balls outside the strike zone, so there might be something to that elevated walk rate. He swung at 35.5% of balls outside the strike zone before his demotion, and he has dropped that number to 29.5% since his return, per Fangraphs. 
Pitchers, as a result, will likely start filling the strike zone with pitches to counter this. Since Madrigal won't punish them with a home run, they don't have much to lose in doing so. The hope, then, is that Madrigal's contact quality will start to get louder, and the batting average might even rise. He had his first barrel, which is a ball that is hit at an optimum launch angle and exit velocity, last weekend in London. 
It remains to be seen if this solid play will continue. But Madrigal has, at the very least, earned himself an extended look at third base. With Wisdom unproductive even before he was hurt, and with Miles Mastrobuoni headed back to Iowa himself, the Cubs might not have any other options, anyway.