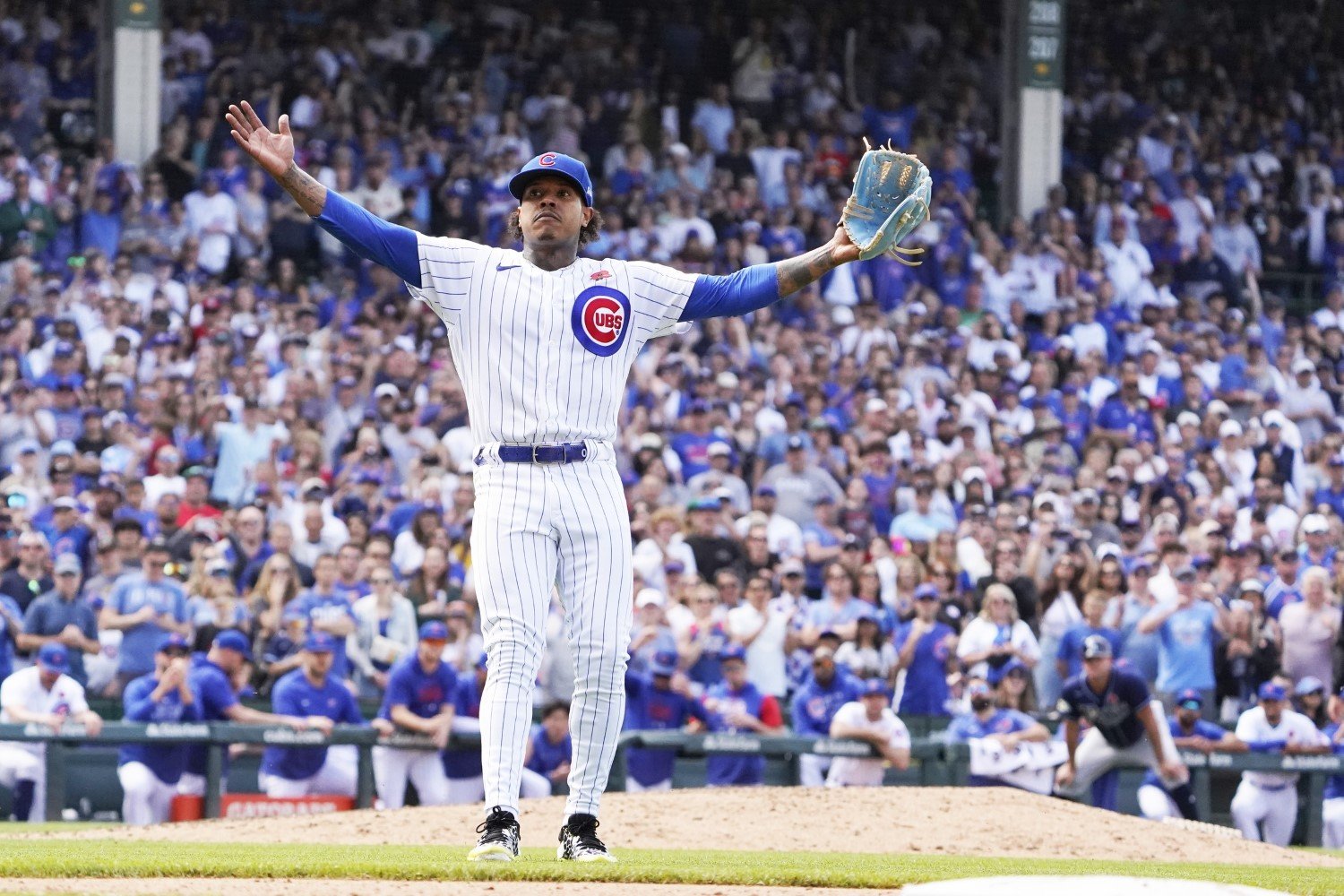 Image courtesy of © David Banks-USA TODAY Sports
When MLB expanded to 30 teams in 1998, just over 42 percent of all starts were made with five or more days of rest. By then, the four-man starting rotations that prevailed in the 1960s and 1970s were receding rapidly into memory, but every team was doing their utmost to field a consistent five-man rotation. At right around that same time, though, modern standards for protecting pitchers from overuse took root, and a gradual trend toward more rest prevailed.
Still, it was 2011 before as many as half the league's starts happened on extended rest. Four days remained the most common interval between outings--no longer the majority, but the plurality, and that by a wide margin--until 2018 or so. At that point, though, an upsurge in starts on five days of rest occurred. It hasn't abated. In fact, coming out of the pandemic, it's only become more pronounced.
There have been a few subtle changes to the seasonal schedule, adding an extra day off or two for each team. A few teams (most notably, perhaps, the Angels, who needed to accommodate Shohei Ohtani's two-way play) have converted to an outright six-man rotation, and a few others used it extensively in 2021, to work around the disruption to their pitcher's seasonal workloads due to the COVID-induced shortening of the 2020 season. Even among the teams still ostensibly using a five-man rotation, though, there's been a shift. Teams use off days to shorten their rotation and skip a struggling fifth starter much less often. When the schedule doesn't give them a break for more than 10 days or so, they often sneak in a bullpen game, or call someone up from Triple A to make a spot start.
Even when teams get a couple of clustered off days, they often opt to let the rotation stretch out to a week, rather than prioritize keeping their ace on a five-day schedule. Until 2015, the league had never seen even 900 starts made on six or more days of rest. Since 2018, every full season has seen at least 1,000 such starts. In 2023, the median teams (the Marlins and Rangers) used starters on what would traditionally be counted as long rest (at least five days) 102 times. The Cubs only had 73 starts on at least that much rest. The only team who had fewer was the Giants, who survived much of the second half by keeping Alex Cobb and Logan Webb on a regular rotation and filling the other three days with piggyback starters, openers, and Johnny Wholestaff.
By the end of the year, it was pretty clear that the Cubs' bucking of the global trend wasn't going to be a triumph of old-school thinking. On the contrary, their starters all seemed to break or wear down, contributing significantly to their September collapse. For 2024, this team needs not only to amass depth beyond their established rotation, but to consider making that rotation itself longer. 
If both Marcus Stroman and Kyle Hendricks return, they'll slot right into the group, alongside Justin Steele, Jameson Taillon, and Jordan Wicks. That's five, already, but it doesn't need to (and, in fact, shouldn't) be the end of the team's plan. They still ought to pursue a front-of-the-rotation starter, and not at the expense of any of the guys listed here. Nor do they need to be looking to trade Javier Assad, Cade Horton, Hayden Wesneski, Ben Brown, or Drew Smyly, who would not fit into the Opening Day rotation picture if an established star were added to the crew of Steele, Stroman, Hendricks, Taillon and Wicks. 
Some of the Cubs' rotation depth pieces will be perfectly set up to open 2024 in Iowa. Some will be well-suited to relief work, while staying ready to work into the rotation if and when needed. Injuries will crop up, so having at least 10 viable starters is the smart way to line things up if the goal is to reach the postseason. They can make trades from whatever surplus they establish. Even before those things happen, though, the Cubs should be looking to make use of six starters. It's become the modern standard, and they're not set up to defy it.
Obviously, this will be an expensive spot to fill. That's why the discussion we began Wednesday, about how high the front office will be able and willing to steer the overall payroll, is so important. Who do you want to see the team add to the starting corps for 2024? Who's expendable? Can you stomach the six-man rotation, which would have seemed so radical just a few years ago?