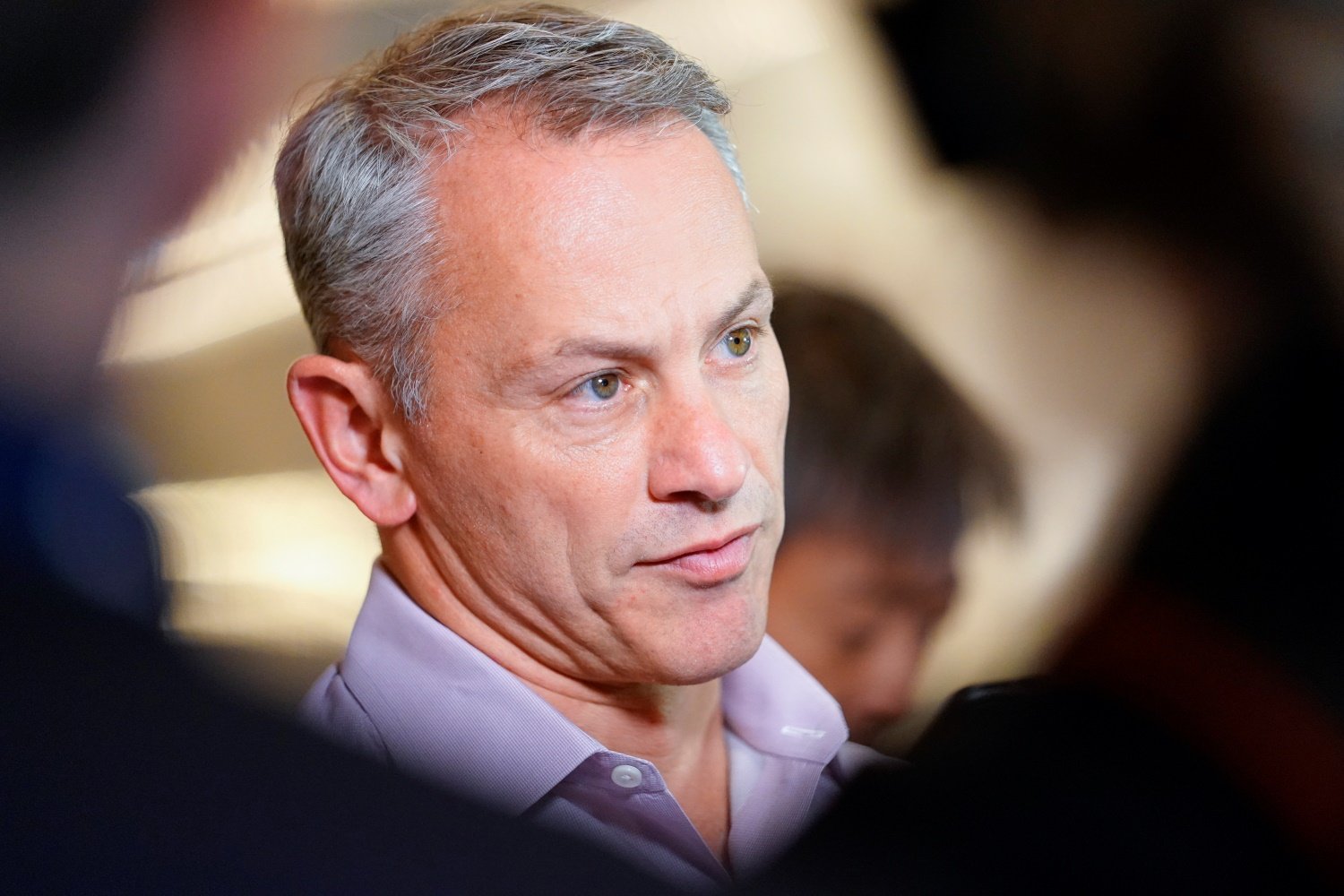 Image courtesy of © Lucas Peltier-USA TODAY Sports
A couple of weeks ago, after another close and winnable game slipped away for the Cubs against the Cardinals at Wrigley Field, I wrote a column saying that David Ross will not be able to get the team back over the hump and into contention. Many people responded to that piece by saying that the fault for the team's poor start really lies with Jed Hoyer, and that he should be the one on the hot seat, instead. In fact, that's been a theme on Cubs Twitter: that the talent deficit with which he's worked makes it too hard to evaluate Ross, and that the front office should be held accountable instead.
Before we go any further, let me reiterate one thing I said in the original piece about Ross: I'm not calling for him to be fired immediately. A small but growing number of fans is saying that, but not me. Timing a decision like that, in my opinion, requires more information than any of us who do not have close and regular contact with the organization can credibly claim to have. What I do want to make clear, though, is that the idea of Hoyer (or, extra laughably, Carter Hawkins) being fired before Ross is a fantasy, and not even an especially well-plotted one.
The Cubs hired David Ross as the successor to Joe Maddon, after the 2019 season. Jed Hoyer didn't step up to the top baseball executive job until Theo Epstein departed, after the 2020 campaign. While he was certainly in the room and a valued minority partner to Epstein, Hoyer essentially inherited Ross. He had to navigate ownership limitations on spending that made short-term contention almost impossible, and he had to turn over several key roles in the front office, but he didn't enjoy the privilege of doing all that with a clean slate.
For all of those reasons, and more, Hoyer and Hawkins will get to fire Ross and hire another manager, before the ownership group seriously considers firing them and shopping for a new front office. That's just the way it is, and Cubs fans should be glad of that. In the rare cases when that hasn't been true (most notably, with the Angels, dating all the way back to Mike Scioscia's time there), it's created a mess and a lack of direction for the franchises involved.
The 2023 Cubs continue to tantalize us. They look good enough to contend for the largely unguarded crown of the NL Central, and the likely claimants to the Wild Card berths in the senior circuit haven't exactly run away with things. It might be that they need to make a change, so as not to waste and miss the opportunity before them, If they do so, though, or even if they make a change in leadership this coming fall, it will be Ross who gets the axe. There's little point in arguing about that. When the issue of Ross's job security comes up, changing the focus to Hoyer instead is a needless distraction.