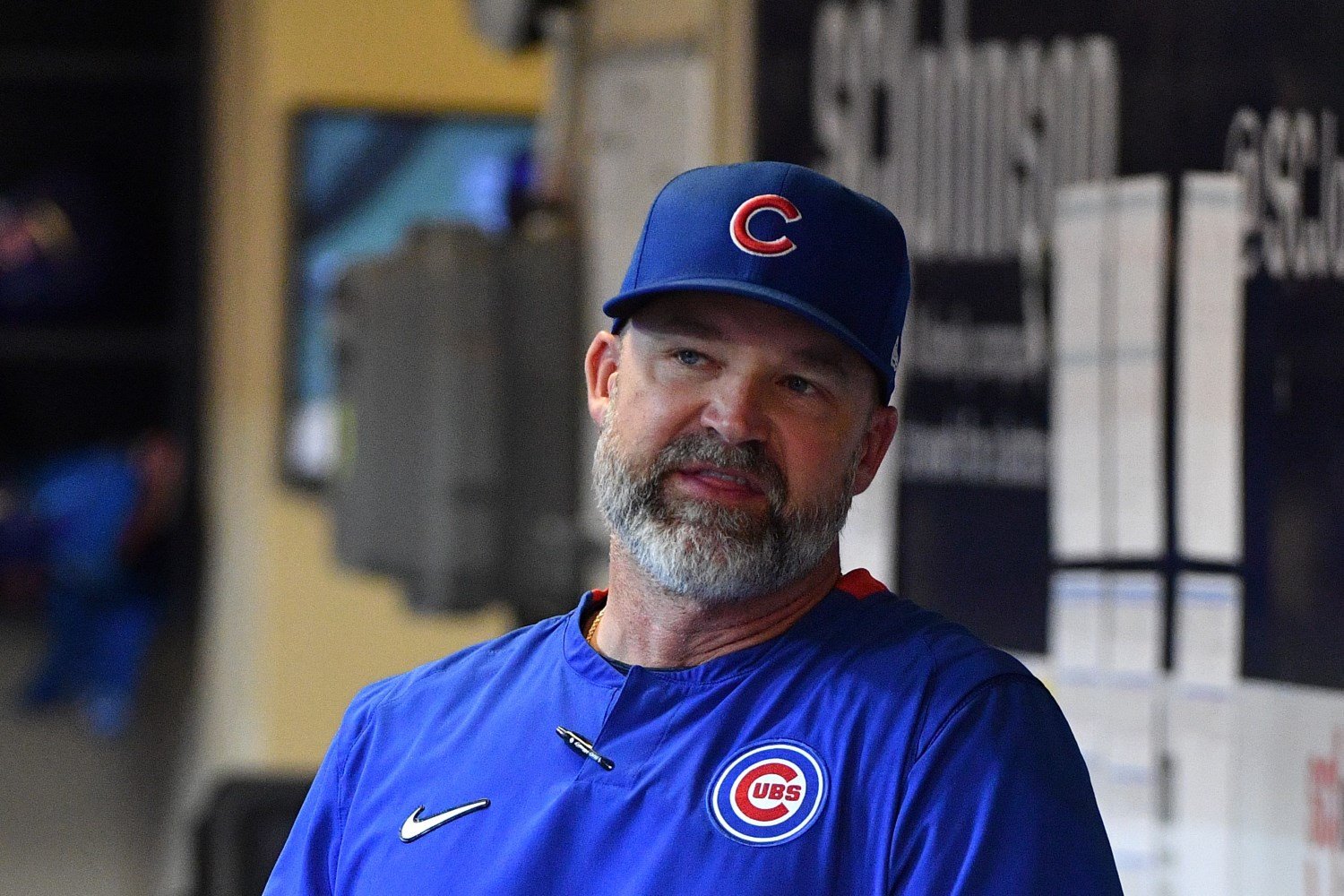 Image courtesy of © Michael McLoone-USA TODAY Sports
It would have been unreasonable to hope for the Cubs to win every series for the rest of this season. Losing a set to a strip-mined, understaffed, half-interested Mets team stings, though, and the final frame of Wednesday's loss was especially frustrating. Trailing by two runs to start the ninth, the Cubs quickly chased would-be closer Adam Ottavino out of the game. Seiya Suzuki homered, Jeimer Candelario singled, and Mike Tauchman walked, and suddenly, the tying and go-ahead runs were on base.
With Nick Madrigal due up, Mets manager Buck Showalter removed Ottavino in favor of Phil Bickford, whom the Mets got in a cash transaction with the Dodgers just before the trade deadline--an empty gesture in the direction of credibility, as they unloaded much of their pitching staff. Bickford was a gift to the Cubs. He was pitching on a second consecutive night. He's also one of the easiest relievers in baseball on whom to run. In 77 opportunities (plate appearances in which a runner was on first or second base and the next base was open), opponents have attempted 12 steals against Bickford this year, and they've been safe on all 12. 
Candelario, the lead runner for the Cubs in that moment, is 7-for-8 stealing bases this year. The league's overall success rate on steal attempts this year is scraping 80 percent, which is not only the highest in history, but scale-breaking in its departure from all previous global success rates. Mets catcher Francisco Alvarez has a fine arm, but Candelario should have been able to mark off a good-sized lead and steal third base in that situation, against the slow-delivering Bickford. Tauchman could have cruised in as the trailing runner, killing any chance of a double play.
David Ross went another way. Madrigal laid down a sacrifice bunt, which did move both Candelario and Tauchman into scoring position, but it came at the cost of a crucial out. Christopher Morel was the next hitter, and Bickford struck him out. That was disappointing, but it can hardly be counted as surprising. Despite running strong overall numbers since the All-Star break, Morel has struck out 40 percent of the time during that span. He's whiffed on 38.3 percent of his swings this season. Bunting runners into position to score on a productive out by Morel was a sucker's bet.
One can spend all night making excuses and rationalizing the move. Defenses, unhappily, shade Madrigal to hit the other way on the infield, which meant that Francisco Lindor could stay close to second base and keep Candelario relatively close. Candelario is an alert runner with average speed, but he's not a true base stealer most of the time. Attempting a double steal there would have been risky. Easier to overlook, though, is the considerable cost and risk of the tactic Ross and Madrigal chose, instead. The bunt left the Cubs with just two more outs with which to work, and Morel was a poor candidate to cash in on the advancement Madrigal earned for the team.
To his credit, Ross thought through most of this. He was doing the same calculus with regard to Morel's contact ability; that of Nico Hoerner (batting behind Morel); and Madrigal's skills. He just seems to have overlooked the option of taking those bases, or trying to, by force instead of trade.
Ross on how he weighed the decision to have Madrigal bunt in the 9th with a high strikeout hitter behind him in the lineup in Morel: pic.twitter.com/FAJlzuuJwT

— Meghan Montemurro (@M_Montemurro) August 10, 2023
At some point, understanding that they don't have elite power in their lineup, the Cubs need to more earnestly embrace the benefits of the new world that rules and dimensions changes have wrought this season, with regard to the stolen base. The team's success rate on steal attempts this year is 82.5 percent. That's too high. It means they're not being aggressive enough, and the choice to bunt to stay out of the double play and pray for contact from Morel (even assuming the bunt worked, which at least it did, this time) was a symptom of that syndrome. As every game and every opportunity to score in close contests becomes more precious, Ross needs to take better calculated risks.