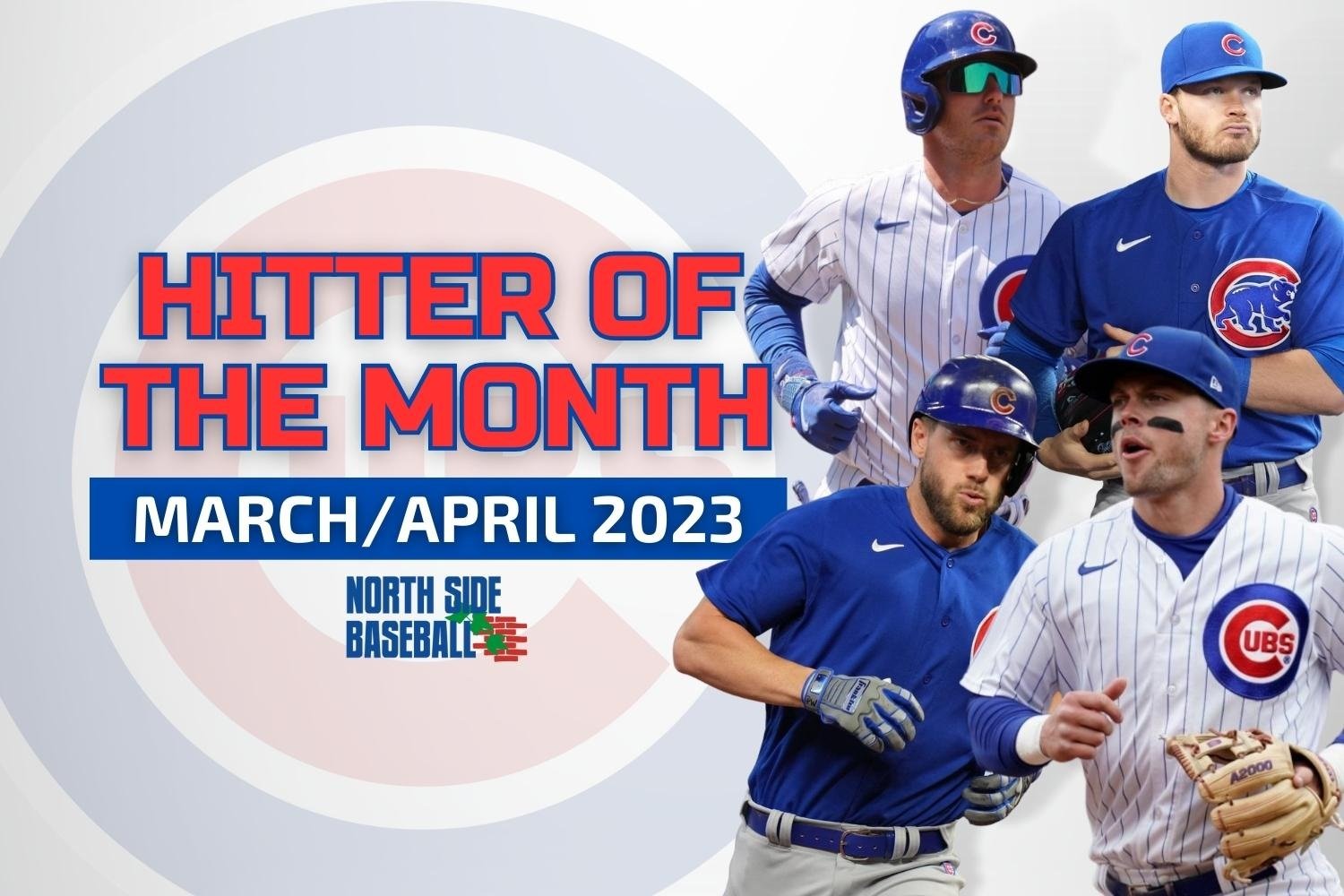 Image courtesy of Thieres Rabelo
Without further ado, here are the five Cubs hitters up for hitter of the month for April.
Honorable mention #4: Yan Gomes
Gomes has displayed consistency throughout the first month of the season, not really lighting up one particular hitting metric, but succeeding across all of them in key spots. With a slugging percentage of .537, Gomes offers a chance for multiple RBI with runners on base.
Honorable mention #3: Ian Happ
Happ has held down the third spot in the Cubs lineup admirably, and has hit enough to inspire confidence about the extension he signed during the month. His nine doubles and 19 walks led the team, and his .405 OBP made him worthy of honorable mention. Adding to his slugging percentage would move him up the list for May, and indeed, he hit a home run on May 1 to get started on that project.
Honorable Mention #2: Nico Hoerner
When it comes to blending total bases and batting average, along with situational hitting, Hoerner rises up the list. Hoerner also leads the Cubs in plate appearances, meaning that his successes create a high volume of opportunities for the team.
Honorable Mention #1: Patrick Wisdom
How does a person with 10 home runs in a month rank second in a hitter of the month category? That is a subject of debate for many, but for me, the strikeout rate (see also: Happ, and Dansby Swanson) impacts the flow of offense negatively in ways that need to be improved upon to win this category, at least in such a good month. He is essential to whatever success the Cubs are achieving, and this will be an important facet of his game to keep an eye on moving forward.
April Hitter of the Month: Cody Bellinger
Bellinger started April like a lamb, but his roar has been restored. Cubs fans couldn't be happier. Average, total bases, hits, power, contact rate, RBI, slugging…you name it, and Bellinger is filling the need.
One can't overlook the vital role Bellinger also plays in balancing out the Cubs attack as a left-handed bat, and his ability to both cash in on the table-setting in front of him in the top half of the lineup and serve as a catalyst for the bottom third kept the whole machine in motion.
Can the trend continue for Bellinger, or are his numbers from 2021 and 2022 more the reality than a mirage?
What do you think? Who would get your award for Cubs Hitter of the Month? Leave your own rankings below.