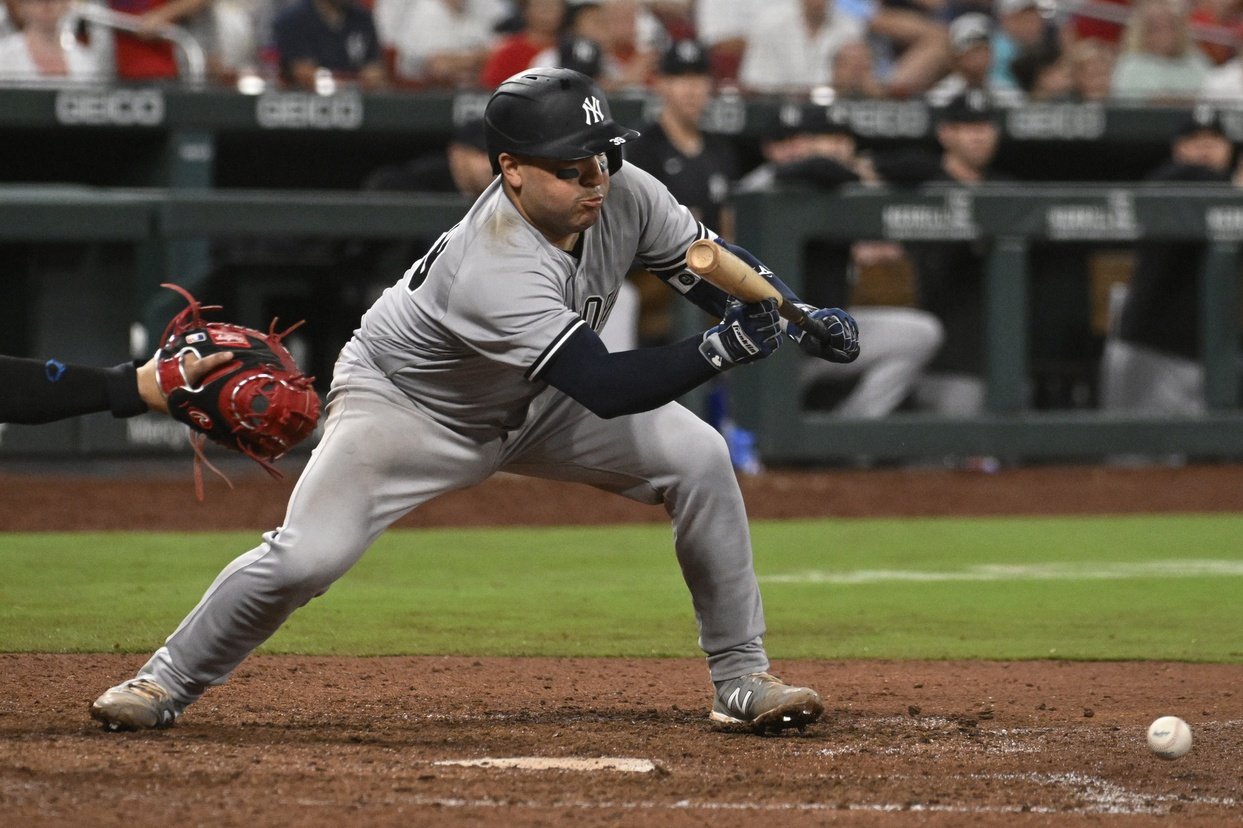 Yesterday, catcher Jose Trevino had season-ending wrist surgery, leaving a roster vacancy on the New York Yankees.
The Yankees have several moving pieces, which complicate the situation for them. First, they're 3.0 games back of the final Wild Card berth. It's hard to envision the Yankees packing it in and giving up entirely but they may not focus on upgrading at catcher in favor of shoring up other positions.
First, they have top prospect Austin Wells in AAA Scranton/Wilkes-Barre. He's 24 years old and while he's not having a great offensive season, it's entirely possible the Yankees could consider him good enough for a stretch run.
Another complicating factor is the remaining Yankee catcher, Kyle Higashioka. He is 33 years old and also having a down year offensively, posting a 75 OPS+ over 61 games.
Yan Gomes is controlled through the 2024 season and is under a very reasonable $6 million contract for 2023. He's also having a very nice offensive season for a catcher, currently sporting a 96 OPS+ over 63 games for the Cubs.