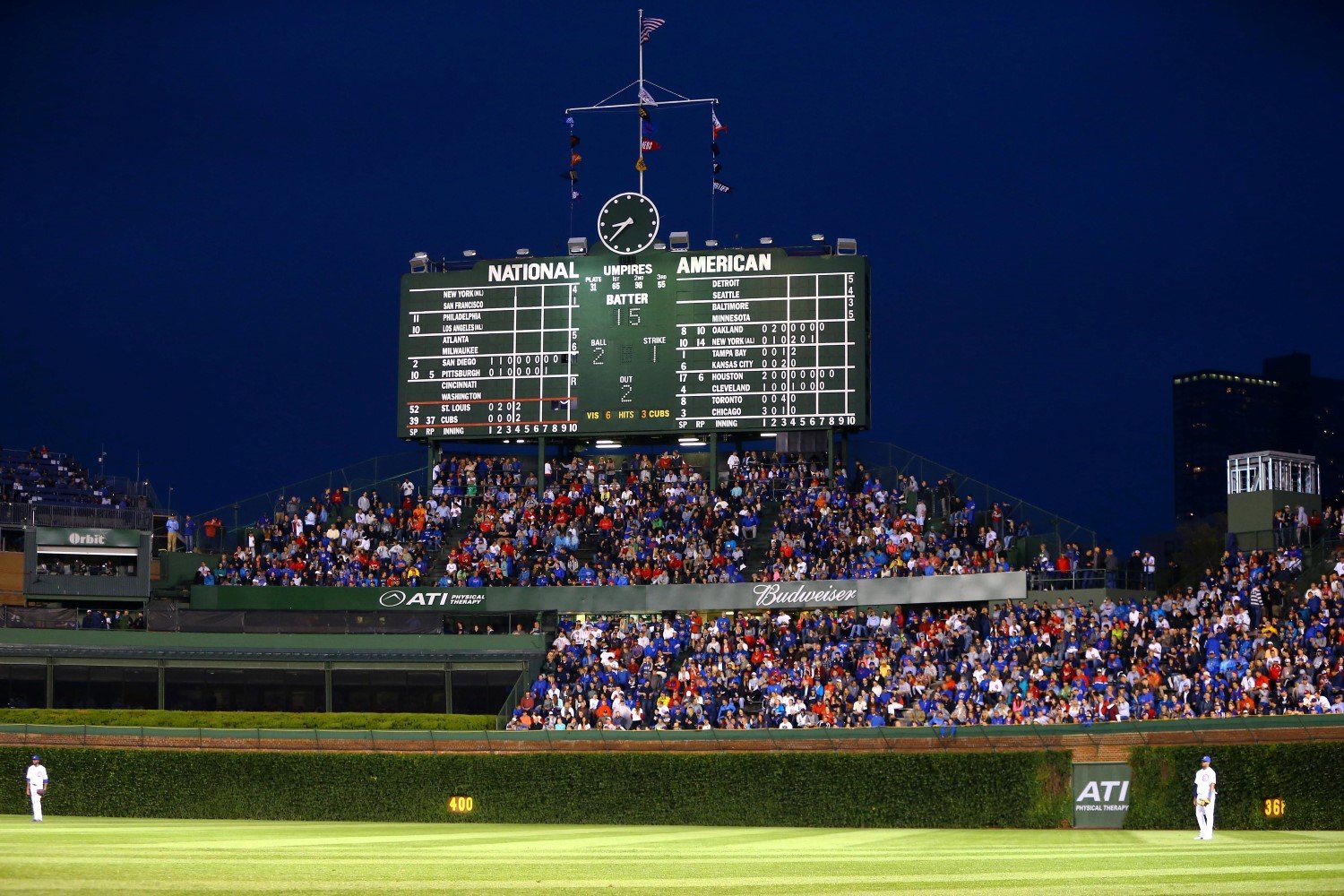 Image courtesy of © Mark J. Rebilas-USA TODAY Sports
Do you go straight to the bleachers? Is that your favorite place in Wrigley Field? Is the thought of no real, assigned seats up your alley? Are you young enough where no back to your seat will not cause excruciating back pain? Does Left Field suck? Does Right Field suck? Are you only going to the game to contribute to the beer cup snake?
Perhaps behind home plate is more your speed? You could be as close to the field as your bank account will allow, and maybe you'll be on TV! You could still be behind the plate, but further back, so that you're closer to the concourse. Imagine your choice of food options, all right near your seats. (Although dare not dream too big; we all know it can be a bit of a bear to get down and grab certain items due to lines and congestion on the small concourses of the old park. Now that the game is held to a timer, that could cost you a couple of innings.) The biggest problem with sitting here, however, is depth perception. OH MAN, that ball is OUTTA…. Oh. Popped it up to the pitcher. Oh well. 
Maybe you would rather be down one of the baselines, but within the infield. You can have a clear view of the pitcher's mound, and get an unobstructed view of the entire playing field. You could be down the baseline, but at the same time be in left or right field. Do you dare sit near the "Bartman Seat" in left field?
Have you been to the Upper Deck level? This is another place where depth perception goes to die. Have you ever sat next to the media booths that jut out far enough, where you could be leaning up against a concrete wall? I have. It may not be the best seat in Wrigley, but it allows you to focus on the game below you. Until the renovation gave over too much of the space to wealthy, high-value ticket holders, the upper deck was where one could reliably find fans who had come out of sheer, unvarnished, unpretentious love of the game.
I will tell you that for me, just about any seat in Wrigley Field is a good one, because you're at Wrigley Field. However, probably where you don't want to be is in the 200 level, where your view is blocked or impaired in some way by one of the posts. 
My blog is named with Aisle 220 in the title, because I had a good friend whose family had season tickets there. She would take a chunk of games, and we would all go to Wrigley Field. Sadly, she passed away in 2011, but I will always remember the fun times in Aisle 220.