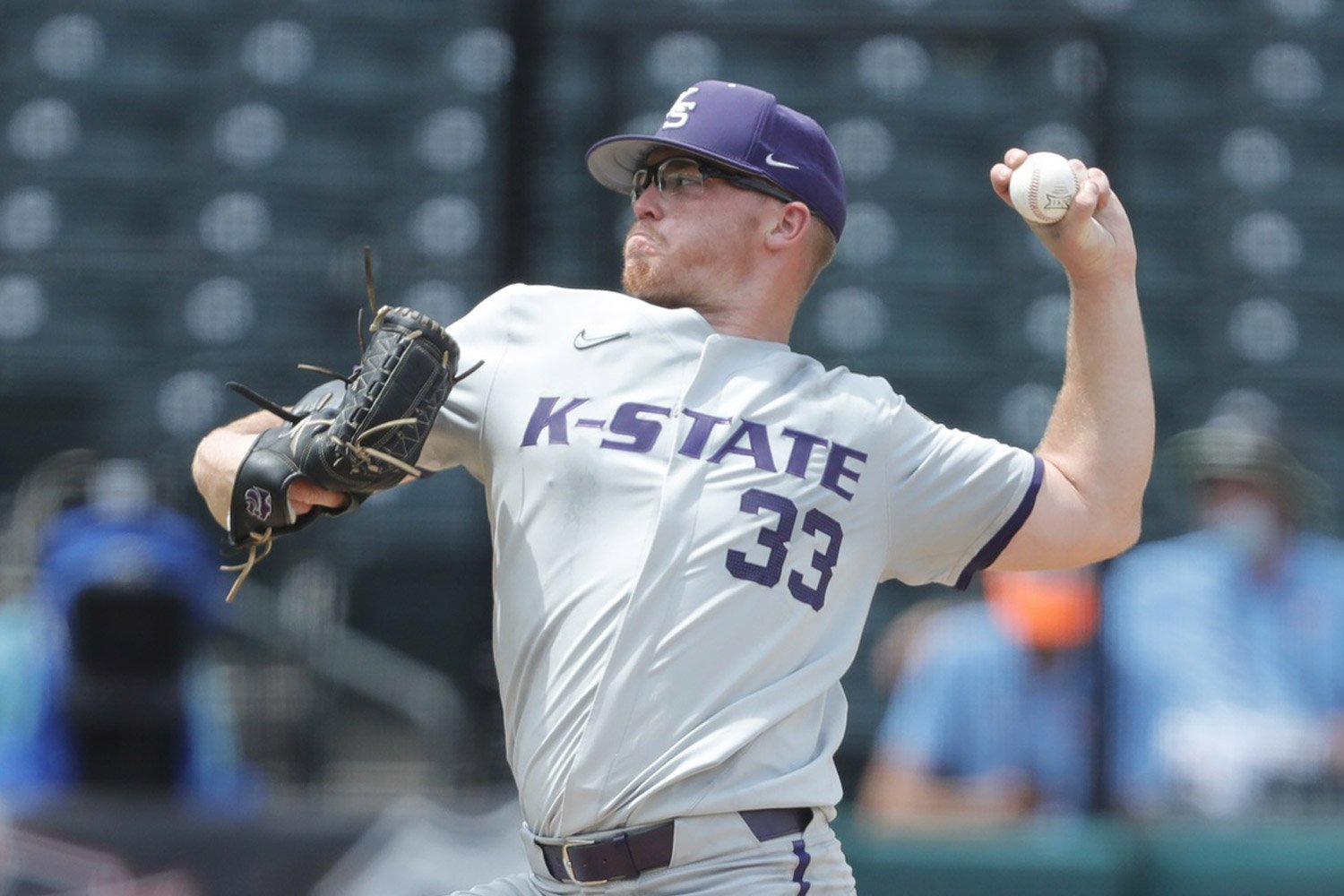 Image courtesy of © Alonzo Adams-USA TODAY Sports
According to reports, Jordan Wicks has departed from the Iowa Cubs and is likely heading to Pittsburgh to join the big league squad this weekend. 
Wicks is the top left-handed pitching prospect in the Cubs' farm system, and depending on which composite ranking site you trust, is the second-best pitching prospect the Cubs have behind Cade Horton (or third behind Ben Brown). He's equipped with a mid-90s fastball and a wholly dominant changeup that allows him to handle hitters on both sides of the plate. I made the case for him as the best option for the Cubs to fortify their rotation down the stretch here. 
There's a much longer scouting report on Wicks that is worth perusing, but the gist of his profile is that he's got above-average control and a solid four-pitch mix (he has a slider and curveball to go along with his fastball and changeup). He has a 2.29 ERA over his last four starts at Iowa, including a spike in his strikeout rate. In essence, he's hot, talented, and the Cubs are desperate for competent innings out of their fifth starter.
The roster implications are pretty simple, as the Cubs have a couple of spots open on the 40-man roster. He'll have to bump someone off the active major league roster - perhaps Keegan Thompson will be shuttled up-and-down the rest of the year between Iowa and Chicago - but he won't cause any DFAs or other roster maneuvers. 
The former 2021 first-round pick might not be up for the rest of the season, though he should draw at least a couple of starts through the next few turns in the rotation. If he pitches Saturday, he'll draw the Pirates, Reds, and Giants over his first three starts if everyone in the rotation makes their scheduled appearances. The Pirates and Giants shouldn't be too much of a challenge (.702 and .682 OPS versus left-handed pitching, respectively), but the Reds are certainly a threat (.743 OPS versus left-handed pitching). 
Ultimately, the Cubs can't hope for Wicks to come up and dominate the way Eury Perez has for the Marlins this year. However, he should be able to provide steady innings and keep the team in the games that Drew Smyly was pitching them out of his in last few turns as a starter. If nothing else, Wicks should provide a little excitement as one of the first of (what will hopefully be) many homegrown pitchers to quickly reach the majors under the team's new pitching infrastructure.