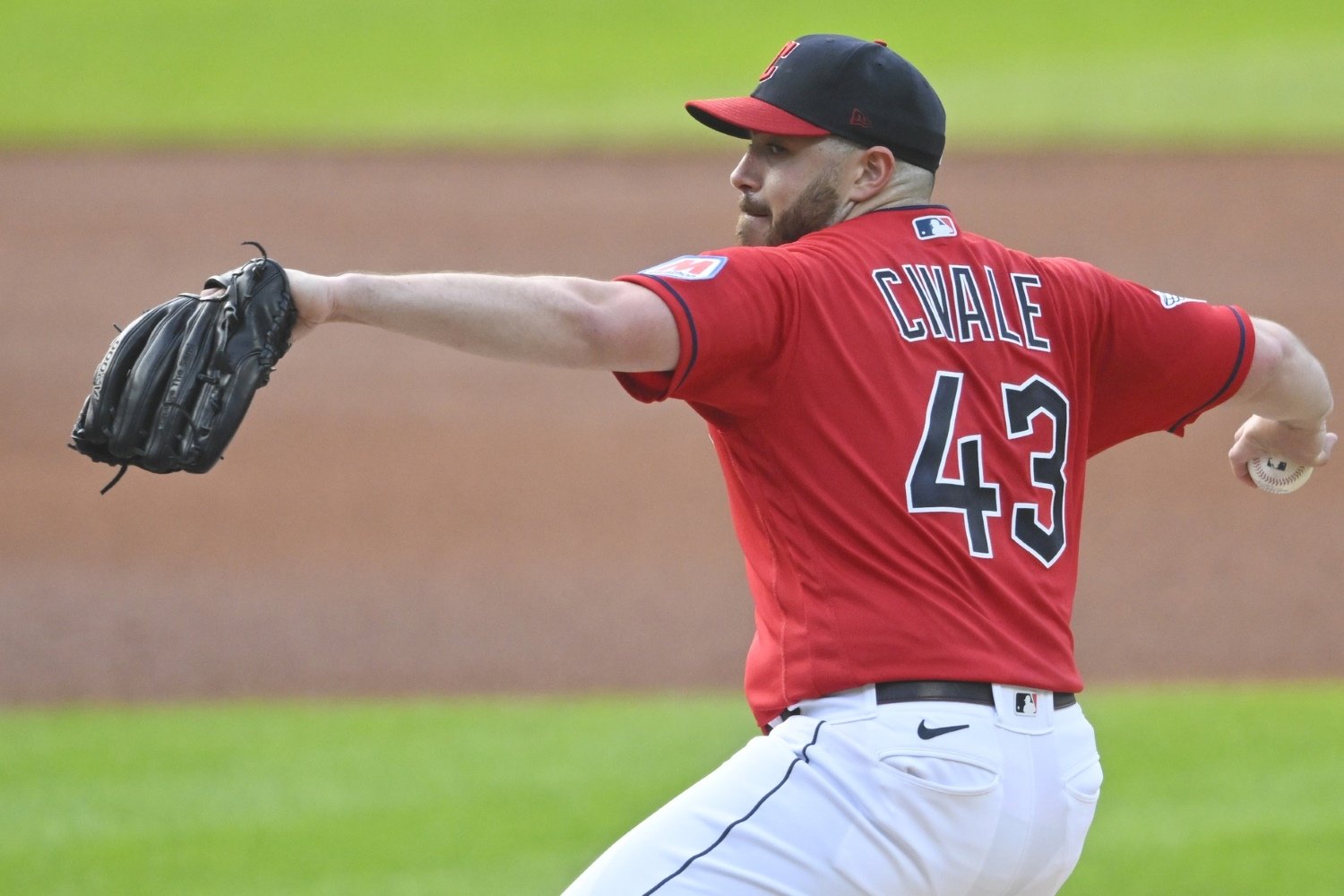 Image courtesy of © David Richard-USA TODAY Sports
Tom Loxas, the former prominent Cubs blogger and current host of the podcast "Beers and Beat Guys," tweeted Thursday morning that the Cubs are scouting the Cleveland Guardians ahead of Tuesday's MLB trade deadline.
Hearing Cubs scouting Cleveland for pitching. Also, Gomes getting interest around league.

— TomLoxas (@TomLoxas) July 27, 2023
Whenever Tom drops a little nugget like that, I perk up, because he only shares leads and pieces of intel that pass his sniff test, and because his reports tend to be unsexy but substantial--as opposed to the fluffy bait laid out in hopes of catching clicks or engagement by many others around this time of year. 
This concept makes sense, too, because while the Guardians still have some hope of catching the Twins in the AL Central, they've signaled some willingness to make lateral moves and look beyond 2023. Meanwhile, the Cubs really do need pitching help, and a name that has already come up in the national rumor mill this month headlines Cleveland's crop of potentially available hurlers.
Right now, the Guardians have control of Aaron Civale's services for two more seasons, in addition to this one. Civale turned 28 last month, so he loosely counts as a young, controllable starter. He's not as exciting a name as guys like Logan Gilbert or even Mitch Keller, especially because he doesn't have the velocity or bat-missing stuff typical of above-average starters. He's quietly effective, though, and he could be a good fit for the Cubs' organizational pitching predilections.
Civale has a 2.54 ERA in 12 starts for the Guardians, but that significantly overstates his value. He's a mid-rotation starter, and most years, his ERA will hover within the half-run on either side of 4.00. Still, that's valuable, and Civale has made some material adjustments this year. He's developed his cutter into a primary, trusted weapon against both righties and lefties. He's learning to elevate with his high-rise four-seam fastball, which doesn't need to be overpowering in its sheer speed because hitters have to sit on the cutter, instead.
Presumably, the cost on Civale will hurt, because the Guardians don't have much reason to move him absent a solid return. On the other hand, though, he's a fourth starter in a good rotation, and a fifth starter in an especially good one. Perhaps Cleveland's bigger concern is paying a backend starter real money, as Civale is set to make over the final two years of his arbitration eligibility.
The Cubs could probably get a good conversation started with one of their impressive outfielders at the upper levels--an Owen Caissie, or an Alexander Canario. The former feels too rich for a Civale deal, though, and the latter not enough so. Nelson Velazquez and Yonathan Perlaza might be able to help Cleveland with their outfield bats down the stretch this year, but neither is the type who can lead a trade even for a sub-steller player like Civale.
It would make some sense to add Civale as a stabilizing force for the back half of the rotation, in 2023 and over the following two seasons. Acquiring him would be as much a play for 2024 and 2025 (gaining some rough cost certainty and making it easier to decline Kyle Hendricks's club option) as for this year. Figuring out how to land him without denting the 2023 team's chances, though, could be tough.