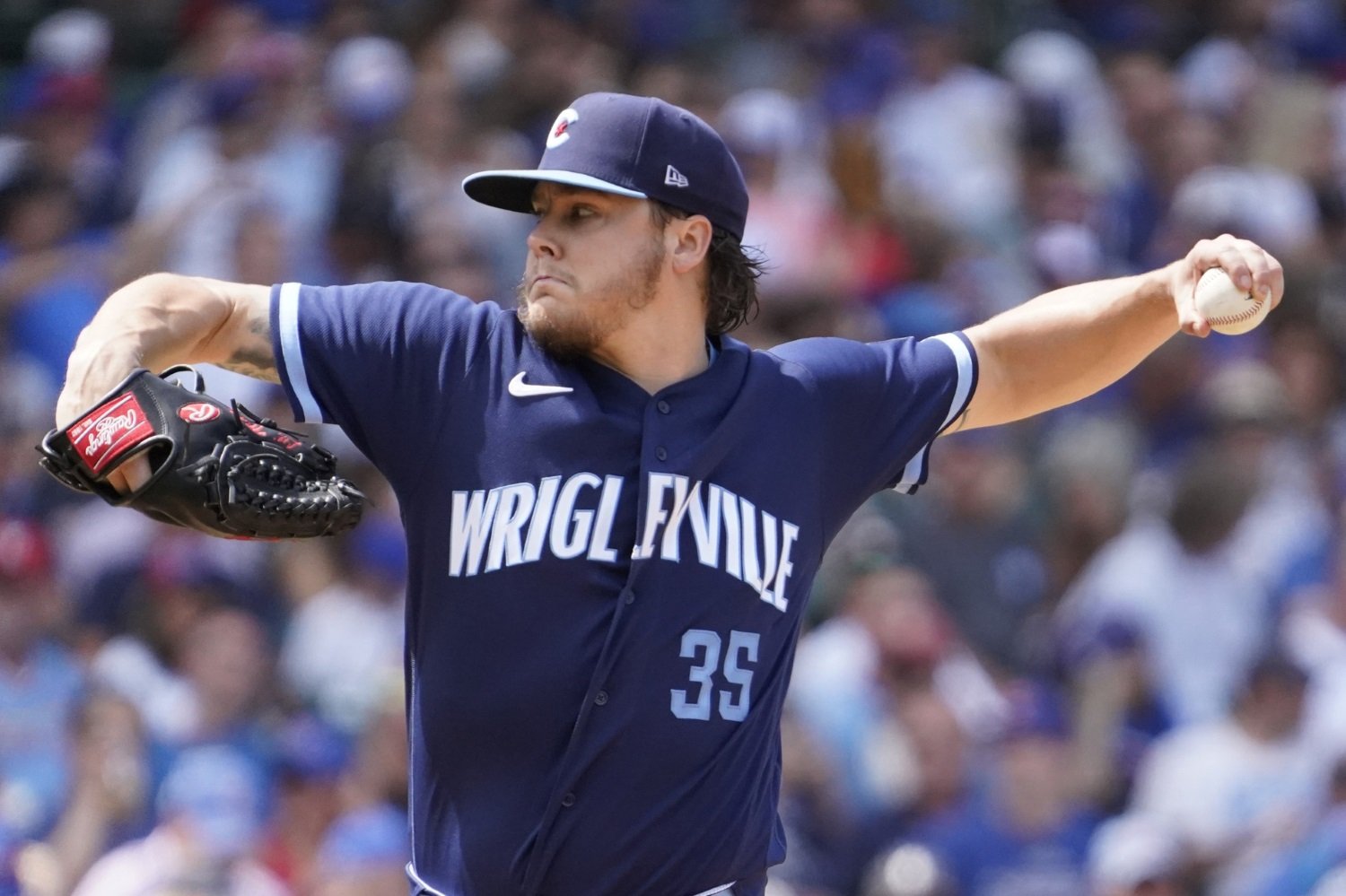 Image courtesy of © David Banks-USA TODAY Sports
Had the Cubs been more consistent throughout David Ross's tenure, or even within this season, things might be different. Had Marcus Stroman stopped his personal skid last night, rather than exacerbating the fan base's well-founded fears that he's becoming unreliable, things might be different. As it stands, though, the Cubs currently ride a two-game losing streak. That it comes on the back of an eight-game winning streak is cold comfort, because the Cubs dug themselves too deep a hole in May to lose three in a row (including two home games to the first-place Reds) now.
The pressure of meaningful baseball in the dog days of summer is part of the fun. It's a minor burden but a major privilege. It's not a bad thing that, for the first time since 2019, a packed house at Wrigley Field will cheer on a team that truly needs to win a particular game. It's just a nervous feeling, because on that previous occasion, the Cubs got their backs and spirits broken by the eventual division champion Cardinals. The time before that series, in October 2018, they lost back-to-back must-win games to the Brewers and Rockies and saw their season end in frustration.
Those were lousy enough feelings, but they came at the ends of the respective seasons, and both of those teams were depleted by injury and the vagaries of the schedule. This team just had a jolt of a trade deadline, adding multiple valuable pieces in order to gear up for a charge to the top of the table. This team has two more months of games in front of them, no matter what. It would be even more cruelly and painfully deflating to flop in this pivotal series than it was to lose those games late in 2018 and 2019. The better precedent for the danger the team faces now is 2001, when they acquired Fred McGriff to bolster an anemic lineup and try to hold onto first place, only to come unraveled and begin tumbling out of the race in August.
This team can be better than that one was. That team was made of Sammy Sosa and baling wire. This team sends its All-Star ace, Justin Steele, to the mound tonight, and will offer its new-look lineup in answer to the Reds' proffer of journeyman hurler Ben Lively. The ghosts and the demons don't need to rule anything. The Cubs can and should win tonight. They should arrest this brief moment of negative momentum and reverse it, beginning the project of at least splitting (and ideally, still, winning) this series and eventually catching the Reds. 
Steele needs to be sharp. He met the moment last week in St. Louis, and he figures to be ready tonight. The crowd should be in full throat again, because despite the aggravations and disappointments of Monday night's loss--another enervating Stroman dud, and several missed offensive opportunities late, resulting in a one-run defeat--they were supportive and undaunted Monday night. The players in the dugout have talent and confidence. The fans have healthily elevated expectations. Now (gulp) the team just has to deliver on them.