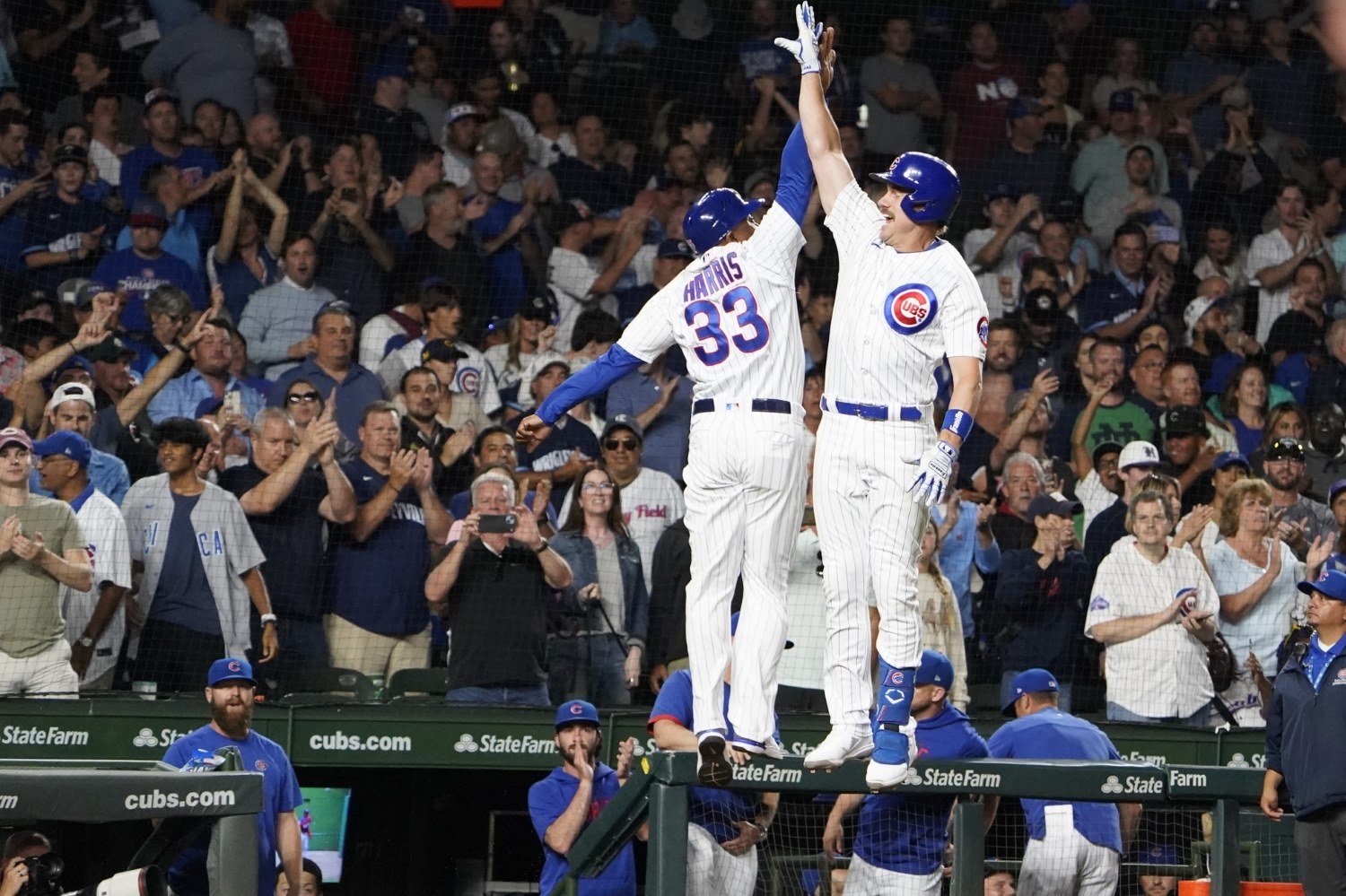 Image courtesy of © David Banks-USA TODAY Sports
Entering Friday, it felt as though there was a fair chance that the Cubs would non-tender Patrick Wisdom. They have a crowded infield picture for 2024 and Wisdom was eligible for arbitration for the first time, with a bunch of home runs at his back. Instead, they brought him back, and they immediately gained cost certainty.
Patrick Wisdom signed for $2.725M with the Cubs for 2024.

— Joel Sherman (@Joelsherman1) November 18, 2023
The team also tendered contracts to most of the expected names, but injury-ravaged relievers Ethan Roberts, Codi Heuer, and Brandon Hughes all became free agents after the team declined to offer them deals for 2024.
The #Cubs today made the following moves in conjunction with today's tender/non-tender deadline.

The 40-man roster now stands at 37. pic.twitter.com/a3odXbrrJU

— Chicago Cubs (@Cubs) November 18, 2023
It's disappointing to say goodbye to those three hurlers. Roberts was such a feel-good story at the beginning of 2022, but he never seemed likely to work back into the team's plans once his elbow trouble started. Heuer was such an important part of the Craig Kimbrel trade with the White Sox in 2021, but he's suffered multiple enormous injuries since, so he, too, was an obvious candidate for this treatment. Hughes is the one who most makes one feel the violent vagaries of this game. Coming into 2023, he was rightly viewed as one of the team's high-leverage relief options, after he burst onto the scene in 2022 with a slider that sliced through opposing hitters. It always feels especially cruel when a pitcher is derailed by a non-arm injury, but Hughes's knee trouble was so persistent and intractable that he went from promising to unwanted in barely six months.
Cutting these three nicely balances the scales, after the team added Michael Arias, Porter Hodge, and Bailey Horn to their roster Tuesday. Those guys aren't positioned to immediately take up significant big-league roles for the team, but with a new manager who is famous for the construction and deployment of dominant bullpens made of unheralded arms, the team is choosing to maximize new blood and turn over a few names on the edges of the roster. This is also a reflection of the depth of their farm system. Without the risk that Arias, Hodge, and/or Horn could have been taken in next month's Rule 5 Draft, they wouldn't have been added to the roster, and the team might have chosen to try to weather the injury storms with at least one of Roberts, Heuer, and Hughes. 
Releasing those three creates room on the 40-man roster for potential additions via trade or free agency, but the team could have created even more of that. They affirmed some level of faith in guys like Nick Madrigal and Mike Tauchman by bringing them back, and showed what we could have guessed: that Wisdom is wanted, but was the closest of the position players to their cut line. Signing deals ahead of the tender deadline signals that a team was unwilling to keep the player unless they could find that common ground, so by striking this agreement, Wisdom and the Cubs stayed committed to one another, but the Cubs avoided the uncertainty of going through the arbitration process with a guy who has clubbed 76 home runs since the start of 2021. 
This ends a week of important but essentially procedural moves. The offseason is off to a fairly slow start, throughout MLB. As we head into the holiday week, we'll see more significant moves start to take place, and the Cubs now have a bit more clarity and a bit more flexibility with which to act.