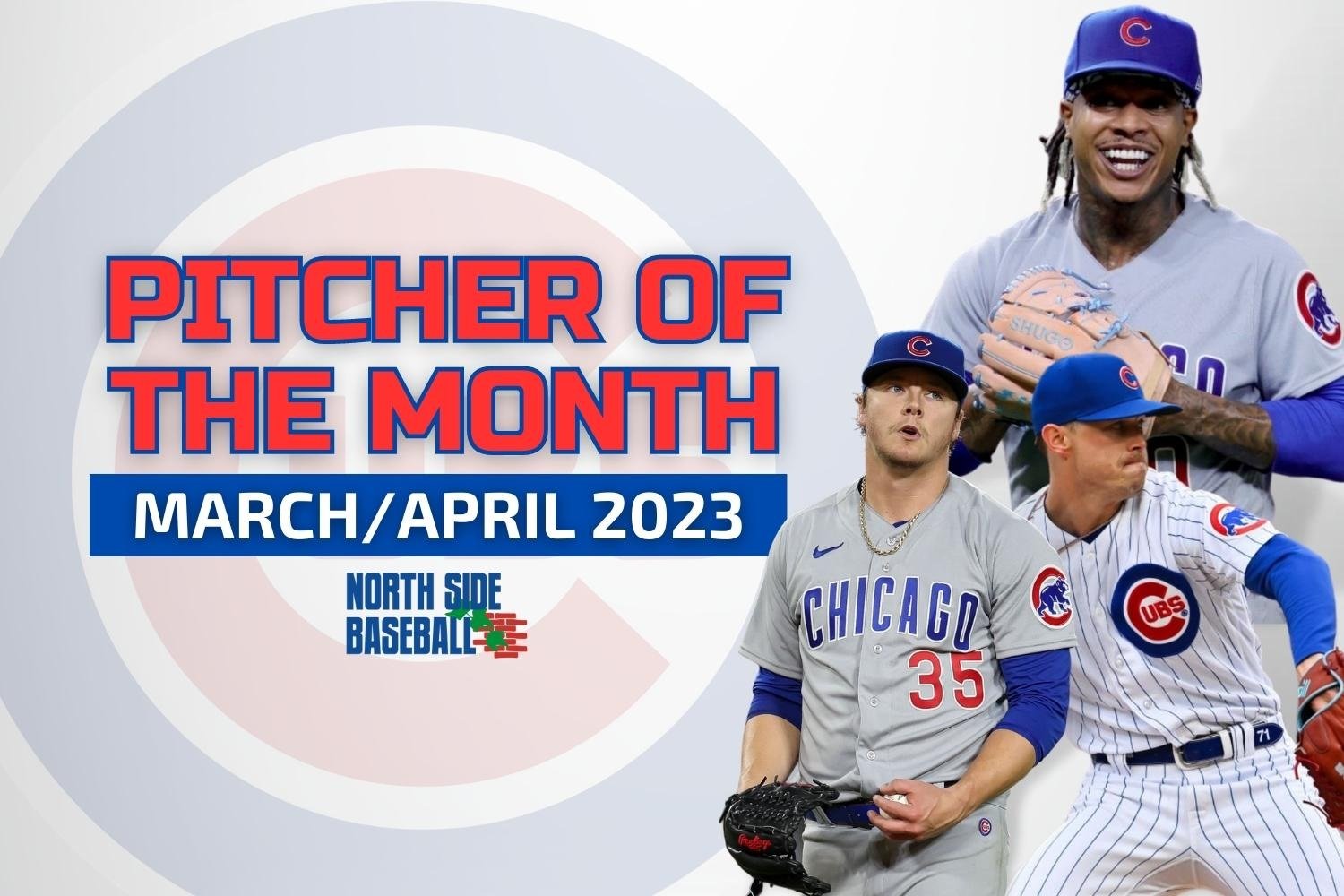 Image courtesy of Thieres Rabelo
Without further ado, here are the five Cubs pitchers up for pitcher of the month for April.
Honorable Mention #4: Keegan Thompson
When the bullpen is the issue, then we have to honor someone who is trying to be the solution. Thompson fit that bill for the Cubs in April. While his advanced stats are actually down from 2022, and while he's started May on the wrong foot, he continues to be someone that can typically keep hits to a minimum in hold situations. He had a 1.07 WHIP and held batters to a .083 average in April.
Honorable Mention #3: Marcus Stroman
Stroman had a good month of April. The reason he isn't ranked higher on this list is because he was expected to have a better month. His strikeout percentage is up from 2022, but so are his walks. He had a 1.05 WHIP and a 2.29 ERA, and worked at least into the sixth inning in every start. But nothing jumps out at you about his month, and his consistency didn't match the story that an ace of the staff needs to tell.
Honorable Mention #2: Drew Smyly
Smyly put up career-best numbers in April, and they've gotten even better after his start on May 1. His 0.93 WHIP and 27 strikeouts in the month paced the club, and he was able to craftily keep opposing lineups to a .198 batting average. Trend or mirage? So far it looks like a very happy and surprising trend for Cubs fans.
Honorable Mention #1: Adbert Alzolay
Again, finding bullpen arms that can hold the lead into the ninth is a vital part of today's game, and Alzolay has provided that for the Cubs, to the tune of six holds, and three games finished in April. His 18 strikeouts in 14 innings show his ability to dominate a lineup, as does his 0.79 WHIP. Will he enter the closer conversation by the end of May, despite his step in the wrong direction Wednesday night in Washington?
April Pitcher of the Month: Justin Steele
While he's a new name to the national scene, Steele's performance this April was the turn that Cubs fans were hoping would happen after 2022's encouraging results. Steele went 4-0, with a 1.49 ERA and a 0.96 WHIP. His strikeout-to-walk ratio near 3.0 also showed that he can have rally-stopping stuff, which sets him up well to continue dominating for the rest of the season.
His ability to stop losing streaks, and to provide left-handed balance to the rotation, proved vital to the Cubs staying above the .500 mark in April. Also, Steele (like Stroman) provided what the Cubs need most from their starting staff: Innings. With the bullpen serving as the team's largest question mark, the ability of Steele to go deep into games adds value across an entire series or more, not just the day he takes the mound.
Can the trend continue for Steele? What do you think? Who would get your award for Cubs Pitcher of the Month? Leave your own rankings below.