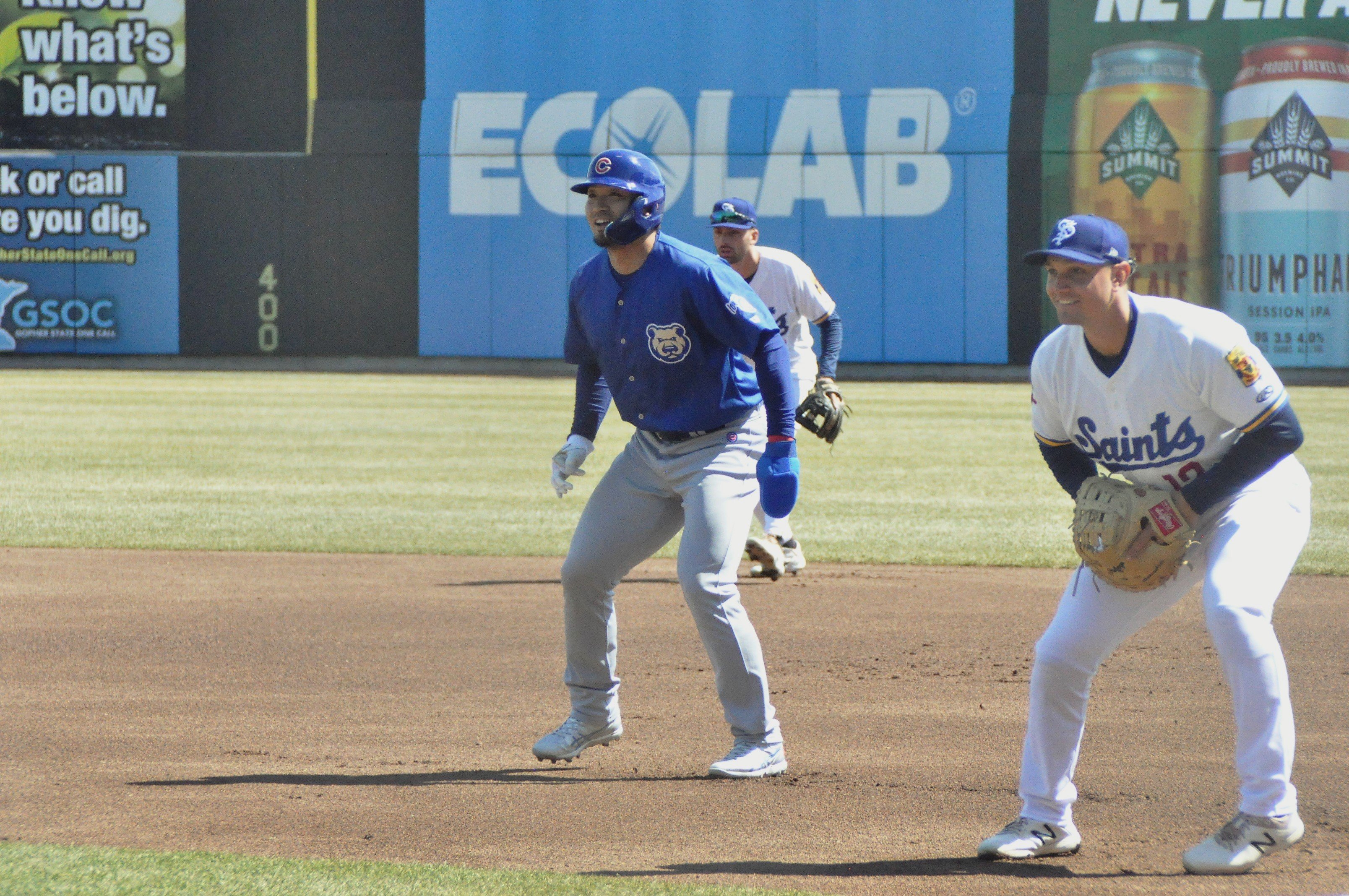 Image courtesy of Theo Tollefson
Two of the Cubs' everyday players from the 2022 season who have been out for 2023 so far, began their Major League rehab assignments on Saturday with the Iowa Cubs. Brandon Hughes and Seiya Suzuki arrived in St. Paul in time for a doubleheader against the Saints. 
Suzuki and Hughes appeared in game one of the doubleheader on Saturday and were both benched during the second game. Suzuki has appeared in both games for the I-Cubs since Saturday, while Hughes made only one appearance on Tuesday night. 
Before Tuesday night's game, I-Cubs manager Marty Pevey gave an update on what he and the Cubs front office have coordinated with their rehab progress. 
"Suzuki, he's gonna play approximately seven innings a game and we'll see how it feels post-game. Then with Brandon, he's just a one-inning guy right now for us. We're just trying to get his workload up and he's healthy. He feels good. He's just got to command his fastball a little bit better but he's been throwing real good," said Pevey.
Suzuki played a full seven innings in Tuesday night's game going 0 for 4. Hughes came out of the bullpen in the top of the sixth for the I-Cubs. He gave up 4 hits, a walk, 3 earned runs while only retiring two batters, unable to complete the inning. 
Hughes is not currently on a pitch count limit according to Pevey. The results of Tuesday night's outing for Hughes lead to him being pulled from the game before completing the sixth inning. 
Suzuki and Hughes can rehab up to 30 days in the Minors, but RotoWire has them projected to return to the Cubs roster within the next week. The wait-and-see approach taken by Pevey and the Cubs front office is in place to ensure both players are not rushed back too early from their injuries.
The season is still young and if it takes a few more games in Iowa on rehab for both Suzuki and Hughes to be 100%, the Cubs are likely to let them have those extra few games.