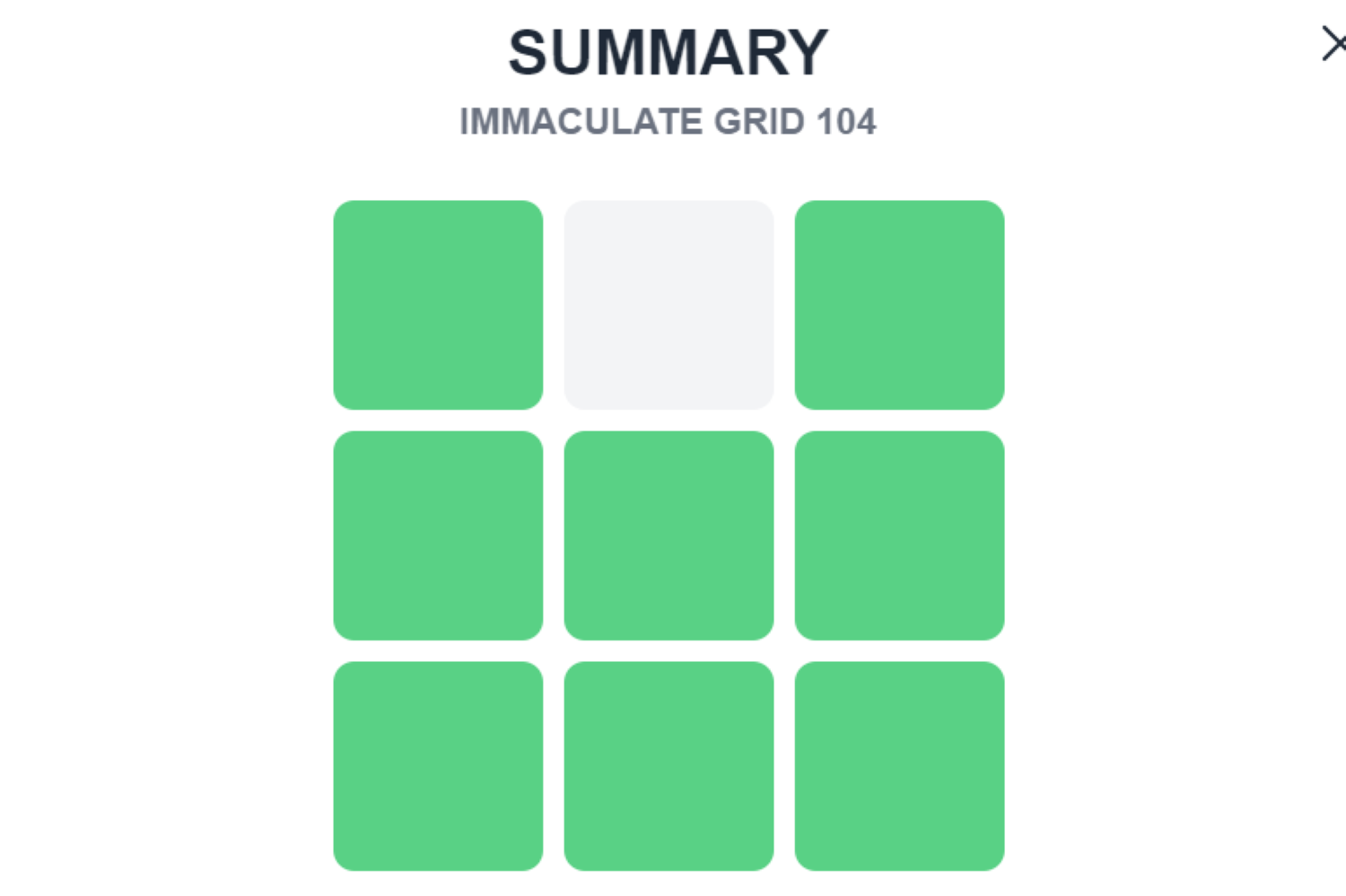 Image courtesy of Immaculate Grid
For the two or three web-wise baseball fans who haven't yet found it, Immaculate Grid is the game (some distant spiritual descendant of Wordle, related to Sporcle quizzes on its mother's side) in which a player gets a grid of nine empty squares, lined by teams and/or achievements players might have notched in seasons or careers. The challenge is, with nine guesses, to fill out a perfect grid, where each square contains a player who either played for both teams in question or played for the team and managed the named feat.
Our twist on the fun is that, with the Cubs hosting the Red Sox, Nationals and Cardinals during these 10 games, I'm going to name and write a bit about each of the six players (just six) in MLB history who have played for all four of those franchises. I'll put it in the Spoiler bubble below, though, so you can grab an unopened water bill and write your answers on the back of the envelope before viewing the answers.
As a service to you, dear players, I'll also list any other teams for which each guy played. 
Bill Campbell - RHP - A rubber arm who would be more famous for his ironman act out of the bullpen had he not come along just a few years behind Mike Marshall, Campbell led the National League in appearances for the Cubs in 1983. In any year since about 1990, you can bet on the league leader in that particular category averaging about an inning per game--and often less. Not so with Campbell. He threw 122 innings in 82 contests that year, on the heels of 100 innings in 62 outings in 1982. He was a true fireman, though only occasionally a closer who racked up saves.

Those two years were Campbell's only ones with the Cubs. He came to them as a free agent, after several successful season with the Red Sox, where (in 1977) he once had a league-leading 31 saves, won 13 games, and pitched 140 innings, all in relief. He was one of the key pieces of the trade, on the eve of Opening Day 1984, that brought Gary Matthews and Bob Dernier from the Phillies to the North Side.

Campbell found himself on the Cardinals in 1985, and pitched well for that pennant-winning consort. He was only hanging on by his fingernails, though, when he finished out his career with the Expos in 1987. Along the way, he also toiled for the Twins and the Tigers.
Jeff Fassero - LHP - There's no truth to the rumor that if you look up "journeyman southpaw" in the dictionary, there's a picture of Jeff Fassero. I actually don't think the dictionary even has such an entry. It seems like it'd be wasteful, almost. Besides, Terry Mulholland exists. Still, Fassero got around. He was a (mostly good) reliever for the surprising 2001 Cubs, and came back as a (frightfully bad) higher-leverage reliever for the disappointing 2002 team. He'd been with the Red Sox right before signing with Chicago, and Jim Hendry traded him directly to the Cardinals. He'd already pitched six strong seasons with Montreal before landing with any of them, culminating in a 1996 campaign in which he won 15 games and fanned 222 batters in 231 frames. His career also took him to Seattle, San Francisco, Arizona, Colorado, and Texas. He's a very useful Immaculate Grid Dude, which pays exactly as well as being a Twitter Creator.
Mike Garman - RHP - This is one of those where if you use him, people are going to say, "You cheated." But the game has no rules! So only you decide whether you really did. Now, we're all going to know that you did use this article. No one alive (except, perhaps, Mike himself; he's still going strong at 73) remembers his one-year sojourn in Lakeview, during which he pitched 76 astoundingly forgettable innings. He had exactly the same ERA in that single year as he had in parts of four with Boston (4.95), and he had exactly the same number of appearances with the Cubs as he had in his final big-league season with the Expos (47). You'll be unsurpsied to learn that he was actually quite good in two seasons with the Cardinals, but otherwise, the guy spent a decade in MLB without making a dent in it. In addition to those four stops, though, he did also spend a couple of years with the Dodgers.
Jon Lester - LHP - You were waiting for this one--shouting it. Yes, Lester was a star for both the Red Sox and the Cubs, and at the end of his career, he split 2021 between Washington and St. Louis. I can't tell you much that you don't know about BDJ, so just remember that he also had that half-season with Oakland, in case it comes up.
Lee Smith - RHP - It really is sad to observe how many players--good, bad, everything in between--went to the Expos only at the very end of their career, when they were no longer wanted anywhere else. Smith was no exception. We know about his glory days with the Cubs in the 1980s, and how they traded him (fruitlessly, as things turned out) to the Red Sox, where he suffered a mid-career doldrums. He, too, was annoyingly good during his few years in St. Louis, but we all end up with the metaphorical Expos eventually, and for a few decades, all ballplayers ended up with the literal ones. Before that final destination, Smith made stops in the Bronx, Baltimore, California, and Cincinnati.
Julian Tavarez - RHP - He was a one-year wonder with the Cubs, though 'wonder' is probably a little strong. Tavarez was a wild man and a wild pitcher, but he was moderately effective for that 2001 campaign. On his whirlwind tour of a career, he made stops in St. Louis (2004-05, as a very good middle reliever), Boston (2006-08, as a mostly bad swingman), and (sigh, yes) in Washington, at the end of it all, when he was a mostly bootless matchup righty. However, he also spent time with Cleveland, San Francisco, Colorado, Pittsburgh, Atlanta, Florida, and Milwaukee.
Does any of this matter much? No. Is it fun? The entire reason that Immaculate Grid exists is that, yes, it is. If we can't occasionally find a reason to talk a little bit about the players above, then we're just not trying hard enough. In a couple of those cases, it's especially scary to consider that if we don't learn from history, we might be doomed to repeat it.