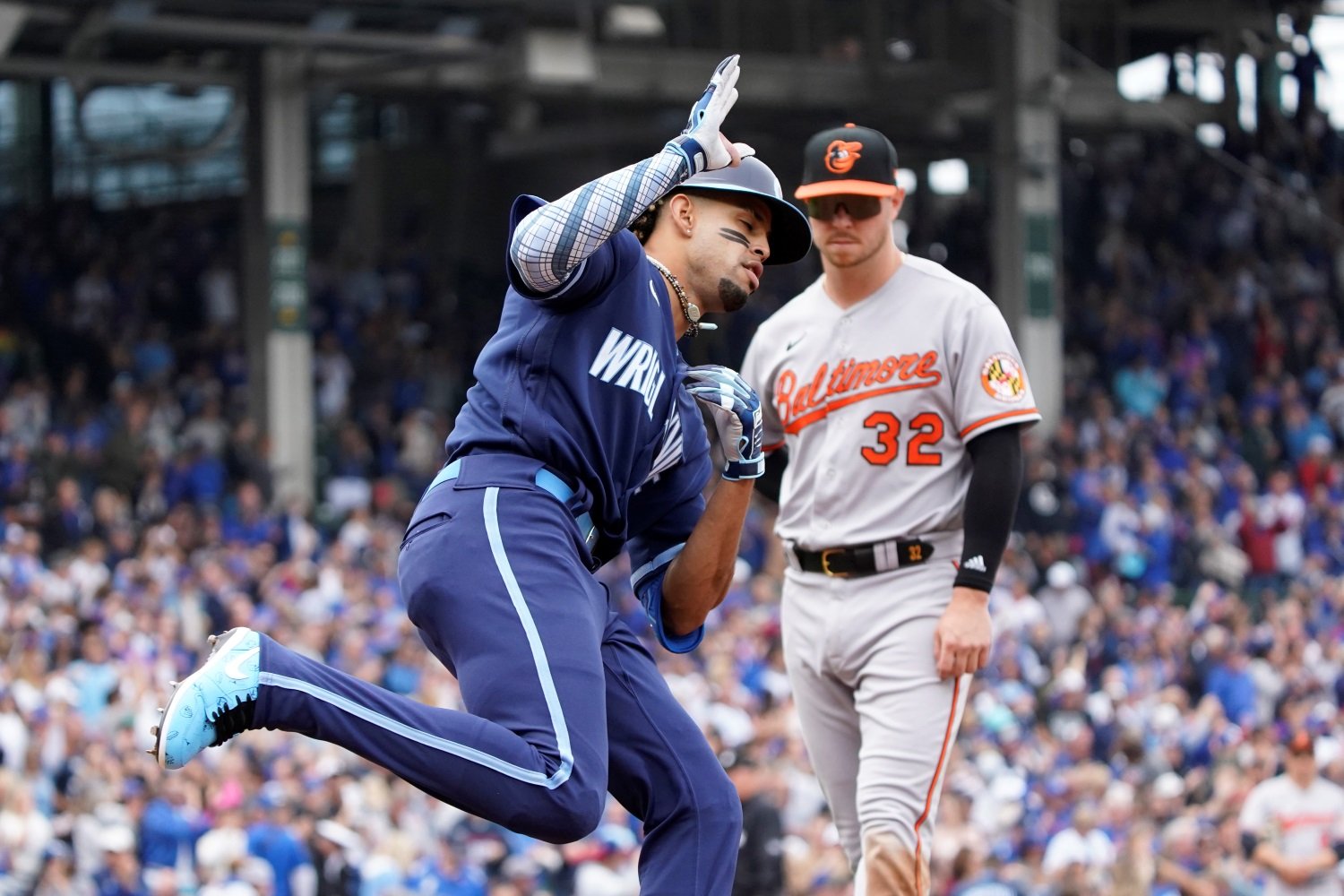 Image courtesy of © David Banks-USA TODAY Sports
The 2023 Cubs dug themselves a deep hole, in one regard. When they finished limping out of Los Angeles after a sweep at the hands of the Angels, the team was 26-36, and they were losing contact even with the unimposing leaders of the NL Central. The Wild Card was even further from their reach. A week ago, when Cubs fans said, "We're starting over," they sounded the way Boog does when a two-run homer in the eighth wipes out a hard-won Cubs advantage. It was a threat, to the jobs of both Jed Hoyer and David Ross. It was a curse.
Since then, despite a few notable red flags that still wave, the team has won six games out of seven. They've cut their divisional deficit by more than half, and they look like they're finally hitting their stride, for real, for the first time. Cody Bellinger returned to the lineup Thursday. Justin Steele re-joins the starting rotation Saturday. The Cardinals are all but out of it, but the other four teams in the NL Central are clustered within three games of one another. The Cubs are in fourth place, but it's easy to make a case that they have the talent and the resources to make up the small gap on all three of the others over the balance of the campaign. We're starting over, and now, that sounds much more like a hopeful statement.
Again, this isn't a moment for unrestrained or undimmed optimism. There are pitfalls aplenty ahead of this team. As I wrote recently, Cubs starters don't miss bats. I mean they really, really don't miss bats. For the season, only the Rockies, Cardinals, Royals, and Giants get fewer whiffs as a percentage of all pitches by starters than do the Cubs. Shorten that to the last month, and it's just the Cardinals and Rockies below them. The story is the same even if you change the denominator from total pitches to swings. 
That might sound like a picayune issue, for a team whose starting rotation still seems to be its strength and spine, but then again, that's part of the problem: how good can a pitching-and-defense specialist club be if its pitchers mostly lack the most valuable skill in pitching?
Steele's return can ameliorate that particular shortfall, but not eliminate it. The Cubs have to find some power in their rotation as the season progresses. They also need more power at the plate, which makes their hot streak against the Pirates and Orioles at Wrigley Field this week especially uplifting. Swapping out Matt Mervis for Mike Tauchman on at least a semi-permanent basis diminishes the power upside of the lineup, but what it does for their floor and their on-base percentage makes up for that. Mervis got a fair shake; he'll have to earn another one in Iowa.
As is the case when Sciambi exclaims it, starting over now doesn't really mean wiping away what just happened. It merely illustrates that the outcome of this endeavor will be determined by things in the future, rather than in the past. We have more information now than we had in April, or in May, or even than we had a week ago. We know much more about the bullpen, including who might be called upon to reinforce it and who can be trusted in high-leverage situations, than we did in March. We know much more about the viability of various bench options. We know Christopher Morel's power isn't going to disappear as the league gets another good look at him, even if it occasionally hibernates.
What we don't know, obviously, is whether this team can stay healthy enough to take control of their weak division. It's clear that they need their full rotation and a supermajority of their five key lineup cogs in order to be credible playoff opponents to any NL teams from the other divisions, and they have only for a few moments enjoyed those luxuries thus far. We don't know, either, whether they'll find creative ways to get materially better over the next month and a half.
Still, a week ago, this season felt like the first five innings of Wednesday's game against Pittsburgh--the one in which the visitors leaped out to a 5-1 lead. It was frustrating, and with an overarching sense of doom attached to it. Now, it feels more like the sixth inning of that game, when the Cubs stormed back to take the lead. It's too early to say that they have an edge, but in a metaphorical sense, the comeback is in full flower. We're starting over.