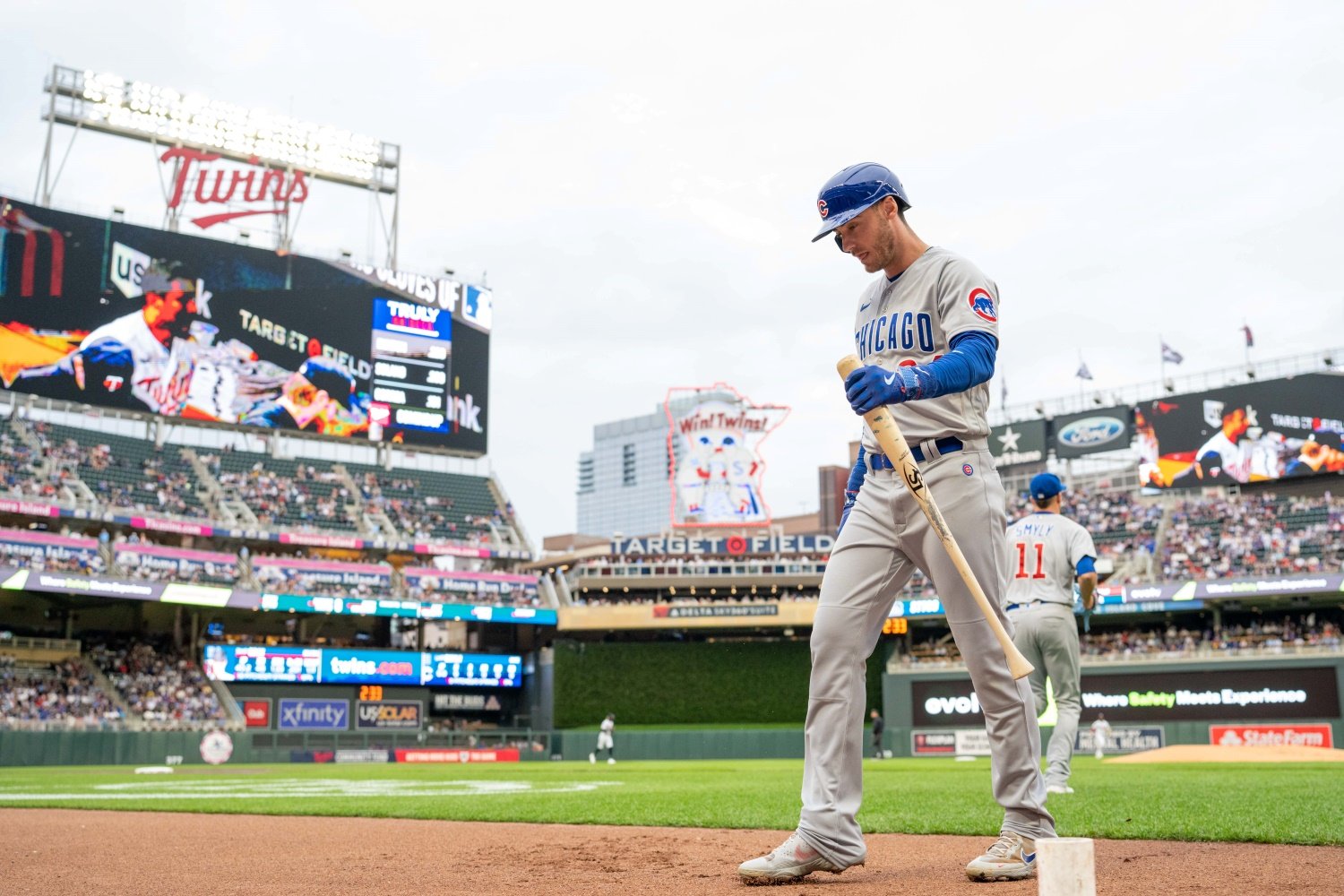 Image courtesy of © Matt Blewett-USA TODAY Sports
It was probably overly simplistic, all along, to debate whether this year's Cody Bellinger is the MVP version or the guy who scuffled so badly over the last two seasons. There existed, all along, a spectrum of possibilities much wider and more balanced than those two extremes, and it shouldn't shock us that Bellinger is falling into the middle of it at the moment.
For the year, Bellinger still sports an impressive overall line. He's batting .270/.338/.497, and playing fine defense in center field. He's shown some power, and some speed. His skill set appears balanced and complete. Over the last two weeks, though, he's at just .226/.271/.359. His strikeout rate is nearly 25 percent during that span, and he's taken only four walks. His power is down.
All of that is, fundamentally, fine. It falls within the bounds of normal fluctuation over a sample this small. It wouldn't be any cause for alarm, but for one thing: Bellinger's power, now so far down, was never up quite as much as it seemed, anyway.
Pick whichever index of hard contact you prefer; Bellinger's is rough. In 2019, when he won that MVP award, he averaged 91.1 miles per hour of exit velocity on batted balls. Almost 46 percent of his contact was over 95 miles per hour off the bat. His maximum exit velocity was 110.6 miles per hour. 
Obviously, those numbers all dropped off in 2020, 2021, and 2022. In those campaigns, his average exit velocities fell to just north of 89 miles per hour. His hard-hit rate fell first to 41.5 percent, and then into the mid-30s. His hardest-hit balls (a good measurement of a player's raw power) were just over 107 miles per hour in each of the last two years.
That last number is actually higher for Bellinger this season. He's hit a ball 108.1 miles per hour, part of him flashing a swing and a general physicality that much better matched his prime years than the last couple. He's looked healthy, and when healthy, he should have good power.
Alas, on every other score, the quality of his contact is way down. His average exit velocity has tumbled to 87.2 miles per hour. That number is the roughest estimator of the ability to make solid contact, but it's just one datum. Only 31.9 percent of Bellinger's batted balls have been harder than 95 miles per hour. That's well below-average. 
Those are full-season figures. They don't only reflect his recent slump. They're also contributors to the rising strikeout and falling walk rates we've seen from him during that slump, though. Pitchers came after him a bit early in the season, and he hammered the ball enough to scare them out of the zone for a while. Recently, though, they've sensed the lack of danger in his swing, and they've invaded the zone on him again. This time, he's not fighting them off.
The story of this season is far from complete. Bellinger could well turn this around. This is a troubling indicator, though. The Cubs go into these stretches, these funks, during which they can't seem to barrel up anything. Bellinger came to them from the Dodgers, who reinforce contact quality really well. The Cubs are much less consistent in that regard. Bellinger is an essential piece of their offense, but right now, neither he nor they are especially potent. You hear baseball people say, of weak or unimposing players, "he can be pitched to." At the moment, Bellinger and the Cubs can be pitched to, and that's a problem, in both the short and the longer term.