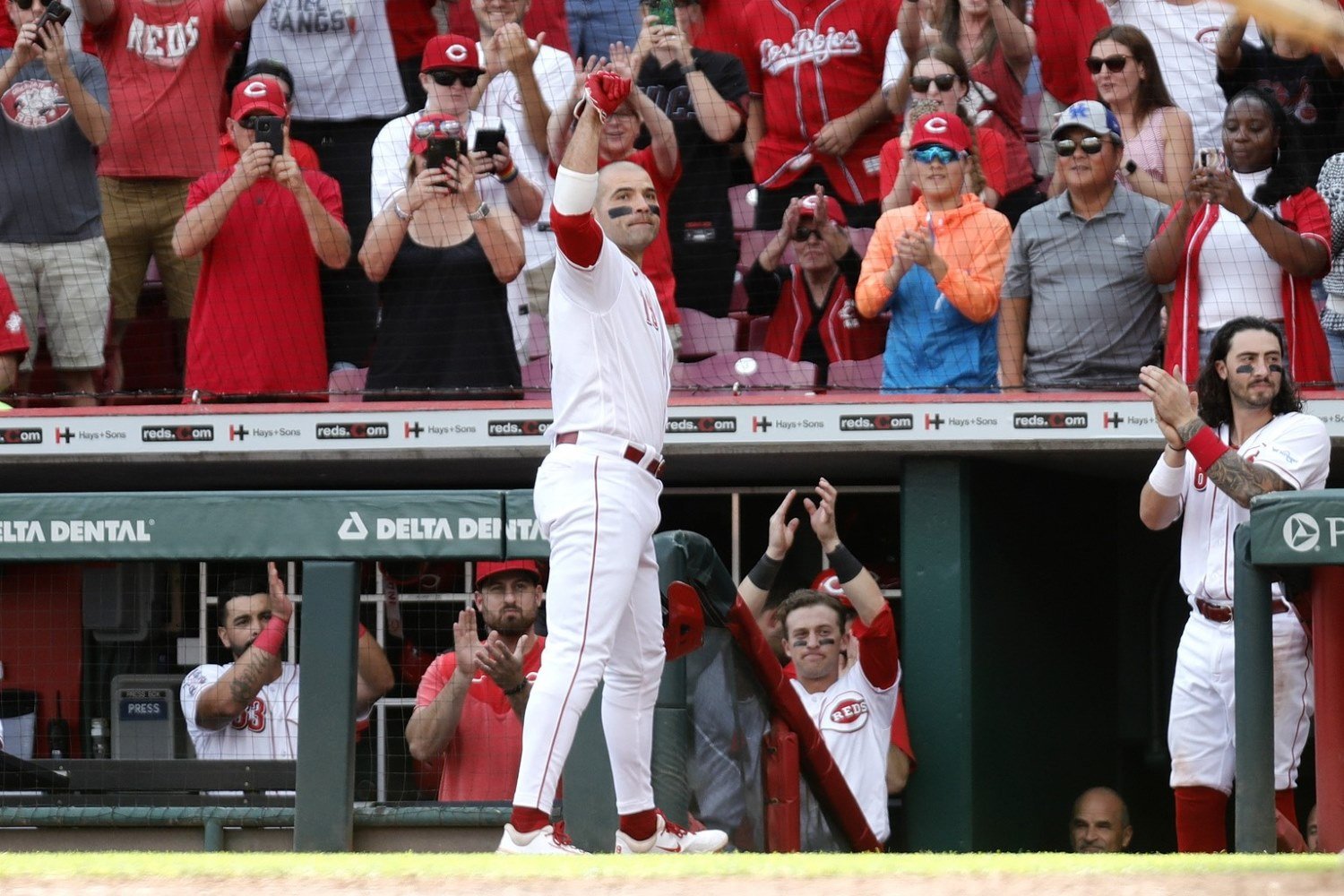 Image courtesy of © David Kohl-USA TODAY Sports
Firstly, I had better clarify what this list will be. I'm not endeavoring, as several national sites do, to rank every free agent by talent or projected production over the life of a given contract. I'm also not ranking the players the Cubs are most likely to sign. This list (entirely my own; don't blame anyone else for my rankings) lives somewhere between those theoretical pieces. It's a ranking of the guys I think the Cubs would do best to sign this winter.
My process, then, includes the ability of the player, but also their likely price tag, the Cubs' needs, and the team's likely payroll constraints (now and in the future), among other factors. It's not definitive; it's a conversation starter, and a way to draw some lines around otherwise vague or confused thoughts about the market. Without further ado, let's count down the bottom 10 guys who made my list. (To make the list at all, of course, I have to think the Cubs would somehow profit by signing a player. There are good free agents who won't appear here because they don't fit the Cubs' needs at all. There are also a few fringy ones who will be unexpectedly high. This is highly specific to the Cubs, and to my perceptions of them.)
50. Andrew McCutchen, DH/LF
The way McCutchen's 2023 ended--with an injury in the midst of a lost season--is too undignified to be the final sentence in the beautiful story of his career. It feels unlikely that he'll play anywhere other than Pittsburgh, to whom he returned years after having been traded away, but the Cubs should at least call. Perhaps the long-time lefty masher would have interest in a reunion with Craig Counsell, who managed him in 2022.
49. Donovan Solano, 1B/3B/DH
What do you get when you cross Patrick Wisdom with Nick Madrigal? It's basically Solano. He's short, stocky, strong, yet he doesn't hit for real power, because most of his hard contact is on the ground or on a lower trajectory in the air. Yet, he also doesn't strike out much. He's a competent defensive first baseman, and you can use him at second or third in a pinch. Just don't expect him to add actual value with his glove. His nickname is Donnie Barrels. He gets hits. That has plenty of value, in some scenarios, for the 2024 Cubs. It would come at a low cost, probably right around what Wisdom would make in arbitration. Whether it's worth the transaction costs to make an upgrade of sorts depends much on what else the team does.
48. Wandy Peralta, LHP
After Brandon Hughes fell apart (mostly for health reasons) in 2023, the Cubs were left without a reliable lefty in the bullpen. Peralta is that kind of lefty. He walks too many batters, and he finished the season on the injured list with a triceps strain, but he has good stuff and has racked up good results with the Yankees over the last three seasons. He shouldn't cost an arm and a leg, and adding an established lefty to the pen would lessen any pressure on Drew Smyly to be the guy he was down the stretch. It might even facilitate the Cubs trading Smyly, either to clear his salary from their books or to give him a chance to start that he wouldn't get here.
47. Matt Moore, LHP
The several reasons we enumerated for the Cubs to be interested in Moore at the trade deadline hold just as true as he hits free agency. For that matter, you can apply much of the Peralta talk above to Moore, with little in need of adjustment. He's not an overpowering or thrilling option, but he stands an excellent chance to be a steady lefty set-up man, and he's unlikely to cost more than $6 million. As Matt Ostrowski recently wrote, the Cubs ought to invest a bit more in their bullpen, in support of their new skipper. 
46. Joey Votto, 1B/DH
Look, it's not especially likely that Votto wants to come to the Cubs, and there are first basemen available whom the Cubs should want more than Votto. That's why he's so far down on this list. To leave him off it entirely, however, I would have to believe that the Cubs have secured the cold corner and/or DH very well for 2024, or that Votto can no longer bang, even when healthy. I do not believe either of those things. He could fill a couple of needs and be a welcome source of leadership for the 2024 Cubs, at a relatively cheap price.
45. Harrison Bader, CF
Not far removed from being the Cardinals' center fielder of the future, and even more recently considered a hometown hero with the Yankees, Bader ended 2023 about as unwanted as a guy can get: shuffled off to Cincinnati via waivers, then demoted there, too. His bat lost its potency, and that has always been the question with him. He's a good candidate to bring in as a flier, though, because he can play such sparkling outfield defense and would be a good platoon partner to Mike Tauchman, Ian Happ, or both, if he could iron out the injury and approach problems that have stunted his offensive progress.
44. Dylan Floro, RHP
If it weren't for the high baseline we set in our minds for relief pitcher fungibility, we'd all be shocked at the fact that the Cubs ever let Floro go at all. He's as quintessentially Cub as a right-handed middle reliever can be. His arsenal, his recent usage, and his price tag all thread a nice little needle, now, of seeming to jibe with both the Cubs' recent track record for reliever targets and Counsell's preferred style of bullpen management. If anything, I could have steered Floro higher.
43. Hunter Renfroe, RF/DH
The big bat that netted the Brewers something in trade for Renfroe at this time last year came up small in Anaheim, and Renfroe, too, made little of his chance to have a late impact on the NL playoff race. Still, he has obvious power, is a fine defender in either corner outfield spot, and has a sufficiently well-rounded offensive skill set that you can dream on him as a platoon guy at DH, too. He's likely to be available on a pretty cheap one-year deal; the Cubs might just need to move some other fringe pieces around to make room for him.
42. Rich Hill, LHP
As Hill's career winds toward a close, it would be cool to see him circle back to the team with whom he began his journey. At last check, he was pondering a model whereby he would take extra rest over the offseason, manage his buildup carefully, and join a team close to midseason. That could certainly work for the Cubs, whose pitching plan looks more like a quilt than a seamless creation, anyway.
41. Yuki Matsui, LHP
Japan's best reliever is coming to the United States in 2024, and it'll be very interesting to see what kind of contract he can command. He has a four-pitch mix despite being a pretty standard-issue closer, with the fastball bumping the mid-90s, an eviscerating splitter and two distinct breaking balls. Since the start of 2021, his RA9 (runs allowed per nine; think ERA, but even "unearned" runs count) is just over 1.60. His resume is dazzling. The catch? He's lilliputian. Listed at 5-foot-8, he looks (if anything) a bit smaller. For now, though, his stuff and command make up for it, and he could be a lethal weapon in a Counsell-led bullpen.
What do you think of these guys as potential Cubs targets? Let's fire up some free agency talk, and come back tomorrow to see the next 10 names on my list.