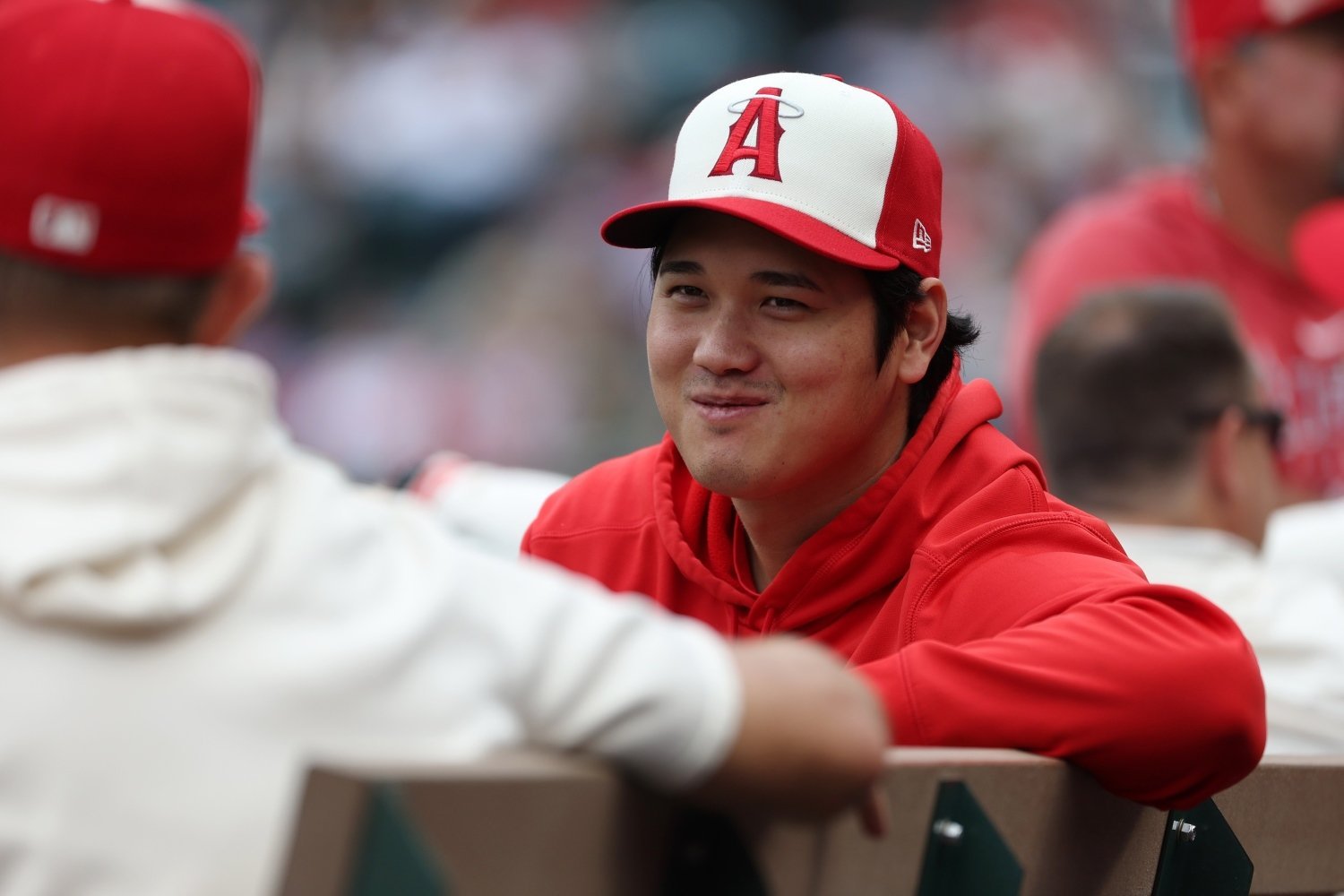 In Part One of this series, I talked about the broad salary limitations within which I think the Cubs are working, about the need for them to retain Cody Bellinger, and about how they can upgrade their rotation. Down the stretch, though, we definitely saw some further needs than those that the front office has to address this winter.
High-Leverage Relief
We all saw the end of the season. The Cubs have some good late-inning options in Adbert Alzolay and Julian Merryweather, but those two need help--A LOT of help. A proven, eighth- or ninth-inning option needs to be added. The Cubs don't like to pay for it, but now might be the time to do so, either with money or with prospects.
The Options
Josh Hader (30), LHP
Stats: 56.1 IP, 1.28 ERA, 36.8% K, 13% BB 
The only free agent in this group, Hader is among the best handful of relievers in baseball. While the strikeout and walk numbers backed up for him a bit this year, he's still absolutely elite at limiting damage. He's in the 100th percentile in expected batting average (xBA); 92nd percentile in Barrel rate; and 91st percentile in Whiff%. He misses bats, and even when guys do make contact, they do little damage. The question becomes would Jed Hoyer ever devote the kind of resources necessary to get an elite reliever in free agency? Hader will be looking for a deal in the $100-million range (akin to the one Edwin Diaz got last year), so I have my doubts. 
David Bednar (29), RHP
Stats: 67.1 IP, 2.00 ERA, 28.9% K, 7.6% BB 
Bednar was a surprise name connected to the Cubs at the 2023 deadline, but it's easy to see why they like him. Like Hader, Bednar does a tremendous job of limiting damage; he's in the 87th percentile in Barrel rate. He's in the 96th percentile in Chase% and 89th percentile in Whiff%, as well, so he's missing bats with his 96+ mile-per-hour fastball and devastating splitter. The only reason the Pirates might consider moving him is that he's entering arbitration, but he would be very expensive to pry loose from the Buccos. I don't think it's likely, but it's a name to monitor.
Tanner Scott (29), LHP
Stats: 78 IP, 2.31 ERA, 33.9% K, 7.8% BB
Scott had an absurd season as the Marlins' closer. He was in the 96th percentile or better in all of the following; Chase%, Whiff%, K%, Barrel% and Hard Hit%. It's 96 and harder from the left side, and he's extremely difficult to square up. So why would the Marlins move him? He's a bit of a pop-up candidate. It's his first year as an elite reliever, and he's entering his final year of arbitration, so the Marlins could see it as the time to cash in. Scott would be considerably cheaper than Bednar or Clase in trade, so the Cubs could see an opportunity to add an elite reliever to their pen if they think he can repeat his 2023 campaign.
Emmanuel Clase (26), RHP
Stats: 72.2 IP, 3.22 ERA, 21.2% K, 5.3% BB
Clase doesn't have the swing-and-miss numbers of the three guys I've previously highlighted, but he's elite at keeping the ball off the barrel. He was 88th-percentile in Barrel rate this year and had a 56.6% ground-ball rate. It may not be elite whiff, but sign me up for 99-mph cutters at the back end of the pen. He signed an extremely cheap extension, so the Guardians may not be willing to move him, but the two teams match up pretty well in trade and there was talk that they were even close to a deal at the deadline for a reliever (not Clase). I expect the two clubs to remain in frequent contact this offseason.
Another High-End Bat
Nobody is out here saying "we need to match the Braves," because in reality, that's damn near impossible to do. But the Cubs offense needs some help. It was a very good unit in 2023, but one that lacked pop at times. When they struggled, they really struggled to hit for extra bases with men on. The long ball went missing at times. Another 130-plus wRC+ guy would do wonders to lengthen this lineup.
The Options
Shohei Ohtani (29), DH/RHP
Stats: .304/.412/.654 (180 wRC+), 23.9% K, 15.2% BB
The absolute unicorn. Obviously the injury is terrible, but he might be worth $400 million for the bat alone. It's the kind of plus-plus power from the left side the Cubs need, in the package of the most marketable man in the history of the sport. Pencil him in at DH and you immediately lengthen your lineup. Not sure I really need to convince anyone here, it's all about if the Cubs will be willing to take the risk.
Juan Soto (25), LF
Stats: .275/.410/.519 (155 wRC+), 18.2% K, 18.6% BB
Soto is one the game's best hitters at age 25, and it's an absolute miracle that he's potentially available in trade again. The one year of remaining team control and $30-millionish salary should keep his trade cost reasonable. (Look at the Mookie Betts and Francisco Lindor trades, as comparisons.) Now, on to the player. Soto has walked more than he's struck out in his career, while also posting a .240 career ISO. He's one of the most well-rounded hitters of this generation, and putting him in the two-hole in the Cubs' lineup would give them a weapon they haven't had since… 2005 Derrek Lee?
Pete Alonso (29), 1B
Stats: .217/.318/.504 (121 wRC+), 22.9% K, 9.9% BB
Even in a down year, Alonso remained one of the game's best power hitters. He has a knack for hard contact and finding the barrel, with a 14.8% Barrel rate. Based on David Stearns' comments in his initial presser, I'm not sure he'll be available, but we know the Cubs checked in at the deadline, and according to Bruce Levine's recent report they remain interested. If the Mets and Pete can't agree on an extension, it wouldn't shock me to see them move him with one year of team control left. It's the kind of premium slug the Cubs could really use, so I expect them to check in again.
José Ramírez (31), 3B
Stats: .282/.356/.475 (123 wRC+), 10.6% K, 10.6% BB
An elite all-around hitter known best for spraying the ball to all fields, Ramirez has long been one of the best and most underrated players in baseball. After signing an extension in Cleveland, nobody expected him to be moved but with Tito Francona moving on and a rough season just concluded, perhaps the Guardians would be willing to move him and Ramirez would be willing to waive his no-trade clause. He can still play a solid third base (+5 OAA) and is locked into a very team-friendly deal through 2028. He combines 25-homer power with very little swing-and-miss (94th percentile in whiffs and 98th percentile in strikeout rate). With a big hole at the hot corner, he'd fit right in. The cost here would be enormous given the team control left, but it's worth checking in on.
Vladimir Guerrero Jr. (25), 1B
Stats: .264/.345/.444 (118 wRC+), 14.7% K, 9.8% BB
While he hasn't quite been able to repeat his 2021 MVP-quality season, Vlad Jr. remains one of my favorite hitters in all of baseball. He doesn't strike out, and when he makes contact, he tends to crush the ball. He's in the 89th percentile in Hard Hit% and 91st percentile in average exit velocity. He sprays line drives all over the field. He's a bad defender so it's probably a DH-only profile, but the Cubs have room to squeeze in a great bat. I'm not positive the Jays even listen on him, but if he won't extend and they pour more resources into a Bo Bichette deal, it's possible they're open to moving their first baseman before he hits free agency.
Yandy Díaz (32), 1B
Stats: .330/.410/.522 (164 wRC+), 15.7% K, 10.8% BB
Like most of the guys on this list, Díaz blends everything you want in a hitter. It's plus power without much whiff, and with an advanced plate approach. When he makes contact, it's premium contact (98th percentile in average exit velo and 97th percentile in hard-hit rate). So why would the Rays move him? It's a cheap contract he's on, but perhaps the Rays want to sell high. He's 32 and (like Guerrero Jr.) it's probably more of a DH profile, but it's the type of bat the Cubs would kill to have in their lineup. I'm not sure the conversation goes anywhere, but I'd make the call.