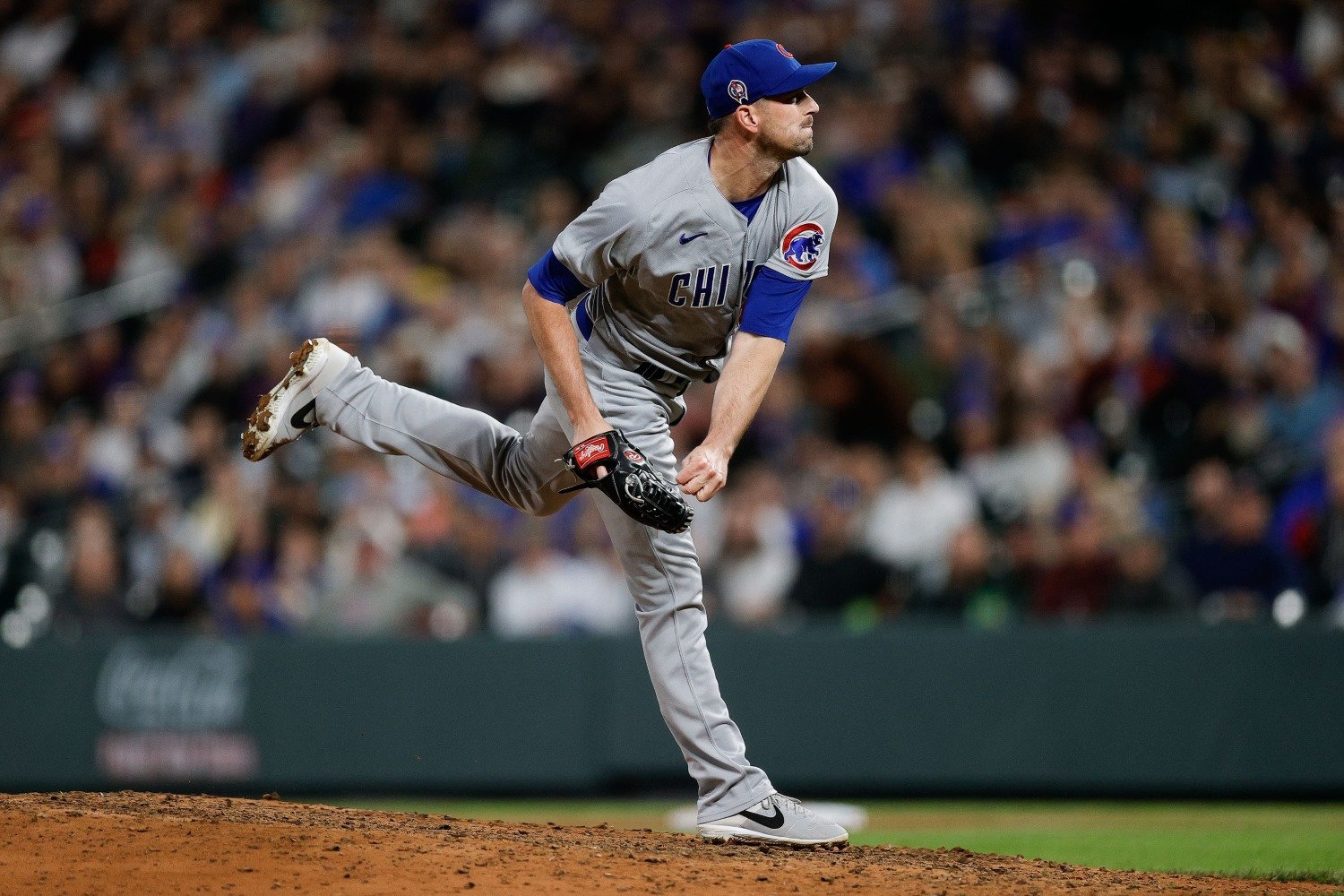 Image courtesy of © Isaiah J. Downing-USA TODAY Sports
After a hot start to the season, the wheels came off for the starting version of Drew Smyly. His stuff was not nearly intense enough to get outs, once he lost the perfect command he seemed to have over most of his first 10 starts. By August, he was being shelled so severely that there was no justification left for him to be in the rotation. Belatedly, the Cubs brought up Jordan Wicks, added him to the starting group, and relegated Smyly to the bullpen.
There, however, the old lefty has found rejuvenation. On Monday night, Smyly got five huge outs and took the win in the Cubs' comeback victory over the Rockies. That makes 10 2/3 innings for him since he moved to relief in mid-August (working around the foolish attempt to restore him to the rotation in Detroit later that month). In those outings, Smyly has only allowed nine hits and issued three walks, and he has 15 strikeouts.
The formula is familiar, because so, too, is this transition. Smyly went from the rotation to the bullpen for the 2021 Braves, as well. That year, he made the move in September, and finished the season with 11 innings of relief work and a 1.64 ERA. Then, he worked out of their bullpen in the playoffs, too. The surface-level numbers were much uglier, but he worked 7 1/3 frames and very slightly added to their Win Probability in the games in which he appeared. Using him to soak up innings also kept Atlanta's arms fresh enough to let them complete their run to a World Series title.
Back, then, Smyly went from throwing his fastball and curveball in rough parity as a starter to using his curve 60 percent of the time as a reliever. Lo, he's doing that again this year.
In 2021, though, Smyly was tired, and (perhaps) not fully healthy. Thus, his fastball sat at roughly 91 miles per hour even after his move to the pen. This year, there's something else going on.
That velocity spike is huge. A guy with a fastball that sits 94 and touches 95 and a curveball that sits in the low 80s is a much more intense, difficult matchup for opposing hitters. It's a game-changer. This version of Smyly doesn't need to be a mop-up man or to fill a long-relief role of any kind. Plainly, because he's been a starter and because he's already done it several times in the last month, he can get more than three outs at a time, but this Drew Smyly is a high-leverage arm. This Drew Smyly eases the pain of losing Adbert Alzolay. This version of him makes the Cubs' relief depth downright exciting, for the balance of the season and into October.
Smyly might still need more rest between appearances than a typical reliever. David Ross will have to be careful to give it to him. Monday night was a perfect demonstration, though, of the fact that Smyly can shift and save a game in his reliever incarnation. The Cubs have created one last unexpected relief arm (albeit one who everyone already knew had that potential), and it couldn't have happened at a better time.