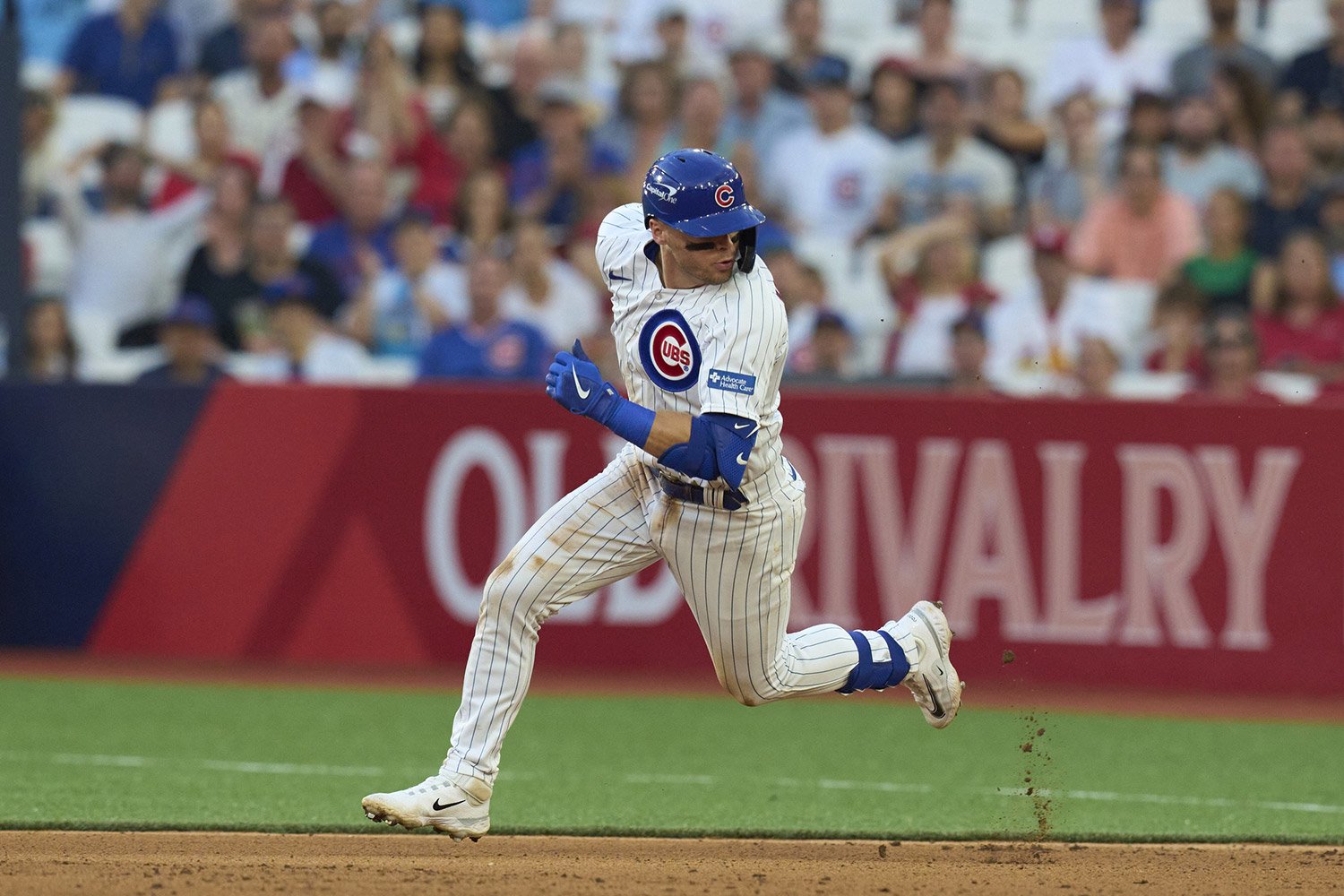 Image courtesy of © Peter van den Berg-USA TODAY Sports
Before the suspense takes its toll, let me assure you that they're a vast improvement. So, let's get right to the review.
The Pitch Clock
This is the best of the bunch by a long shot. Though other factors were involved, this simple fix helped reduce the average MLB game time by almost 30 minutes. C'mon! Who wants to watch the pitcher wander around the mound, grab the rosin bag, spit, grab his crotch, and wander around the mound a bit more just for good measure?
Justin Verlander is a great pitcher, but before this season, he launched the stitched spheroid at an absurdly slothful two pitches per minute. His success may have been partially due to boring the batter into submission.
Despite all of their pre-season bitching, pitchers adjusted so quickly that clock violations became virtually non-existent by September. They adapted so well that Major League Baseball could probably reduce the timespan from 20 to 15 seconds (with men on base).
---
The Stolen Base is Back, Baby!
2022 stolen base leader Jon Berti was the only MLB player who broke the 40 steals mark with a paltry 41 thefts. But in 2023, we saw an almost two-fold increase among the league leaders, including folks like:  
Three other big-leaguers surpassed the 40-theft mark, including Nico Hoerner's sixth-best 43 steals.
The difference, of course, is pitchers are only allowed two mound disengagements per batter, which includes pickoff attempts. You could argue this is nothing more than an artificial form of stolen base inflation, and I agree. But while the 100 stolen base mark seems like ancient history, stealing third or home still ranks among baseball's most exciting baseball plays.
The larger bases may have also affected these higher totals, but I'm not sure they contributed all that much.
---
A Shiftless Infield
I like this one too, but I'm consistently confounded by the rare Homo Sapiens with major league talent who can't seem to follow Hall of Famer Wee Willie Keeler's simple advice to "Hit 'em where they ain't."
Legendary Cleveland Guardians manager Lou Boudreau first used the shift against Ted Williams in 1946. Still, the Splendid Splinter quickly ended those shenanigans by bunting to an unoccupied third base. I understand chicks dig the long ball, but if Kyle Schwarber could've somehow summoned up the intestinal fortitude to execute a third baseline bunt, defenses would've had to reconsider shifting seriously.
That caveat issued; there's something to be said for the game of baseball looking like the game of baseball. Those Tour de France operators prohibit recumbent bikes because a bike should reasonably resemble what participants rode in the race's early days.
In the end, this change had no noticeable effect on the total MLB batting average, but it was a relief to watch a game that looked much more like when I played it as a youth. 
---
The Three-Batter Minimum Works
This is a 2021 rule change, but it's become such a seamless proposition that I can barely remember the Cardinal days of Tony LaRussa making three pitching changes within three batters.
Starting with Met's manager Davey Johnson's 1983 dugout computer printouts, the prospect of managing a baseball team has become increasingly complicated. We have splits, WAR, platooning, sabermetrics, exit velocity, launch angle, Moneyball, and all strange and wondrous statistics. It's almost as if the game gets lost in the translation.
Given its slower pace and the myriad of possibilities in any given at-bat, baseball is one of the few sports that lends itself to that over-analysis. I understand the purist's contentions, but no one wants to endure the average pitcher hitting and a revolving door bullpen that destroys the continuity of a beautiful game.
Here's to simplicity!
---
Zombie Runners Suck
This is also an older rule implemented in response to the pandemic in 2020, but Commissioner Rob Manfred made it permanent this season. I don't know about you, but putting an extra inning runner on second base without making them hit a double goes against everything the game stands for.
I understand Americans have a constitutional aversion to observing a multi-hour game with no clear outcome, but if the goal is to preserve pitchers and avoid endless eight-hour night games, then why not adopt the Korean Baseball League's 12-inning tie rule? Not only would that solve the problem, but it would eliminate those ghastly zombie runners.
Soccer has draws, hockey still has a few, and though they've been relegated to a rarity, the occasional NFL game can still end in a tie. So, why not baseball?
---
But On-field Interviews Don't (Suck)!
My social media experience would indicate I'm in the vast minority here. Still, I LOVE those on-field in-game chats with players and managers because they remind me of the camaraderie I enjoyed during my semi-pro days. It gives the viewer the glorious impression that they're an insider, if only for that brief moment.
Not to mention that when Ian Happ's earpiece fell out during one of those conversations, it was flippin' hilarious to watch him try to find the contrivance between pitches. They never did retrieve it, by the way.
The naysayers claim it adds nothing to the game and it only serves to distract the player, but we're talking about baseball, where standing around is still the predominant "activity."
Baseball continues to improve!