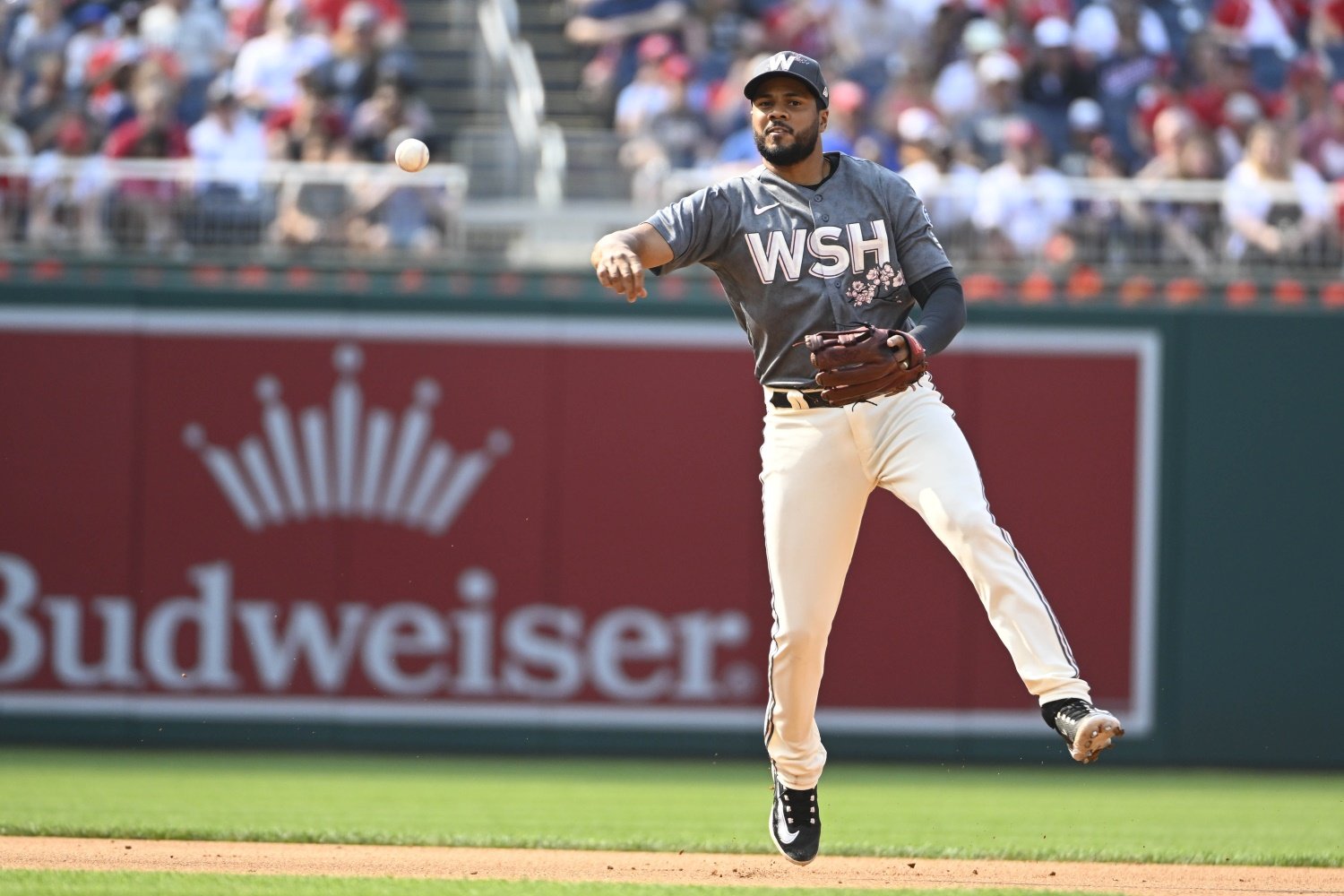 Image courtesy of © Brad Mills-USA TODAY Sports
Sadly, Jeimer Candelario has rarely had a talented lineup to call his own since matriculating to the major leagues. He was only very briefly part of the championship-era Cubs, and then only as a fill-in. Once he was traded to the Tigers, he was fully marooned. Detroit didn't immediately collapse, but by the time Candelario found his role with the team, they were well into the decline phase of what was such a good run for the team, from 2011-14. 
When he's part of a good lineup, though, Candelario is the type of hitter who amplifies the punch and value of others in that group. He's a classic cog-in-the-machine guy. He walks at a high rate, puts the ball in play at an average-plus rate, and hits for healthy (though not gaudy) power. He's more likely to split a gap than clear the fence, but more likely to get a hit than to strike out, too. During his best seasons, he's always been one of his team's two best hitters, but as the third- or fourth-best in a given group, he can really shine. 
That should be where he fits in, if the Cubs are a functional offense down the stretch. Ever since the World Series-winning core began to deteriorate, the lineup's big weakness has been a dearth of true stars, but it's possible to make up for that with sufficient depth. A balanced lineup without major holes can be as good as one with a few formidable sluggers. Candelario nicely rounds out a group that fits that description, at long last--like a rotation without a Cy Young-caliber ace, but with more strength in the fourth and fifth spots than the competition has.
With versatility in his offensive skill set and his defensive positions, Candelario can be especially useful to this fairly modular roster. Against most right-handed pitchers, he should bat second and play third base, with Nico Hoerner sliding down to the sixth or seventh spot in the batting order. Against lefties, he should bat third and play first base, pushing Ian Happ and Yan Gomes down out of the top five in the lineup. In each case, it's an important upgrade. Nick Madrigal is forced from the lineup against righties, and Trey Mancini moves fully into a bench role, rather than playing ineffectually against virtually all lefties.
Madrigal has blossomed into a very good defensive third baseman, to the surprise of nearly everyone, so Candelario might be only a small upgrade there. He's a much bigger improvement over Patrick Wisdom, though, and it would seem to be Wisdom or third catcher Miguel Amaya whose roster spot he most directly threatens. Amaya, in particular, will suffer from the fact that Gomes is not likely to be used as often as the designated hitter, making it much less necessary to carry an extra backstop. 
Of course, the most popular cannon fodder (from the perspective of most Cubs fans) would be Mancini, but that seems plausible only if the Cubs find a taker for the big first baseman's contract. That's not going to happen without Chicago kicking in some prospect talent and getting very little in return, so the better bets are that Wisdom or Amaya will become jetsam in the short term.
This deal comes far short of guaranteeing the Cubs a playoff berth, let alone a division title or any kind of October glory. The team still needs to (and will) make further upgrades in the bullpen before the trade deadline officially hits in about 20 hours. This was a tremendous start, though, and Candelario should make the team more fun and more consistently competitive over the final two months of this campaign.