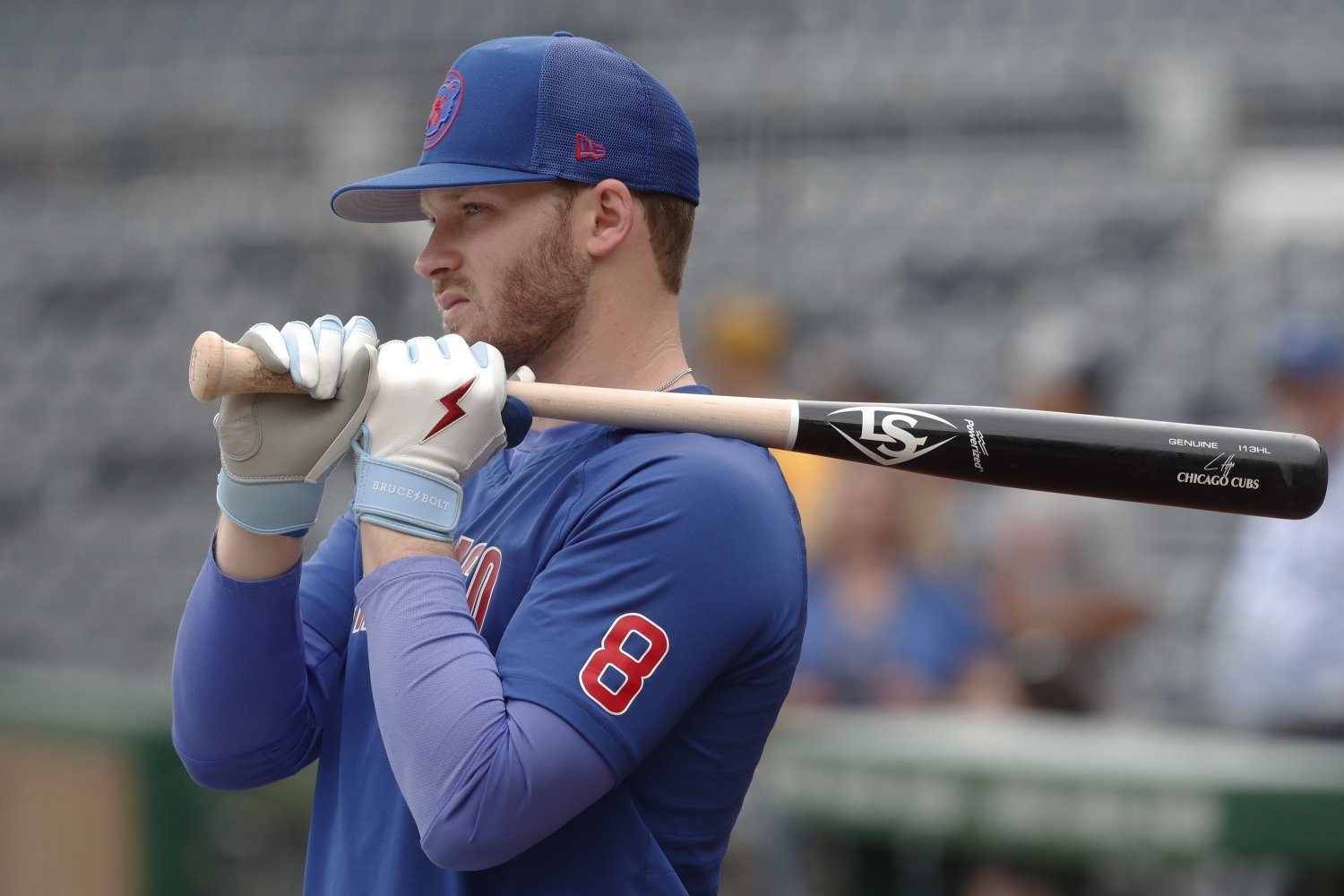 Image courtesy of © Charles LeClaire-USA TODAY Sports
This question, of course, has no one answer, and the answer that holds true for one individual might be useless to another. It's easy to acknowledge that fact and shrink from the challenge of even considering the question. After all, why parse something on a general or collective level when the specific and the individual are all that matters? Still, I think it's a conversation worth a few minutes of our thought.
At its heart, this question is one that makes baseball a thing worth caring about. It's a question of how much weight to assign to any given moment in our lives--of how much to allow a sense of special occasion and raised stakes to increase our responsiveness to a particular set of outcomes. It's a question, too, of whether the outsized impact of moments like those is just the self-fulfillment of a prophecy. 
Rivalry games always give us cause to pause and ponder this question, but there are too many of them, and the question starts to feel squishy. It's easy, when we ask whether Cardinals games in Chicago or St. Louis have greater importance than games against any other opponent, to see all the complicating factors that render the question unanswerable: the standings, the vagaries of the starting rotation, the unpredictable but usually long and low-intensity undulations of a season. A series like this, though--with its special location, heightened pageantry, and even temporal disruptions--sets itself firmly apart from the series on either side of it. What the Cubs just did in Pittsburgh and what the Cardinals just did in Washington will not bleed over into this series. What the teams do against one another in London will not affect how they each play when they return home.
If a baseball season is like a prestige TV series, this series is a bottle episode. You know the ones. A subset of the cast (usually via some highly unusual enforced isolation) face a set of problems, dangers, or questions that don't bear much on the bigger arc of the season to which the episode belongs. It might tie in, and a good one usually involves some character development, but it's not really moving the big story forward.
In Hollywood, bottle episodes are necessary evils. They're byproducts of the inevitable crunches on the budget and the calendar that come from the heavy lift of putting together the best possible show every week. Until the last few years, MLB hasn't had an equivalent to that experience--at least since the days when teams would squeeze exhibitions against interleague opponents or their Triple-A affiliate into empty days on the schedule. As they try to globalize their product, though, the league has created the same feeling.
Viewing this series through that lens brings some clarity to things, too. Keeping each game in perspective--caring enough about it not to let games slide by and slip away, but not so much that it makes giving proportional attention to the games before and after it--is the eternal challenge of being either a fan or a part of a baseball team. To do that with these games, don't stress overmuch about their final scores. Just look for character development, and for the other redeeming quality of any good bottle episode: reminders of what makes you like the show the rest of the time.