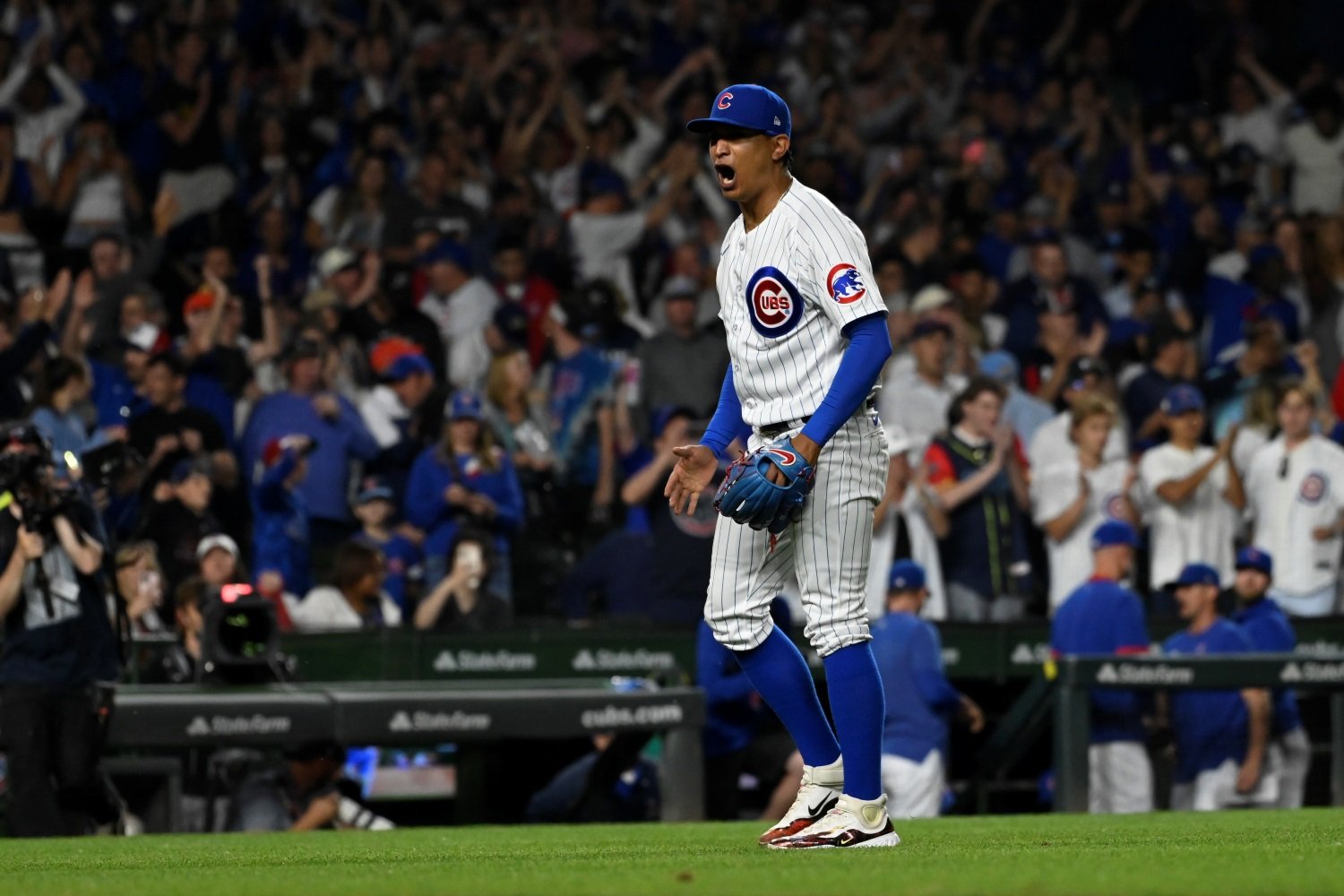 Image courtesy of © Matt Marton-USA TODAY Sports
It feels as though it took forever for Adbert Alzolay to matriculate from top prospect status to established big-leaguer. Inconsistency and injury conspired with the COVID pandemic to keep Alzolay in limbo until near the end of 2022. After his strong showing in the second half of last season, though, he's asserted himself even more forcefully in 2023, and this version of him feels an awful lot like a relief ace with staying power.
Friday night was the third straight game in which David Ross called upon Alzolay, late in close contests. Unlike in those previous two outings, though, Alzolay took the mound this time in the middle of a very dirty inning. The Padres had runners on first and second with nobody out, and the runner on first would have been the go-ahead tally for San Diego.
Instead, Alzolay got into the kitchen of Xander Bogaerts, inducing a double play. Then he struck out Fernando Tatis, Jr., thwarting the Padres' scoring chance and roaring off the mound with the minatory exuberance that is becoming his signature. He only threw six pitches, but added 0.375 in Win Probability, according to FanGraphs. That was more than the WPA he amassed even in his two-inning save against the Rays earlier this week.
The fit of Alzolay's intensity, swagger, and intelligence to this kind of role has been apparent for two years now, but he got a last shot at starting during the woeful transition period of 2021. That elongated what had already been a painful process of setting him up for success in the majors. From when he first cracked prospect radars in 2017, he's been a known tinkerer--or, considered from a different angle, an unfortunate guinea pig in the Cubs' inconsistent and shifting pitching development system. He had to overcome multiple injuries, but he also had to withstand multiple changes to his repertoire.
Once, he was viewed as a four-seam fastball guy, with a curveball and changeup as his best secondary offerings. That has changed several times since, but now he's firming up his pitch mix--and it's a pretty wild collection of stuff.
Here's how Alzolay deployed his repertoire in 2022.
Note that, functionally, he was going slider-fastball to righties, and fastball-cutter-changeup to lefties. He wasn't confident utilizing his slider against lefties, or his changeup against righties, but he was dependent on each pitch against the other type of opponent. He also didn't seem comfortable throwing the cutter against righties, and heavily favored his four-seamer over his sinker.
Here's what he's doing with his mix in 2023.
It's an oversimplification, but any time you visit a pitcher's Pitch Usage tables on Brooks Baseball, it's a good idea to look for the double red and/or double blue box pairs. Those signify that, be it on the first pitch and with the batter ahead or with the pitcher ahead and with two strikes, a pitcher is finding an understanding of how their pitch mix best works within the context of situation and encounter with a hitter.
Alzolay is doing that, but he's doing more, too. Against righties, he's as likely to throw his sinker as his four-seamer, and nearly as likely to throw his cutter as to throw either. The power of his arsenal puts hitters on the defensive, and withholding his slider until he's ahead and can leverage it best is paying dividends, too. 
Against lefties, note that he's nearly scrapped his changeup. It's not gone, but he only goes to it late in counts, and then only sparingly. Meanwhile, he's gotten comfortable throwing his slider against them. Part of that is that he's tightened the break on that pitch this year a bit, making it harder to see and distinguish for lefties, but another part is that he's emerged from this spring with better feel than he's ever shown in the majors before.
The Cubs' bullpen remains in flux, and Alzolay can't pitch every day. Bringing him in to chase a win from behind on Wednesday afternoon only becomes a more glaring error by Ross in light of the need to use him again Friday night. For now, however, Alzolay looks like a stand-in for the fireman role that belonged to Keegan Thompson for much of last season and the first fortnight of this one. He has the disposition for high-leverage work. He has the sheer arm talent to dominate. Now, finally, he seems to have an arsenal that he, his coaches, and his catchers understand, and one they have a plan to use well. In the short term, he can and should be the team's top relief weapon.