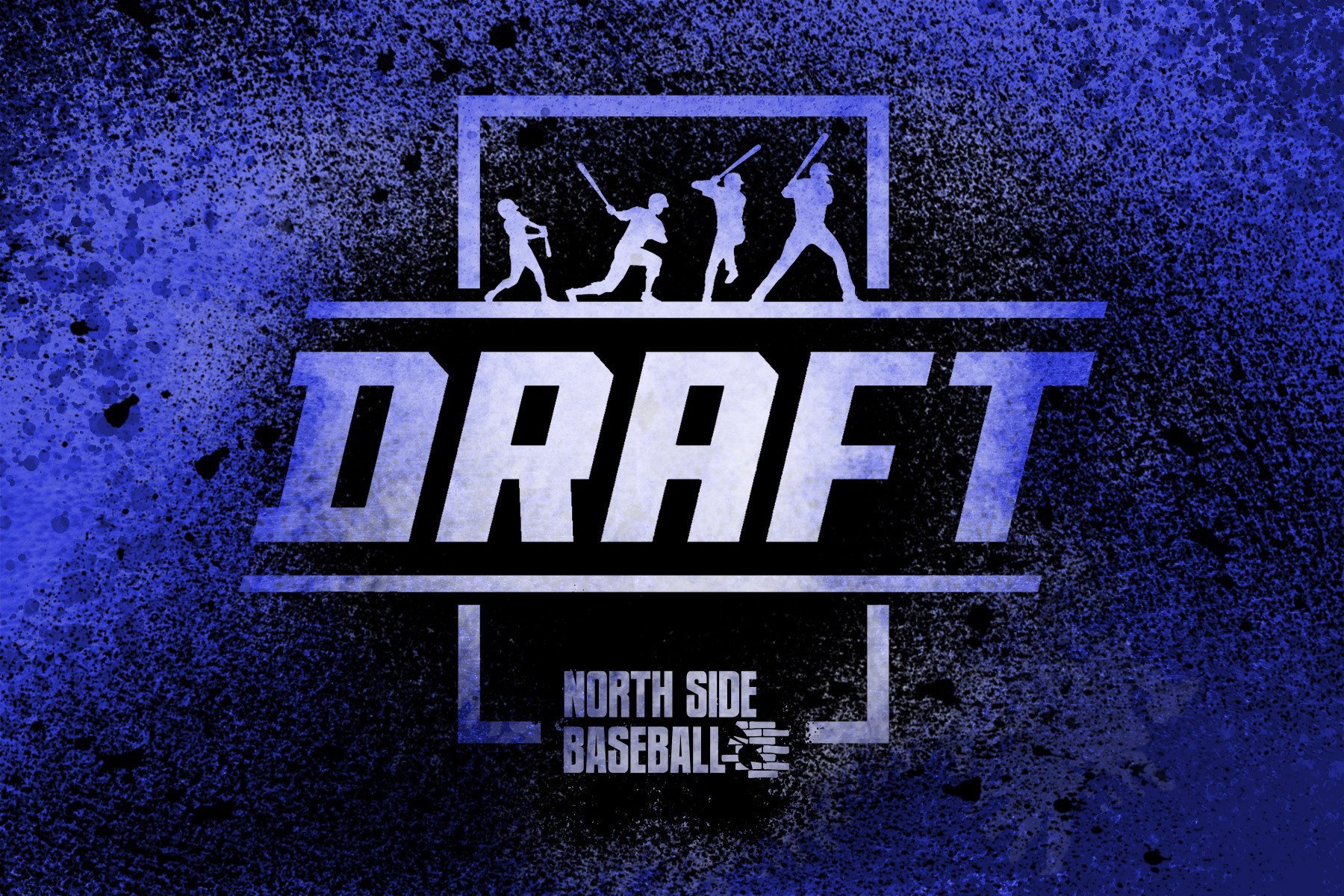 Image courtesy of Brock Beauchamp
Chase Dollander
Position: RHP, Age: 21, School: Tennessee, Height: 6'3, Weight: 195, B/T: R/R, Rank: 7
Dollander was a consensus top three pick for the early part of the season. His fall down the rankings is due as much to the rise and dominance of Paul Skenes as it is to his own uneven performance in 2023. So what does Dollander offer, and what type of emphasis should we place on his 2023 performance?
While Dollander's production and stuff has taken a step back in 2023, he's still an excellent prospect with a diverse, high-quality arsenal of pitches. His fastball sits 94-96 mph (although it's hit 99 mph) and is thrown from a low release in his three-quarters slot. It's not an elite pitch, but serves to set up his breaking pitches exceptionally well. Dollander has a curveball which is above-average and has an excellent chase rate (and a pitch he can land for strikes). His best pitch is probably his slider, a nasty sweeper with a ton of horizontal movement that's death on hitters. He also has a changeup which has a ton of fade and could be another plus pitch for him. The foundation of four pitches, three of which could be plus, is still incredibly exciting.
Two challenges have plagued Dollander in 2023. He's lost some control, walking almost double the amount of hitters than he did in 2022 at the time of writing. Additionally, his slider metrics have ticked back, resulting in him throwing the pitch less, and having to rely more heavily on his fastball. There have been a number of smart baseball folk suggesting Dollander's challenges in 2023 are more mechanical than anything else. There's a front of the rotation arm in there, who's already proved it over the course of the 2022 season.
Hurston Waldrep
Position: RHP, Age: 21, School: Florida, Height: 6'2, Weight: 205, B/T: R/R, Rank: 13
Waldrep has an argument for the best series of secondary pitches in the entire draft. Originally a relief pitcher for Southern Miss, he transferred to Florida after breaking out as a starter in 2022, amassing 140 strikeouts in just over 90 innings of work. 
His pitching arsenal is led by a fastball that sits 95-97 mph and has good carry to it, which helps it play up in the zone. The command of the fastball has been inconsistent and he's been made to throw it far too much for the Gators. Waldrep has a great sweeping slider, which is a 70-grade pitch and a whiff machine already. That's paired with a curveball that has more 12-6 action to it. Finally, he throws a devastating split-change that he's been able to land for strikes at the bottom of the zone and has a whiff rate north of 60%. 
Waldrep's control has been shaky (42 walks in 72.2 innings at the time of writing in 2023). He has a drop and drive approach on the mound and great arm speed but a noisy delivery. He might be the best argument there is for ignoring performance outcomes in college baseball. He has one of the most complete repertoires of any starter in the draft and a chance for three secondary pitches that are at least plus. I think he has the second most upside of a pitcher in the draft outside of Skenes.
Noble Meyer
Position: RHP, Age: 18, School: Jesuit HS, OR, Height: 6'5, Weight: 200, B/T: R/R, Rank: 14
Meyer has established himself as the top prep arm in the 2023 draft. Hailing from Jesuit High School in Oregon, the same one that recently produced Mick Abel, Meyer has big projectability that will have organizations excited about what his future holds.
Meyer broke out in the summer of 2022 on the showcase circuit, featuring a fastball that sat 95-97 mph, thrown from a slightly deceptive slot that gives hitters fits. He's been up to triple digits with the pitch this year in shorter starts. He pairs it with a great slider that is generating a ton of swing and miss that he has impressive command over for a prep arm. Meyer also has a changeup that is more of a work in progress. His pitching motion is athletic and repeatable. There's still a ton of projectability left for Meyer as he fills out more and adds strength. He has a great starter profile and teams with a track record of developing high school pitching should be incredibly excited about Meyer's long term upside.
Rhett Lowder
Position: RHP, Age: 21, School: Wake Forest, Height: 6'2, Weight: 200, B/T: R/R, Rank: 15 
Lowder qualifies as the highest-floor, lowest-ceiling member of the four top college pitchers available in July. There's still plenty to like about Lowder's profile however and he shined at Wake Forest in 2023, one of the college programs most noted for an analytical approach to player development.
Lowder has 3 pitches he uses regularly. His fastball is a sinker, typically thrown in the 92-95 mph range, although he has reached back for 97 mph. He gets a ton of ground balls with it. He's also thrown a more typical four seam fastball at the top of the zone to get hitters a different look. For secondary pitches he throws a slider, with more downward break than sweep. His best pitch is a changeup which has a ton of fade and is one of the better examples in the whole class. Lowder caps his profile off with good control and command of all of his pitches. In 2023 he walked just 17 in around 90 innings of work with 108 strikeouts at the time of writing. Lowder has a polished, middle of the rotation profile and is likely open to an analytically minded approach.
Thomas White
Position: LHP, Age: 18, School: Phillips Academy, MA, Height: 6'5, Weight: 210, B/T: L/L, Rank: 24 
White is the one name to make the list who appears a little down the consensus board. There's a real lack of quality left-handed pitching options in the 2023 draft, with the distinct possibility that a left-handed college pitcher won't be taken in the first round for the first time in over 30 years. On the prep side, White is the best available.
White has been on the prospect map forever. He has a tall but wiry frame at present and will likely have a jump in velocity as he adds more weight. His fastball sits 93-95 mph currently, thrown from a low angle, combined with great extension, making it very tough for hitters to pick up. White has experimented with both a slider and curveball, often mixing the two. The curveball is already an above average pitch and his ability to spin the baseball suggests White should be able to develop at least one of those into a really effective offering. White has also shown propensity for a changeup, although he's used it less than his breaking pitches and it's average at the moment. White is more of a 'projection pick' that a 'current talent' pick, but he has all the ingredients to develop into a really effective starting pitcher. He's currently committed to Vanderbilt.
Which of the players profiled do you like best as a fit for your team? Is there anyone you've read about or watched who you think is missing? Draft speculation is the best speculation, so join the discussion in the comments.
1