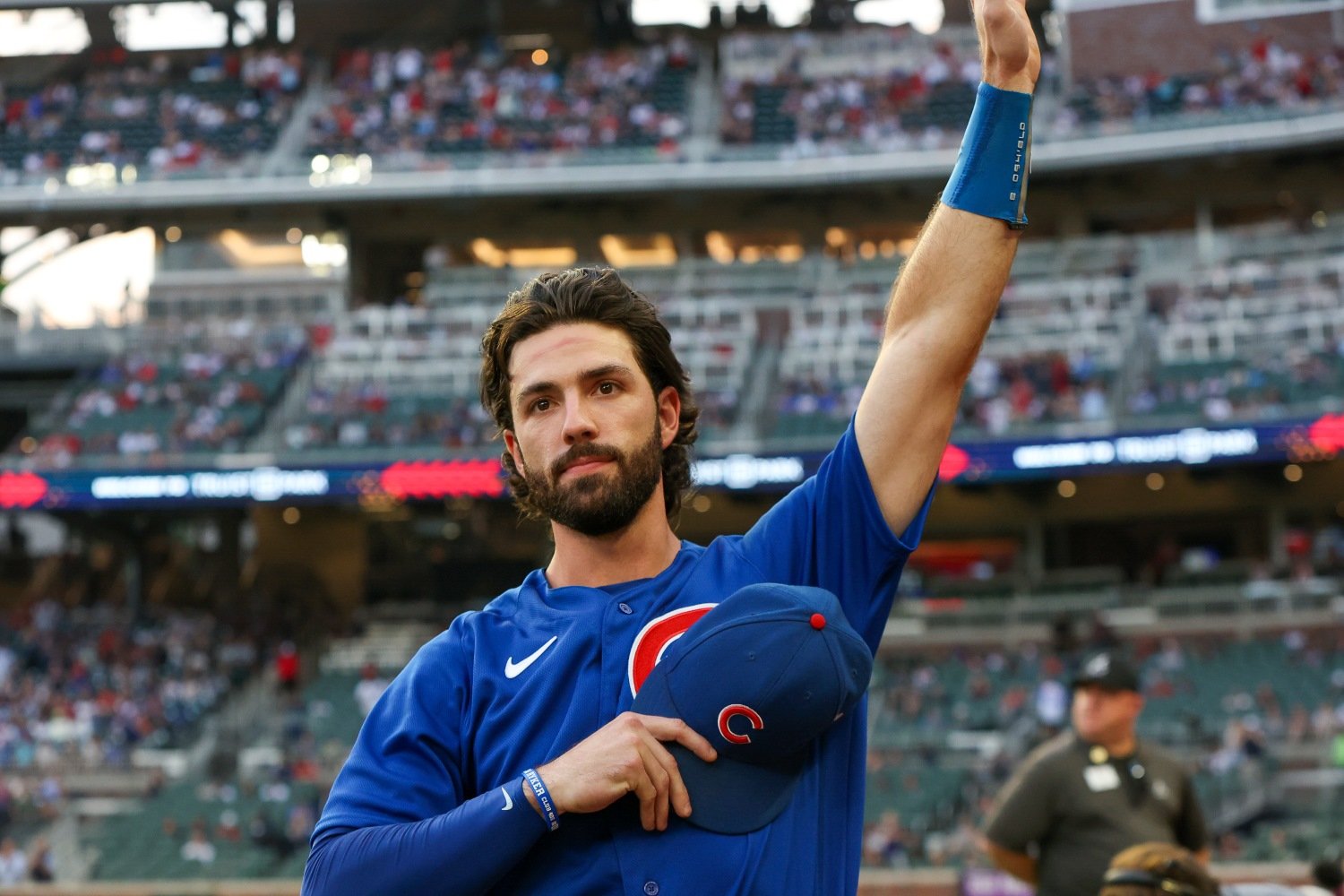 Image courtesy of © Brett Davis-USA TODAY Sports
The Gold Gloves are overpoweringly lame. They're a worthless farce, made only slightly more preposterous by the fact that the league now foists fake "finalist" discourse on us each fall in conjunction with them. Rafael Palmeiro, famously, won a Gold Glove at first base in a year in which he primarily played designated hitter, but the more scathing and serious indictment of the awards as a whole is the fact that that's not the worst one ever handed out.
An award worth your attention in the field of sports is one voted on by unbiased subject matter experts with incentive to take that voting seriously. That's why, for instance, the MVP and Cy Young Award are voted on by two writers in each of the 15 cities represented by the league of which they're selecting the honoree. Are beat writers always the best possible arbiters and interpreters of the game? Of course not. Yet, they all have to know at least one team inside and out; pay close attention to the rest of the circuit; take a relatively dispassionate approach; and stand behind their vote.
The Gold Gloves work nothing like that. They're partially driven by a statistical amalgam, but the bulk of the outcome depends on voting by coaches throughout the league. That's a terrible process. Coaches are unavoidably biased. They have every reason to focus on their own players, to the exclusion of close study of the rest of the league. Even to whatever extent they do perform that close outside study, it has to center on tendencies their team can exploit--not on evaluation, which should be the backbone of award voting.
Sports Info Solutions's Fielding Bible Awards step into the gap left by the lousy construction of the Gold Glove process, and they might be even more robust than the MVP or Cy Young processes are. At each position, 15 different experts submit a 10-player ballot. Established in the 21st century, the Fielding Bibles dispense with the 20th-century conceit of separate leagues, and only one award is handed out per position.
These are people who know their ballots will be published. They're people with explicit commitments to attune themselves to the entire league, and with avowed affection for both an analytical approach to this kind of evaluation and the craft of fielding itself. They're better, more credible voters than the ones who give us the Gold Gloves. We also don't have to stomach a catchpenny two-phase rollout for them, where we all pretend it matters who the "finalists" are for the awards. The Gold Gloves don't actually have finalists. That would imply that there was a second round of voting, including only the three highest vote-getters from the first round. Nor, once the dust settles, will anyone care who finished second or third in the voting, so telling us in advance of the actual award announcements who the top three finishers were is just factious pot-stirring.
Sorry; that's a lot of preamble. I'm just very passionate in my belief that everyone--every single baseball fan--should stop caring about the Gold Gloves and start caring more about the Fielding Bible Awards. If you're a Cubs fan (and I bet you are, because you're reading this), there's good news there: Dansby Swanson just won the Fielding Bible Award at shortstop for 2023. In fact, he was the only unanimous award winner this year. Everyone in the voter pool made Swanson their top choice.
The older I get, the less I care about individual awards, except in cases where they might define a player's career or legacy in an important way. The FBAs aren't yet taken seriously enough that they can do that at all, so I don't mean to exhort anyone to get overly enthused about this win. Still, it's a nice bit of validation for Swanson. It's the first time he's taken home this award, though he does have fifth-, fourth-, and second-place finishes in past years. At age 29, Swanson was the best defender at a position that leans extremely young in the modern game. Only five of the 20 guys who played at least 1,000 innings at shortstop this year were 30 or older--most of them exactly 30, and some of those due to lose their job or move to a less demanding spot next year. 
It was disappointing to see Swanson falter in the field, just as he did at the plate, during the final month of this season. Even so, over the broad sweep of the season, his glovework as the anchor of a strong infield was a joy to witness. Cubs fans have been, if anything, spoiled in recent years. Javier Baez won a Fielding Bible Award at shortstop in the cursed 2020 pandemic season, and won three straight Multi-Position FBAs from 2016-18. Addison Russell didn't ever win the award, but he was as good a defensive middle infielder as anyone in baseball in 2015 and 2016. Nico Hoerner was a revelation in 2022 and got even better after moving to his more natural position this year.
Still, Swanson was qualitatively different than those guys. He made some dazzling plays, but the arresting thing about him was the way he turned the almost dazzling into the almost mundane. He didn't have the extraordinary smoothness and quickness of Russell, the cannon arm of Baez, or the churning explosiveness of Hoerner. Instead, he was relentlessly accurate. That's not a word we often use to describe brilliant fielding, but that's what Swanson seems to do best.
It seems as though, on every ball hit toward the left side, Swanson has perfect footwork. He fields the ball cleanly, not only scooping the ball but getting it on the hop he wants, in the pocket of his glove. His arm is a bit below-average, but he makes up for it by having an exceptionally accurate internal clock. Whether that means taking a crow hop to get behind the ball on something hit hard, or releasing it almost instantaneously when there's no time for anything else, Swanson uses time well out there. He's also accurate in the traditional way, in that the ball always seems to hit the first baseman without demanding an ungainly stretch or scoop.
The fact that he won this year's version of the most prestigious award for shortstops doesn't imply that Swanson is immune to aging. It's unlikely that he'll be as good next year, in that regard, so the Cubs need to give him more proactive rest, and then hope that he's a better hitter in the clutch and a fresher fielder in the late stages of the season, to offset that decline. For today, though, it's ok to take time to be excited and appreciative of the way the Cubs' biggest free-agent signee in almost a decade paid back that expression of faith in the first year of his deal.