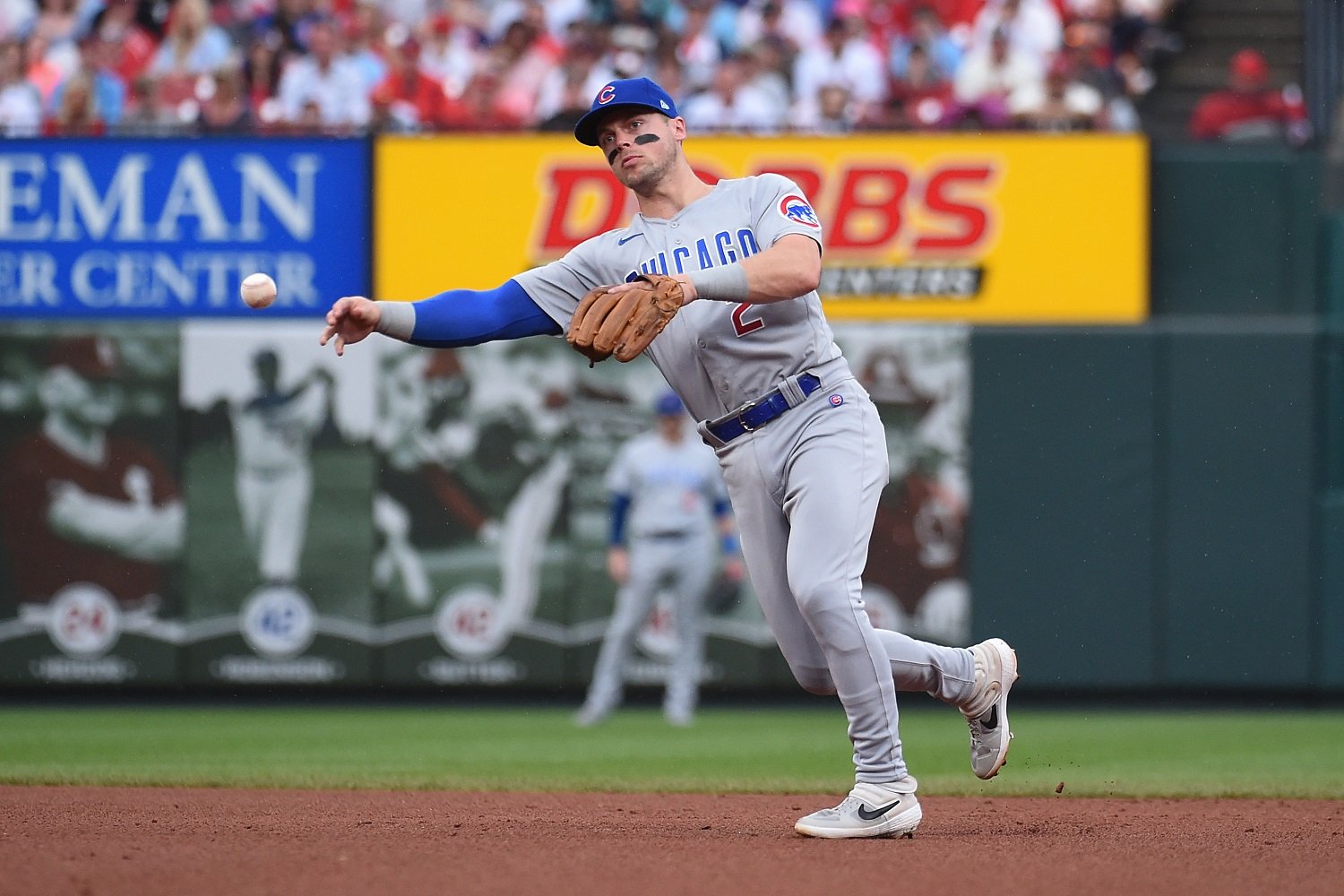 Image courtesy of Joe Puetz-USA TODAY Sports
The 2023 season will be Nico Hoerner's fifth season in the big leagues. He won't turn 26 for about six weeks. However, he just guaranteed financial security for him and his family for a lifetime. 
In mid-January, Hoerner and the Cubs agreed to a $2.525 million contract to avoid arbitration. However, since that point, the sides didn't give up on an extension. On the cusp of the 2023 Opening Day, the two sides have reached an agreement that will pay $35 million over the three-year extension that will start in 2024. He will make about $15 million between 2024 and 2025, and in 2026, he will get approximately $20 million to hold off on free agency for one more year. 
Without a future extension, he would still become a free agent after the 2026 season when he is just 29 years old. 
Nico Hoerner grew up in Oakland and stayed close to home when he spent three years at Stanford University.
2018 was a busy year for Hoerner. As a junior, he hit .345/.392/.496 (.887) with 17 doubles, six triples, and two homers over 57 games. He also stole 15 bases. That summer, the Cubs made him their first-round pick (24th overall). He played for three Cubs' affiliates that summer and ended the year by playing 21 games, and hitting .337, over 21 games in the Arizona Fall League.
In 2019, he played 70 games for Double-A. However, in September, he was called up to the Cubs and played in 20 games and hit .282. In the pandemic-shortened 2020 season, he played in 48 of 60 games. he hit just .222 with just four doubles and no other extra base hits. In 2021, he played in just 44 big-league games. He hurt his hamstring in late May. He returned to the lineup in July but soon after that, he strained his oblique. After a couple of setbacks, he returned to the Cubs and played a handful of games at the conclusion of the season. That said, in his 44 games, he hit .302/.382/.369 with 10 doubles. 
Last year, things came together for Hoerner. In 135 games, he hit .281/.327/.410 (.737) with 22 doubles, five triples, and 10 home runs. he also stole 20 bases in 22 attempts. 
It is on defense where Hoerner can really stand out. He's got good range. He makes the plays that he gets to. He's got a strong arm. In fact, in 2022, all 128 of his starts were at shortstop. However, with the signing of Dansby Swanson for the next seven years, Hoerner is making the move back to second base, a position he had played quite a bit before 2022. The move allows Swanson and Hoerner to grow together and get comfortable with each other for at least the next four seasons. 
We are certain to dive deeper into this signing in coming days, but what are your initial thoughts on the news? Leave a COMMENT below. 
1