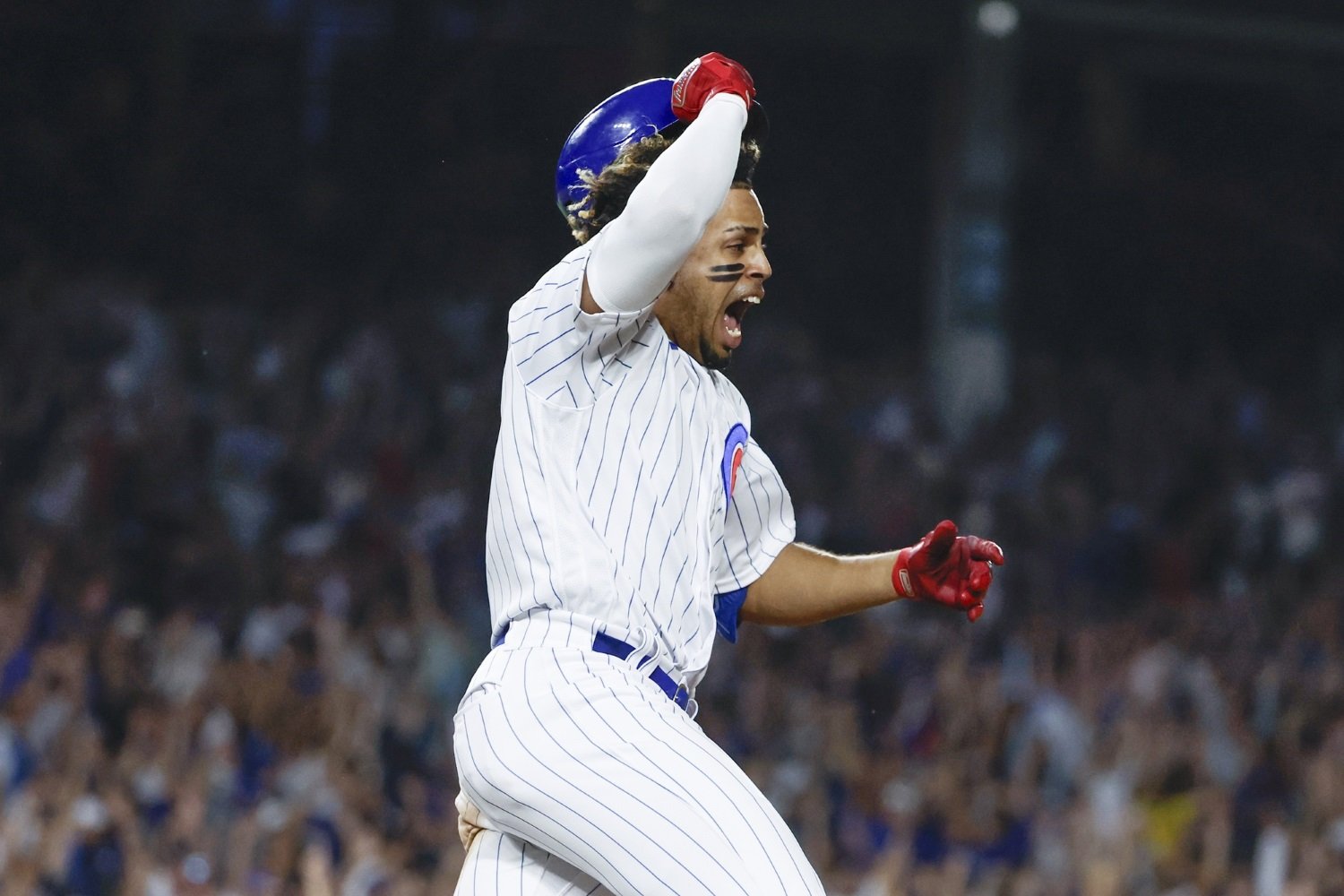 Image courtesy of © Kamil Krzaczynski-USA TODAY Sports
At this stage of Christopher Morel's career, it's still hard to tell what kind of long-term role would best suit him. He hasn't found a defensive position at which he's truly good, and the one at which he comes closest to meeting that standard (second base) is filled for the Cubs through at least 2026. The electricity of his bat and his personality, though, make it even harder to imagine this team without him than it is to imagine him in any particular spot.
Morel was in the middle of a prolonged slump when he stepped into the batter's box in the ninth inning Wednesday night. He's prone to those, and when they happen, they're especially ugly, because he strikes out at such a high rate even when things are going well. However, he's now delivered the game-winning extra-base hit in the team's final at-bat twice in the last four games, at a time when he's otherwise cold. At other times, when he's hot, his bat can carry the team almost on its own. He's now hitting .260/.327/.516, and for his career, he's hit 35 home runs and 72 total extra-base hits in 738 plate appearances. 
Morel's pivotal walkoff homer came at a moment when it was starting to be tempting to sketch out lineups that exclude him down the stretch--wherein Mike Tauchman is pushed to designated hitter by the arrival of Pete Crow-Armstrong and the reemergence of Seiya Suzuki. Every time that temptation even begins to burgeon, though, Morel seems to do something to dispel and discredit it. Morel commands such love and enthusiasm from his teammates, too, that it's hard to justify demoting him into what would be a vanishingly small role.
This winter, the Cubs will have to send Morel to Hot Corner University. Maybe he'll never be a credible third baseman in MLB, but if there remains a chance of that, the team needs to maximize it. In the meantime, the rest of the way, Morel has to be the regular DH, pending any injury that might open up second base. David Ross can tactically shield him from bad matchups, especially if and when the Cubs add another solid bat to the mix come September, but the lineup is incomplete without Morel. He has the power they need--the dimension their offense otherwise lacks. That he's also as upbeat and energetic a player as anyone in the clubhouse is just a neat bonus. 
Whether the Cubs can carry the momentum of Morel's massive hit into their weekend series against the Royals remains to be seen. With another day off Thursday, though, fans can spend today just being grateful. Had the Cubs been swept by the wimpy White Sox, they'd still be 3.5 games behind the Brewers, and the frustration level would be sky-high. Instead, and in defiance of those who might have wondered if the team could sustain the run that brought them this far in the face of some ineffective starting pitchers and some injuries to others, the team pulled a game closer to the division lead and proved that they have some serious spunk.