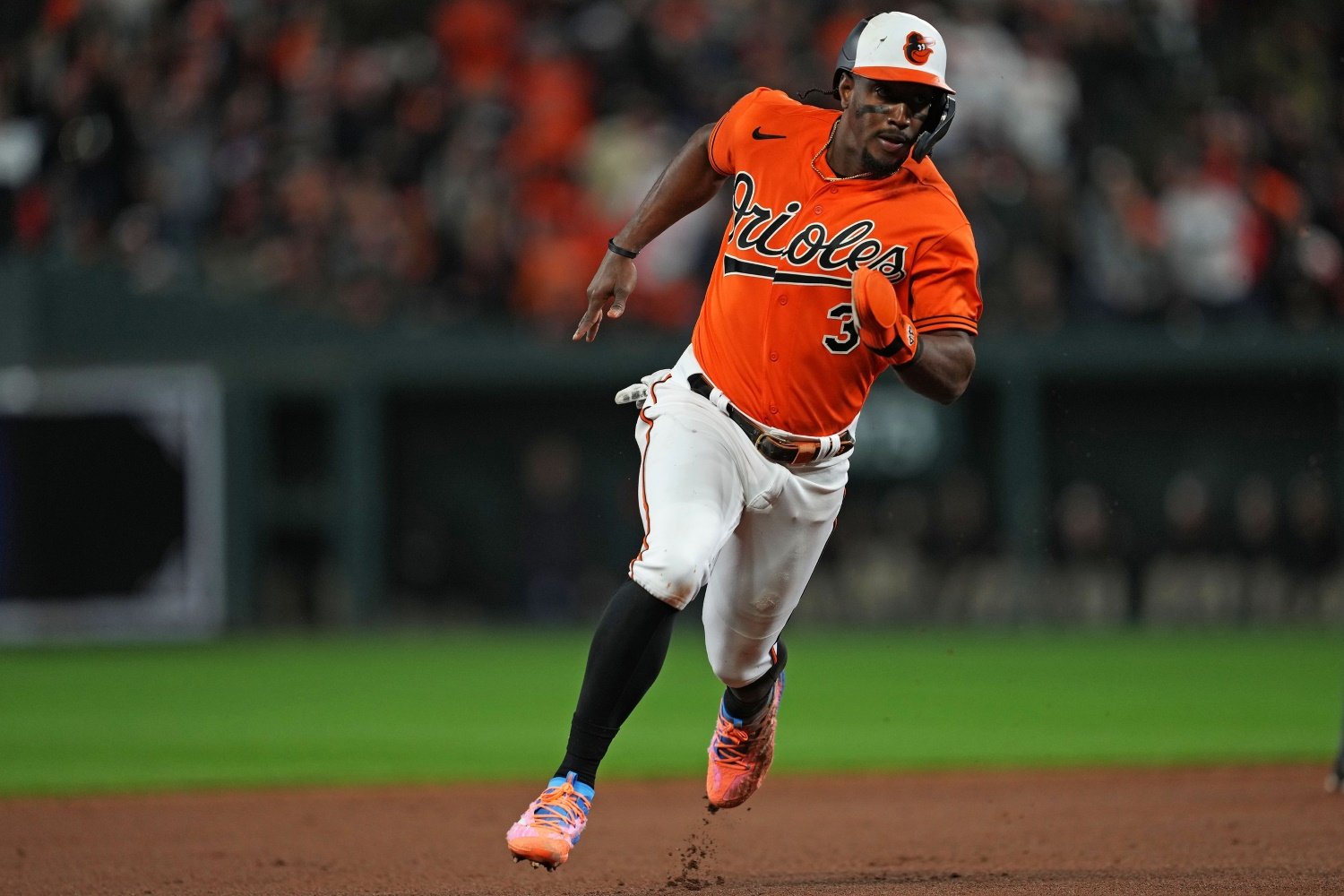 Image courtesy of © Mitch Stringer-USA TODAY Sports
A list of players who might be non-tendered is, inherently, full of guys with obvious and important flaws. After all, to be non-tendered is to have a team proactively elect to cut ties with you, even though they hold the right to keep you for less than the market price. Occasionally, a player becomes available through these means mostly because of the inflexibility of the arbitration system. Cody Bellinger was non-tendered last winter, because the Dodgers would have had to pay him roughly $20 million had they kept him. Those cases are rare, though, and there's no one like Bellinger on this year's version of the MLBTR list.
Still, this is one of those times when one team's trash can easily become another's treasure. Many players get non-tendered because their projected arbitration salary doesn't fit with the role they would fill on that club, or with the club's budgetary constraints, rather than because they have nothing at all to contribute. To wit: Jorge Mateo of the Orioles is included.
According to MLBTR, Mateo is in line to make just under $3 million in 2024. At that price, he's unlikely to stick around in Baltimore, where middle infielders suffuse the roster and they have plenty of other needs to which to allocate that money. Mateo's performance this past season put him in this position, as he hit just .217/.267/.340. That's his second year in a row with that hideous OBP in the middle of his slash line, which puts a hard ceiling on his value. He needs to be strictly a bench player for a serious contender.
Yet, his batted-ball data points toward some regression (the good kind) for Mateo going forward. He's not a good hitter, but nor is he as bad as he looked this year. He chased outside the zone less often and made contact within it more often than ever in 2023, and he's capable of putting a charge into the ball now and then. Certainly, his gap power from the right side would play much better in Wrigley Field than at Camden Yards, where the recent changes to the dimensions in left field just kill hitters without elite power when they hit the ball in that direction.
We've buried the lede here, though. Mateo isn't primarily useful for his bat, but for his glove and his legs. The winner of the 2022 Fielding Bible Award at shortstop, he was above-average there again this season, even as the team phased him out as the starter at the position. He has elite speed, which also makes him a passable center fielder. Coming off the bench, he might have his greatest value on the bases. Since the start of 2022, he's stolen 67 bases in 81 tries. Despite having his playing time slashed this year, he stole just three fewer bases than the year before (32, versus 35) and improved his success rate under the new rules. 
If any team can afford not to worry about middle infield defense, it's the Cubs. Dansby Swanson just became the successor to Mateo as the Fielding Bible Award winner at shortstop, and Nico Hoerner was a competent shortstop the year before that. He could slide over to short in case of an injury to Swanson. That's what they did last year, and backfilling second base with Christopher Morel didn't ding either the offense or the defense in an undue manner.
On the other hand, let's look ahead to 2024 and consider how the team is likely to change. For one thing, Morel's name is hot on the hot stove, already. If he's not part of a blockbuster Juan Soto package, he could still be the headliner in a trade for a less dazzling but equally important player, like a controllable starting pitcher. If he does stay on the roster, it's likely to be because the team sees him as a viable third baseman and intends to try him as the regular at that spot. Either way, he's likely to be less available to slide to the keystone in moments of need in 2024. For that matter, Hoerner doesn't have a spotless health track record. There's no guarantee that he and Swanson wouldn't both be hurt at the same time.
More importantly, Mateo's defensive utility isn't confined to short. While he's not a polished center fielder, he'd be able to make up for any mistakes with his speed in the small center fields of the NL Central's home parks, including Wrigley. For all the certainty Chicago has on the middle infield, center field is not nearly as confidence-inspiring. Barring injury, we know who will play the most innings in center for the 2024 Cubs: Pete Crow-Armstrong. What we don't know, and won't be able to ascertain until at least mid-March, is whether Crow-Armstrong is ready for the big leagues; how much he can be counted on even at the bottom of the order; or how long he might need to spend in Iowa to complete his development. 
As a stopgap for Crow-Armstrong and a platoon partner to both Mike Tauchman and Crow-Armstrong, Mateo could be a highly valuable piece at the edge of the roster. All of this depends on his offense bouncing back a bit, but he doesn't need to be a star. When he started, he'd bat eighth or ninth. He just needs to acquit himself at bat and excel in the field.
Again, the speed is the main attraction here. The Cubs were eighth in MLB in steals last year, but as one of the older offenses in the league, they're in instant danger of backsliding in that department in 2024. They can't afford that. The new rules had a massive effect, and the future of offense in MLB is more speed-oriented than we could have predicted even a year or two ago. Having Mateo, even if he's confined to leveraged pinch-running appearances at times and doesn't contribute a high volume of steals, would make the offense more dynamic.
As is true whenever a player is in danger of being non-tendered, the acquisition cost would be minimal here. It would have to be, in order for the deal to make sense, since Mateo isn't likely to crack the starting lineup. Still, it could be the kind of move that gives the front office greater flexibility on other, much larger moves, and it could give David Ross more interesting options in managing close games next year. 
What do you think? Is Mateo a good fit for the Cubs? Is speed part of your thought process as you look ahead to the 2024 team? Let's discuss.