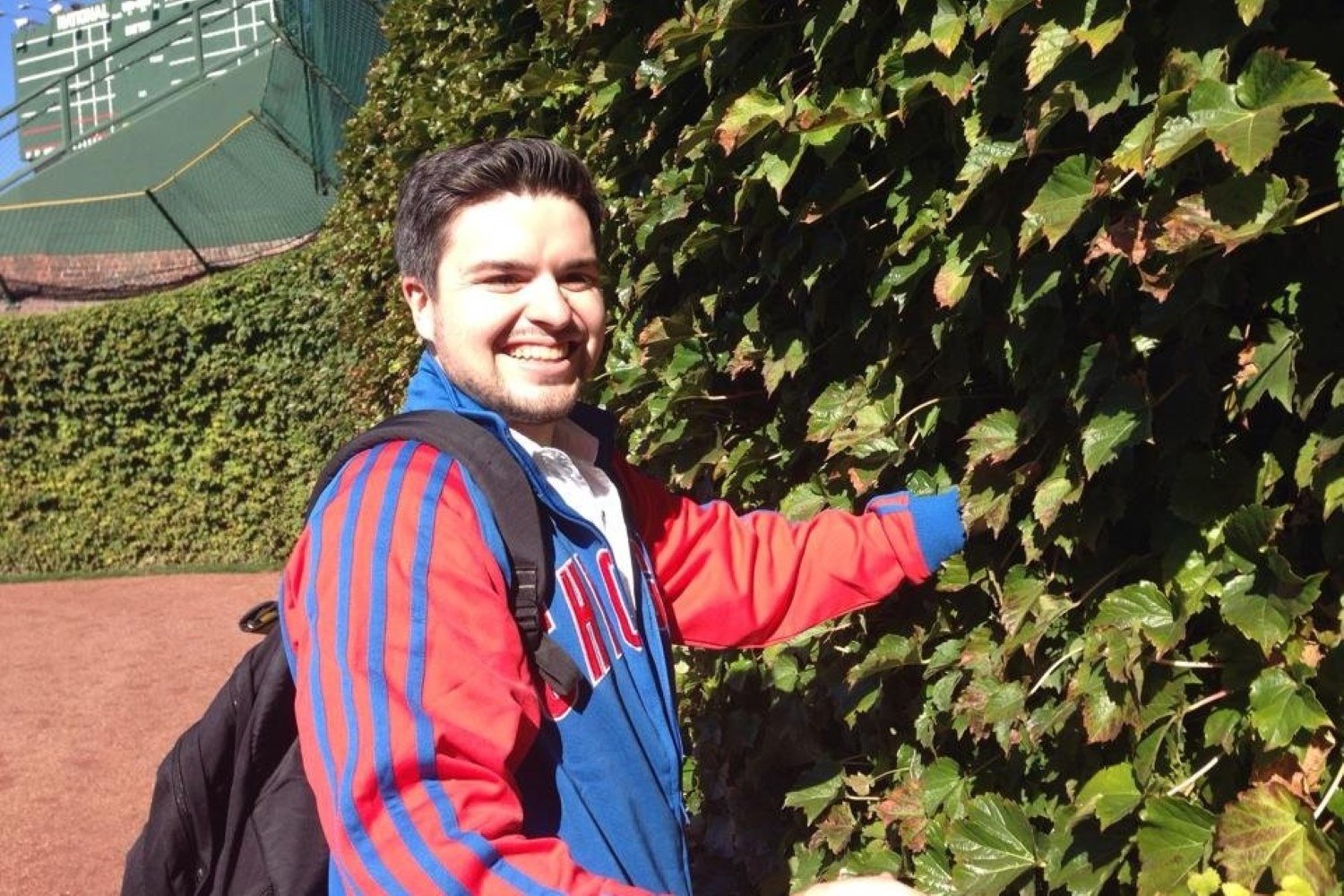 Image courtesy of Jeff Ragauskis
In 2019, I ended my time as a Chicago Cubs season ticket holder. It was an extremely difficult decision, as my love of the Cubs is great. I started in the middle, though. Let me catch you up on my history. I became a Cubs fan the same way a lot of folks do: family. I am a from-the-cradle Cub fan who grew up in the south suburbs of Chicago. My grandmother introduced me to the game on WGN. The church of baseball quickly had another devoted disciple. 
As the years passed, my fandom continued to grow. Growing up, Cubs tickets were not something to which I had regular access. Historically, Cub tickets have been one of the more expensive fan experiences. I was lucky to get tickets here and there through relatives' work connections, family friends, and random church raffles. Each time I attended Wrigley Field, I did the exact same thing:
Sit in my chair as soon as I got there

Not move for the entire game
Wrigley became a magical place to me, and its power only grew. I adored the ivy-covered brick walls, the historic manual scoreboard, and the marquee above the entrance. Around the age of 10, I put my name on the season ticket holder list. At that time, the list stretched so long that the estimated time to reach the top of it was 15-plus years. I figured (it was shaky math) I would be in a position to afford the tickets on my own by the time I was called. 
In 2012, I got the call. I remember my cell phone ringing and picking it up in my cubicle at my insurance job. Immediately, nothing else mattered. I needed to figure out how to afford these tickets. The Cubs put their best foot forward and took me on a tour of Wrigley. The inaccessible portions of the field became TOUCHABLE for me in an afternoon. I remember touching the ivy that day. I will never forget what it felt like. My wife likes to brag that I told our tour guide Joe Girardi did not select the Cubs job the moment the news broke. Our tour guide got replaced with someone else after the news so he could attend a meeting. 
I figured I could attend games with promotions I adored, and sell the remaining tickets to fans to maintain going at my cost. I had done my research and felt the Theo Epstein hiring would raise the market value of my seats as he began to reshape the organization. I started in Section 220, Row 17. At that time, it was centered behind home plate, under the overhang. I had two seats. Perfect. 
To help afford the tickets, which cost about $6,000 each season, I enlisted a few partners. Finding partners was a struggle, as my baseball friends were mainly diehard Sox fans. After the 2012, 2013, and 2014 seasons, it became even more difficult to keep partners. In those seasons, I would have had to attach a $20 bill to my seats to get people to take them. 
In 2015, everything changed. The next year made things even better. I don't think I need to explain why. If I do, you are on the wrong website. 
I felt everything change after that. Winning became normal, but the fandom did not. We didn't know what to do with the attention and the success. It somehow began to feel like we were underachieving. Offseason budgets got tightened. The roster stagnated. The front office was forced to use prospect capital to address deficiencies. 
On top of the pure baseball issues, the ticket prices continued to jump at a 5-7% clip. In 2016, I became a dad. In 2018, we welcomed a second kid. My wife gave me a Bryce Harper ultimatum. I agreed with this plan. 
It broke my heart. I felt this financial connection to a team I loved. The tickets were a badge of honor that I wore proudly. However, it no longer made financial sense in my situation to continue. I put my name back on the list with the hope of my situation changing, eventually. 
Like many fans to whom I have talked, I have struggled with the team's direction and the lack of a competitive roster. As much as it hurt at the time, the slow unstacking of the 2016 cornerstones helped force the team into a new era. Jed Hoyer used his assets to rebuild a struggling farm system and re-tool a struggling player development department. This season wasn't what I wanted, but the investment into the roster (coupled with the development of the farm system) made it feel like a meaningful step forward. 
In September, I got the call again. I felt that same momentum in 2012 that I do now. I felt I was ready to be involved as a STH again, like a consumer addicted to a single company's product. I have looked at salary commitments, competitive-balance tax thresholds, free-agent markets, and prospect rankings. I am in on the Cubs being able to flex financial might, along with maintaining a farm system with major league-caliber contributors. 
The 2024 campaign, therefore, will mark my return as a STH. Now, I expect the Cubs to prove to me that I have invested my money wisely. 
What are your thoughts on my journey? Do you have a similar story?
Next week, look for part two of this new series, "Candid From the Confines," where I discuss this year's season ticket holder perks, pricing, and the location of my new seats.