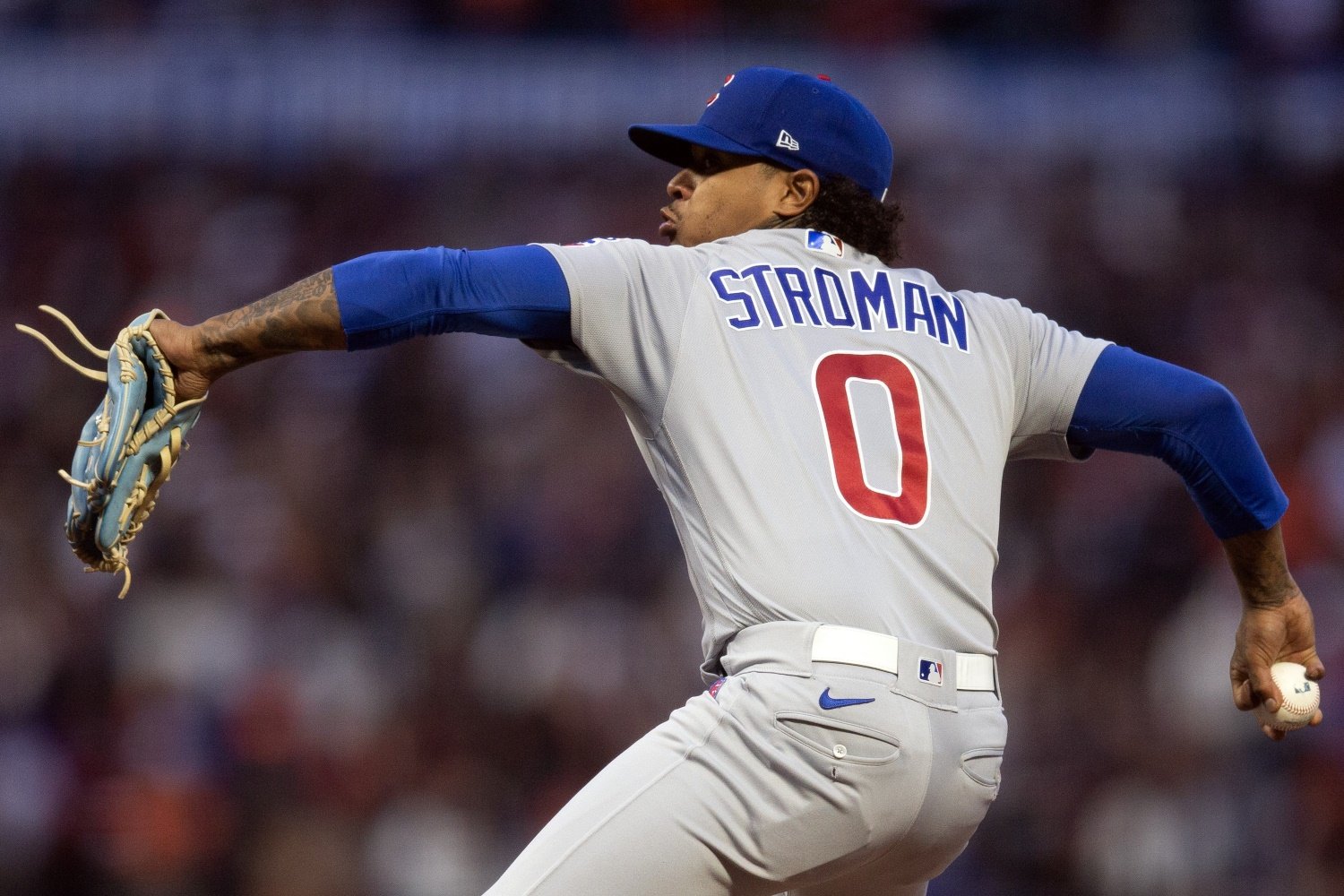 Image courtesy of © D. Ross Cameron-USA TODAY Sports
By now, it's clear to everyone that Marcus Stroman is not a typical modern frontline starter. Mostly, he just doesn't miss bats the way most such pitchers do. He lacks elite velocity, and the only pitch with which he gets whiffs with any regularity is his slider--but even that doesn't generate those at the same rate as other top-end sliders.
Because of that, when he has anything less than his very best stuff, Stroman is in some peril of having a blowup start. He had a few such outings last year, which marred an otherwise fine season for him. This season, though, he has a degree of touch, feel, and willingness to adapt that few pitchers show, and that was missing for much of last year.
In his previous start on this road trip, against the Padres, Stroman took the unusual and somewhat extreme step of going away from his slider almost entirely. He didn't have command of it, and although he's been extremely dependent upon it against righties this year, he was willing to simply set it aside for one start and find other ways to get outs.
On Friday night, he seemed to have shaky command of almost everything. He issued four walks in a game for the first time all season. Dealing with a heavily left-handed San Francisco lineup, he had to utilize his full pitch mix, and that's always a test of a pitcher's command and poise. Stroman found something that worked for him, though: his split-change. He threw 12 of them, more than he had thrown in any outing since one of his World Baseball Classic appearances in March. The Giants swung at seven of them, whiffing three times. They hit one foul ball and put three in play, all of them weakly hit.
Noticing that his best pitch just wasn't working allowed Stroman to put up a solid start in San Diego. Realizing that his fifth-best pitch was working well allowed him to put up a solid one in San Francisco. That capacity for altering the approach between innings, and sometimes even within them, is how a pitcher like Stroman can be an ace even in the strikeout-happy modern era.
To hear Stroman tell it, much of the credit for that actually goes to his catchers. He says that he never shakes off Yan Gomes or Tucker Barnhart, so one theory here would be that it's really those two who have noticed and adjusted to things within outings. (That might also be a good reminder of the value of having Gomes and Barnhart back there, as opposed to Willson Contreras.) It's not really that simple, though. A catcher's call is not theirs alone, and doesn't spring from their brain to their fingertips without any previous life. Often, these types of changes happen during conversations between innings. That's where Stroman, the coaches, and the catchers can communicate and retrench, based on what happened in the previous frame. 
Still, there's value in the mindset Stroman articulates when he says that he doesn't shake off his catchers. It's a trust exercise. Between innings, Stroman can tell his batterymate what he feels is working, and what isn't. He can talk to them about how he'd prefer to attack specific hitters, and how he'd like them to set up to receive a particular pitch in a certain count. Those conversations can all happen, and then, when he trots across the foul line, Stroman can entrust himself completely to his catchers. That simplifies things for him on the mound, and adds a level of commitment and synergy to the relationship between pitcher and catcher that can easily be lost when trying to negotiate the same questions from a distance of 60 feet.
This season, then, is partially a testament to Stroman's improved feel, and his greater comfort within the Cubs clubhouse and dugout. It's also partially a testament to Gomes and Barnhart. Whatever the primary driver, though, Stroman is having one of the best seasons of his illustrious career, and whether the Cubs elect to extend him or trade him, the timing could not be better, for anyone involved.