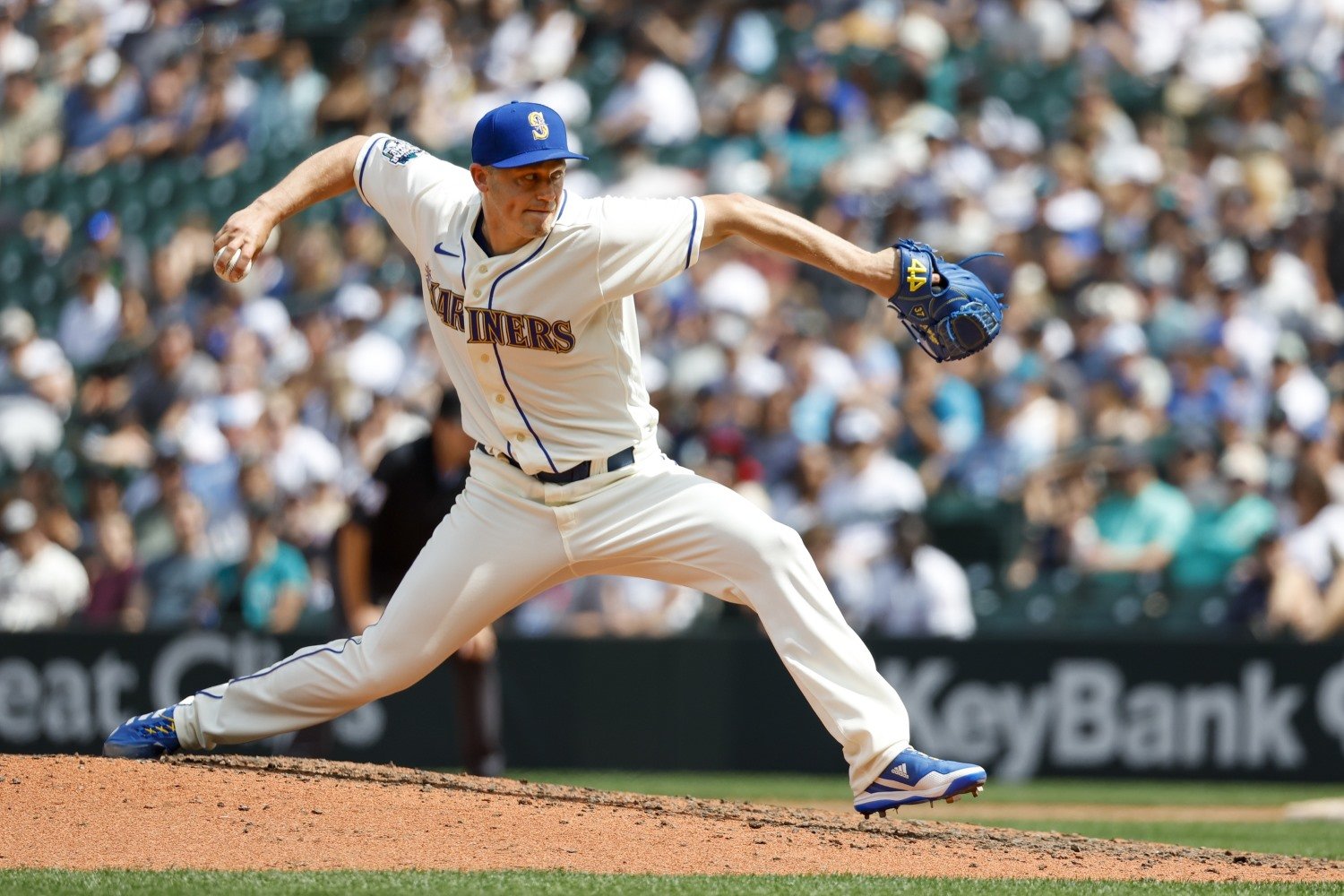 Image courtesy of © Joe Nicholson-USA TODAY Sports
There's no way to give Nico Hoerner, Dansby Swanson, and Mike Tauchman the official save for Friday night's dramatic win over the Cardinals, but they earned it every bit as much as Adbert Alzolay did. While Alzolay has been tremendous and fun to watch this year, he's still learning to navigate and handle the workload of a high-leverage short reliever, and occasionally, that becomes suddenly and painfully clear. The Cardinals hit him hard Friday night, and he was fortunate to escape.
More importantly, though, Alzolay doesn't have much of a supporting cast in the Chicago relief corps right now. Michael Fulmer has been more good than bad, especially in the last month or so, but Julian Merryweather and Mark Leiter Jr. seem to have used up most of the pixie dust that turned them into dominant middle relievers for a couple of months. They still have good nights, but they need to slide down the bullpen chart to find a home where there's margin for error in most of their appearances.
In order for David Ross to do that, Jed Hoyer and Carter Hawkins need to give him better alternatives. With that in mind, here are a few of the right-handed relievers who could be available and who would make a big difference for the Cubs.
Paul Sewald, RHP, Mariners
Late Friday night, Joel Sherman of the New York Post tweeted that two MLB executives think the Mariners are open to trading Sewald. That made some sense, given the reporting from Ken Rosenthal Thursday night about the unusual situation Seattle faced heading into the deadline, and the unusual approach Jerry Dipoto is taking. It's immediately worth following, because Sewald, 33, is a top-notch reliever with a year and a half of club control remaining. He's already saved 21 games with a 2.93 ERA for the M's this year, fanning 60 batters in 43 innings pitched. 
All Sewald has is a four-seamer and a slider, and he only throws 92-93 miles per hour with the heat. Why, then, is he so devastatingly effective? If you've seen him pitch before, you know. If not, here you go.
 From a release point that low and an arm slot that sidearm, his fastball seems to rise and explode like Tom Seaver's. He spins the ball well, utilizes the deception of that warp-speed delivery beautifully, and sets up each of his pitches well using the other. He'd be a big enough acquisition to nudge Alzolay back into a setup role, but if the Cubs prefer, they could also make Sewald the eighth-inning bridge to Alzolay just as easily. This isn't a guy with a reputation and a track record that demand a narrow usage pattern.
Adam Ottavino, RHP, Mets
Like Sewald, only more so, Ottavino is a low-angle righty whose slider is his main weapon, well into his 30s but still finding ways to get outs. Unlike Sewald, he's showing signs of fading this year, which is why he would cost significantly less in trade. He's gotten a ton of ground balls with his sinker-slider attack this season, though, and the foundation of his previous, more dominant self seems to remain intact. He would be a lower-impact addition, but could still deepen the pitching staff nicely. He has a $6.75-million player option for next season, after a $7.75-million salary (plus some reachable incentives) this year, but that shouldn't be prohibitive for the Cubs.
Luis Garcia, RHP, Padres
As with Ottavino, here, the Cubs would be taking in a pitcher having a slightly frustrating, disappointing season. Garcia was supposed to be a high-leverage weapon for the high-powered Padres bullpen, but he's struggled this year. After two straight seasons of posting excellent walk rates, he's issued too many free passes. However, he's a flamethrower whose fastball can still touch 99. His slider is still a whiff machine against right-handed batters, and he still induces a lot of weak contact on the ground. He'd be a terrific fit for the Cubs, and the two-year deal he signed with San Diego before 2022 is dirt cheap. As a pure rental, he's unlikely to cost as much as Sewald, though obviously, he'd be a riskier acquisition, overall.
Any of these three could have a major impact on the Cubs' bullpen, and they're now a team with clear and serious postseason hopes, so the bullpen matters a lot. Without overpaying and overextending himself, Hoyer needs to make some upgrades to that group.