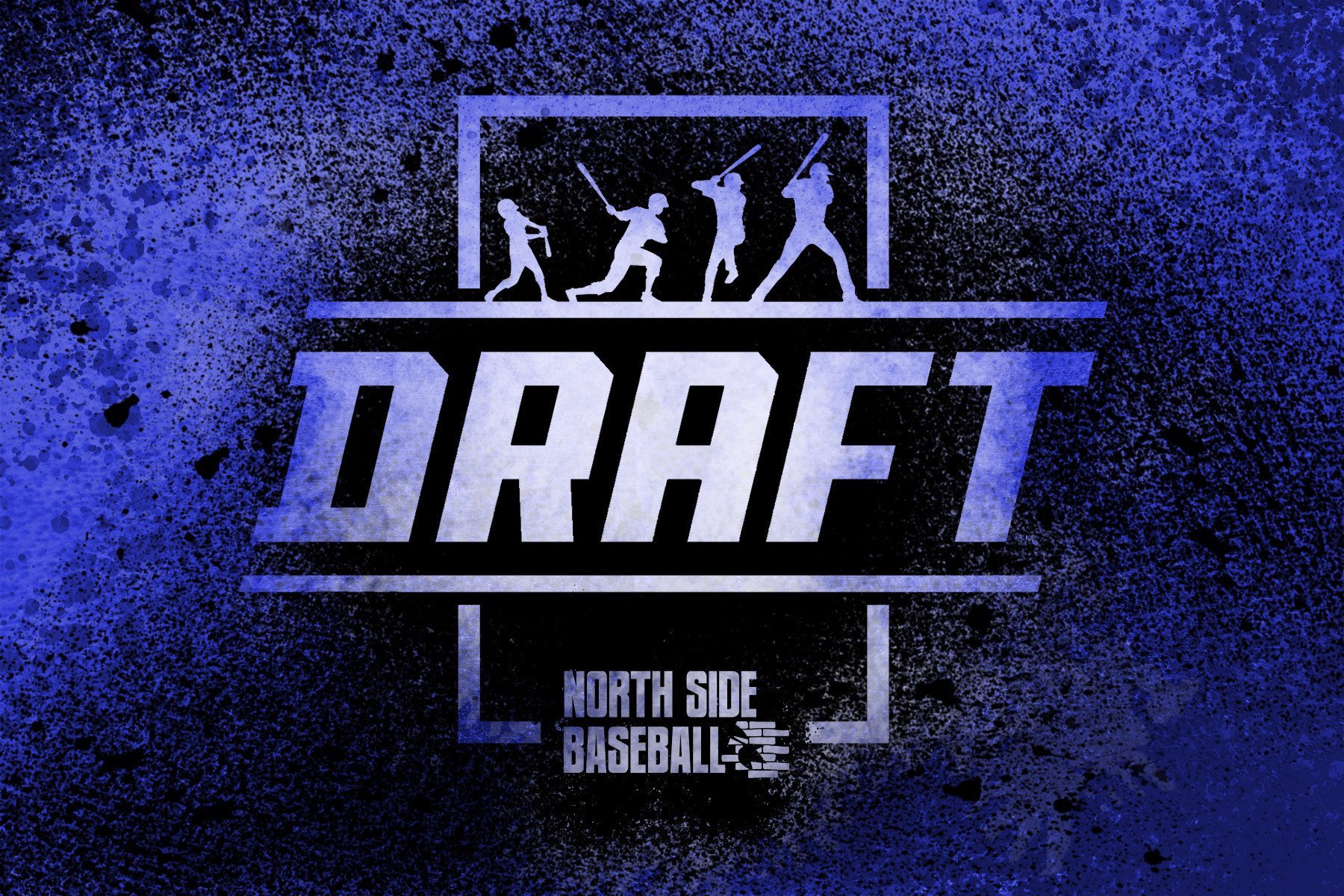 Image courtesy of Brock Beauchamp
We're finally in the home stretch, and the MLB Draft is only a handful of days. In the coming week, I'll release the final Consensus Board. The timing is tricky, as there are plenty of outlets who haven't released their final pre-draft rankings just yet. So, here's a taster of what's to come. Here's the current state of the top 50 consensus prospects, split into 50-26, and 25-1. It's likely that prospects' positions in the final rankings will be slightly different, as final inputs for the Consensus Board are updated. If you enjoy these rankings, be sure to look out for my final board, where you'll find over 200 players ranked, with over 100 written up.
50. Brandon Sproat, RHP, Florida
Sproat has been the Friday night starter for one of the best college teams in the country for the last two seasons. A veteran of the draft (he was selected by the Rangers in the 7th round in 2019 and the Mets in the 3rd round in 2022), Sproat elected to return to school. His repertoire is headlined by a fastball that sits at 96 miles per hour but can grab 100. His best secondary offering is a sharp slider. He also features a curveball and a changeup, both of which need further development. Sproat has been pretty uneven in 2023. While he's struck out 106 batters in 84 innings, he's walked 36. (In fairness, his control was significantly improved in the second half of the season, after a rough start.) The arm talent is undoubtedly there, and Sproat profiles as a top-60 pick, but he'll need to throw strikes more consistently and refine pitch shapes as a pro to remain a starter.
49. Josh Knoth, Patchogue Medford HS, NY
Knoth is another prospect who wasn't on Version 1 of the consensus board. A prep arm from the northeast, he's taken significant strides in 2023. Knoth is a smaller-framed pitcher, but has a simple, repeatable delivery and good athleticism on the mound. His arsenal consists of a fastball that operated between 90-92 mph last summer, but which now typically sits in the 93-95 mph range. It's likely he'll be able to add even more velocity to this pitch. He has a real ability to spin the ball, having a curve that surpasses 3,000 rpm, gets a ton of good depth, and that he can land for strikes. Knoth also has a changeup that's more of a work in progress. Knoth has been dominant this season, and is one of the buzziest helium prep arms in the draft. Knoth is committed to Mississippi.
48. Alexander Clemmey, LHP, Bishop Hendricken HS, RI
Clemmey is that most valuable of MLB Draft commodities, a left-handed starting pitcher with good velocity and good stuff. He throws a fastball that usually sits in the 92-95 mph range but can reach 97 mph and has a ton of carry. His primary breaking pitch is a slider with two-plane tilt. Finally, he throws a changeup he has rarely needed, which is currently more of a fringy, developmental pitch. Clemmey does have some concerns associated with a violent pitching motion, but it's a really solid package of velocity, stuff, and ability to spin the ball (in addition to being a southpaw). Clemmey is currently committed to Vanderbilt.
47. Travis Honeyman, OF, Boston College
Honeyman is a 'solid-across-the-board' type prospect who at least partially checks almost every box, without emphatically checking any of them. In '23, he performed well for a surprisingly good BC team. Through the end of the college season, he put together a .304/.383/.534 line with six home runs. Honeyman has a good hit tool, and some raw power, particularly to the pull side. He rarely strikes out (13 K%), but rarely walks either (8 BB%). Defensively, Honeyman is likely a left fielder, with a fringy arm and solid speed. While not 'wowing' with one particular tool, Honeyman has all the ingredients to be a solid MLB outfielder, with more on the table if a team feels like there's something specific to tap into to further his ceiling.
46. Cade Kuehler, RHP, Campbell
Kuehler is an arm who should interest many teams. Pitching for Campbell as their number-one starter in '23 (after backing up Thomas Harrington last season), he put together a great season for a Camels program churning out high-end draft talent. In 73 innings of work, Kuehler has struck out 91 and walked 26, both improved rates from 2022, where control was one of the primary knocks against him. Kuehler already has two plus pitches, a high-spin fastball that sits 93-95 mph but can grab 98 mph, and a sharp-breaking slider. He also features a curveball and changeup, both of which are works in progress. Kuehler has some reliever risk due to control issues and some challenges repeating his delivery. The improvements he's made in '23 should be cause for optimism that he can stick as a starter at the next level.
45. Blake Wolters, RHP, Mahomet Seymour HS, IL
Wolters has shot up draft boards after not making the initial consensus board. A super-projectable prep righty, Wolters already has mid-90s velocity on his fastball, although he can reach back for the upper 90s underpinned by smooth, loose mechanics. His secondary pitches are not yet as developed as his fastball. His slider shows a ton of promise and has plenty of horizontal movement, and is already above-average. Wolters also has a split-change that's going to be more of a project. The velocity and slider potential are exciting, and Wolters has established himself as one of the most talked-about, high-ceiling prep pitchers entering the Draft. Wolters is an Arizona commit. 
44. Cameron Johnson, LHP, IMG Academy, FL
At 6'4" and 240 pounds, Johnson is an imposing presence on the mound. The left-hander uses a three-pitch mix. His fastball is already plus, comfortably sitting at 96 mph with plenty of sink. His best secondary offering right now is an above-average slider that's developed well this season and is missing bats more frequently. Finally, Johnson has a fringy changeup that could become a serviceable pitch with further development. Johnson has a deceptive three-quarters arm slot that makes his delivery difficult for hitters to pick up. He's been an inconsistent strike thrower to this point, dividing opinions on whether he will remain a starter. If he can, Johnson could be a powerful arm. He's currently committed to LSU and might be a tough sign, although a strong Draft Combine generated plenty of buzz around him.
43. Juaron Watts-Brown, RHP, Oklahoma State
Watts-Brown is an athletic mover on the mound. The 6'3" righty transferred to OSU from Long Beach State, and has had a strong first season in the Big 12, striking out 124 hitters in his first 82.1 innings of work while walking 48. Watts-Brown currently has a four-pitch mix. His heat sits at 92-95 mph but can grab 97. It doesn't have a ton going for it analytically, and Watts-Brown has struggled to make hitters whiff with it. He does have great extension, though, and should be able to add to the fastball after turning pro. His slider is his best pitch, producing swings and misses wherever and whenever he throws them. Watts-Brown also has a solid curveball and changeup. Watts-Brown hasn't thrown enough strikes in 2023. If he can clean up his control and generate more swing-and-miss on his fastball, he can stick in the middle of a rotation.
42. Ralphy Velazquez, C/1B, Huntington Beach HS, CA
Velazquez is a big-framed prep catcher whose development behind the plate has teams excited this spring. He has a short, smooth, left-handed swing that gives him easy power. The big draw is his eye at the plate. Velazquez doesn't tend to expand the zone, and he has excellent contact numbers that should translate to great on-base skills as a professional. His defensive work at catcher needs refinement, but that's normal for a prep catcher, and he is young for his class. Currently committed to Arizona State, Velazquez should go somewhere in the first two rounds.
41. Travis Sykora, RHP, Round Rock HS, TX
Sykora is a hard-throwing prep righty out of Texas who's currently committed to the Longhorns. He has the hardest fastball of any prep hurler in the class, consistently sitting between 96-98 mph but surpassing 100 frequently. For secondary pitches, Sykora has an average slider and an above-average split changeup. Neither secondary pitch is the finished product; both need refinement that will come with development and time. Like many hard-throwing young pitchers, Sykora doesn't yet have great control, and he will need to become a more consistent strike thrower to thrive as a starter long-term. If Sykora can develop his secondaries and stay healthy, he has the arm to be a serious problem at the next level. The arm talent is what you're drafting here. Sykora has a simple delivery from a three-quarter slot that is pretty repeatable, which will support his need to improve his strike throwing consistency and refine his secondary pitches.
40. Sammy Stafura, SS, Walter Panas HS, NY
Stafura is another 'where did he come from?' prospect. A prep shortstop from the Northeast who performed well on the showcase circuit last summer. Stafura has a surprising amount of polish and a strong all-around game. Offensively, he has a good approach, frequently making hard contact with gap-to-gap power. Although he already has home run power to the pull side. Stafura has put up plus run times and has at least average defense at shortstop, such that he should be able to stick at the position as a pro. He's gone from nonexistent on a lot of boards to almost universally a top-75 type player. Stafura is currently committed to Clemson.
39. Adrian Santana, SS, Doral Academy, FL
Santana is one of the youngest prep prospects in the class, and has been a riser on draft boards throughout the spring. Offensively, he has a good swing with gap-to-gap in-game power that could develop into home run power as he fills out his slight 160-pound frame. He's a premium defensive shortstop with at least plus speed--a plus defender with a plus arm. If he grows and develops an above-average hit tool with above-average power, he'll have a long career ahead as a starting shortstop. Santana is currently committed to Miami.
38. Johnny Farmelo, OF, Westfield HS, VA 
Farmelo is an athletic outfielder with strong tools across the board. He has a smooth left-handed swing that is adding more power. He already makes good contact and has a calm operation at the plate, with a toe tap and minimal movement as he loads.. He has plus speed that gives him the potential to be an impactful center fielder. Farmelo has a great floor for a prep prospect, with at least an average grade on every tool. He may be a tough sign (he's a Virginia commit) as a few years of development in college could put him on a clear first-round trajectory, although he's in that mix already.
37. Brice Matthews, SS, Nebraska
Matthews is a helium guy. Already significantly higher on the draft board than he would have been entering 2023, he's made incredible strides in every area of his offensive game. A former quarterback and an exceptional athlete, Matthews has been especially great against fastballs. His power is mostly to the pull side currently. Good hands, solid defensive actions and a good arm give him a chance to stick at shortstop. If not, right field or even center field could be a fit; he has enough athleticism to be a versatile defender. In 2023, he hit a ridiculous .359/.481/.723 with 20 home runs and 20 stolen bases (that's up from .261/.379/.446 in 2022). He's cut his strikeouts from 35% to 26 K%, his walks have increased from 15% to 23%. If you buy the breakout (and there's no reason not to), Matthews could be one of the steals of the draft. I expect him to be a significant riser on the final editions of the Consensus Board.
36. Jake Gelof, 3B, Virginia
Gelof has been pulverizing baseballs all season as Virginia's third baseman. Through the end of the college season, he had an impressive .321/.427/.710 line with 23 home runs, walking 19% of the time and striking out at the same rate. The younger brother of a prospect in the As system, Gelof is an aggressive hitter and taps into plus raw power, particularly to the pull side. Defensively, Gelof has an above-average arm and is at least average at third base. He's a sluggish mover, though, and may transition to first base long-term. Either way, the bat plays. He's got plenty of power to be a significant offensive contributor as a pro.
35. Colton Ledbetter, OF, Mississippi State
Colton Ledbetter is one of the analytical darlings of the '23 draft class. Through 53 games for MSU, he hit .320/.452/.574, with a 24 BB% and 18 K%. Ledbetter consistently puts up really solid exit velocities, with his top figure surpassing 115 miles per hour, and combines that with excellent contact ability, rarely whiffing in the zone. He's flown a little under the radar as a transfer to FSU, but I've seen his name as a top-10 player on draft boards. Defensively, Ledbetter is a good athlete, but likely profiles in a corner spot long-term. He's going to be popular with model-heavy teams, although he may need to be less passive in the zone as a pro. He's one of my favorite college bats in the '23 class.
34. Colt Emerson, SS, Glenn HS, OH
Emerson is a prep shortstop out of Ohio who was a promising wide receiver before electing to focus solely on baseball. His biggest strength is his hit tool. He has a line drive swing to all parts of the field, has strong in-zone contact rates, and doesn't chase too much. He hasn't developed much in-game power yet, but stands to have at least average raw power. Defensively, Emerson is a solid shortstop with an above-average arm. He'll likely move off the position eventually and the arm will play at third base. Even if he moves position and only develops average power, Emerson's hit tool is enough to carry an offensive profile as a professional. Emerson is currently committed to Auburn.
33. Charlee Soto, RHP, Reborn Academy, FL
Soto has been one of the prep pitching darlings of the '23 draft cycle. A 6'3", physical, athletic right-handed starter who is relatively new to pitching, he's come on in leaps and bounds over the last year. He features a three-pitch mix. His fastball sits 94-96 mph, but can grab 98 mph. He has a biting power slider that he primarily throws to same-handed hitters, and a changeup with legit tumble and fade when it's on. While Soto can be an inconsistent strike thrower, his athleticism and the fact he'll be 17 on draft day mean a team will be in on him in the top 25 picks in July. Soto is currently committed to Central Florida.
32. Roch Cholowsky, SS, Hamilton HS, AZ
Cholowsky, son of a former MiLB player and current Reds scout, is another impressive two-sport athlete, having the option to play baseball and football at UCLA. On the diamond, he's a hit-over-power type prospect. Currently, he doesn't have much access to in-game power, although this could change as he grows, matures, and develops. Cholowsky is a legit defensive shortstop. He has a strong arm, moves well, is a plus runner, and is a smooth operator in the field, and is particularly adept at making plays and throws on the run, which is no surprise when you consider his skill at quarterback. He's part of a very exciting group of prep infielders in the 20-50 range.
31. Walker Martin, SS, Eaton HS, CO
Martin is a lefthanded-hitting prep shortstop who started gathering steam in early spring, in the midst of a power breakout. A multiple-sport athlete, Martin is athletic and projectable at 6'2" and 185 pounds. He has a clean, efficient swing that bangs line drives all over the diamond, in addition to a recent outbreak of pull-side home runs. Martin is a solid defensive shortstop and a good mover, although he'll need to continue to develop the fluidity of his hands defensively. While he may eventually move to third base, his offensive profile will fit there just fine. The Arkansas commit has been getting plenty of attention from teams in the back half of the first round.
30. Jack Hurley, OF, Virginia Tech
Hurley has been an incredibly productive outfielder for the last two years, in an outfield that produced top-10 pick Gavin Cross in 2022. So far in '23, he's kept at it, managing a .320/.413/.805 line with 17 home runs and 15 doubles in 45 games played. There aren't a ton of holes to pick in Hurley's game. His approach will need refinement as a pro, as he strikes out too much and his walk rate has dipped in 2023. Additionally, he has an average arm that probably makes him destined for a corner outfield spot long term. He's an above-average runner, though, and has enough to be an extremely well-rounded outfielder at the next level and a significant offensive contributor.
29. Dillon Head, OF, Homewood Flossmoor HS, IL
Dillon Head is a left-handed center fielder currently committed to Clemson. He has an excellent combination of an above-average hit tool (on the way to plus) and legit 70-grade speed in center field. Head doesn't have much power at the plate; his approach currently produces gap-to-gap line drives. With his speed, this results in a ton of doubles and triples. If he continues to add strength, Head could be good for 10-15 home runs per year. He plays excellent defense, aided by his speed and an above-average arm. Any power development in his senior year could see Head rise up draft boards rapidly, although he's already firmly in the day one conversation.
28. George Lombard Jr, SS, Gulliver Prep HS, FL
Lombard's dad was a second-rounder, and now serves as the bench coach for the Tigers. Lombard, Jr. is a toolsy, well-rounded infield prospect who has an excellent all-around game. He has a smooth right-handed swing; can spray the baseball all over the field; and should eventually have plus power. He does have some swing-and-miss to his approach, which will be an area of refinement when he turns pro. Defensively, while he's spent most of his time on the left side of the infield, he may end up at second base or a corner outfield position, depending on how much he fills out. This is one of the best prep bats in the class. I'd expect him to be closer to a first-round consensus ranking when the final board is released. Lombard is currently committed to Vanderbilt.
27. Thomas White, LHP, Phillips Academy, MA
White has the kind of projectability it's easy to dream on heading into a draft: 18 years old; 6'5"; left-handed; already throwing mid- to upper-90s gas. He's been on the radar of teams for a long time, as left-handed starters are rare commodities. White throws a mid-90s fastball that many believe will be closer to triple digits when his development is optimized. He's experimented with both a curveball and slider (a slider would be better for him) as a primary breaking pitch, and a fringy changeup that's a work in progress. While athletic and fluid, White has been inconsistent with his release point, which has impacted his control. That will be a major factor in determining his success moving forward. In terms of ingredients, White has massive upside. High risk, high reward. White is currently committed to Vanderbilt.
26. Nolan Schanuel, 1B, Florida Atlantic
We'll get this out the way, Schanuel is one of my favorite prospects in the entire draft class. A starter all three years at Florida Atlantic, he's raked since day one. In '23, Schanuel was the only hitter in college baseball, preventing Dylan Crews from the top of every statistical leaderboard. Schanuel's greatest strength is probably his elite approach at the plate. In '23, his average exit velocity exceeded 95 mph, his 90th-percentile exit velocity exceeded 106 mph, and he rarely whiffs in the zone. That's not to mention 19 home runs, walking 36% of the time and striking out just 7%. You can ding him for being a first baseman and playing slightly weaker competition than some of his peers, but Schanuel is an elite hitter. I think he's a first-round talent. You can worry about defensive positioning later.
Which of the prospects are your favorites? Which do you think might be a fit for your favorite team? Join the discussion in the comments below.