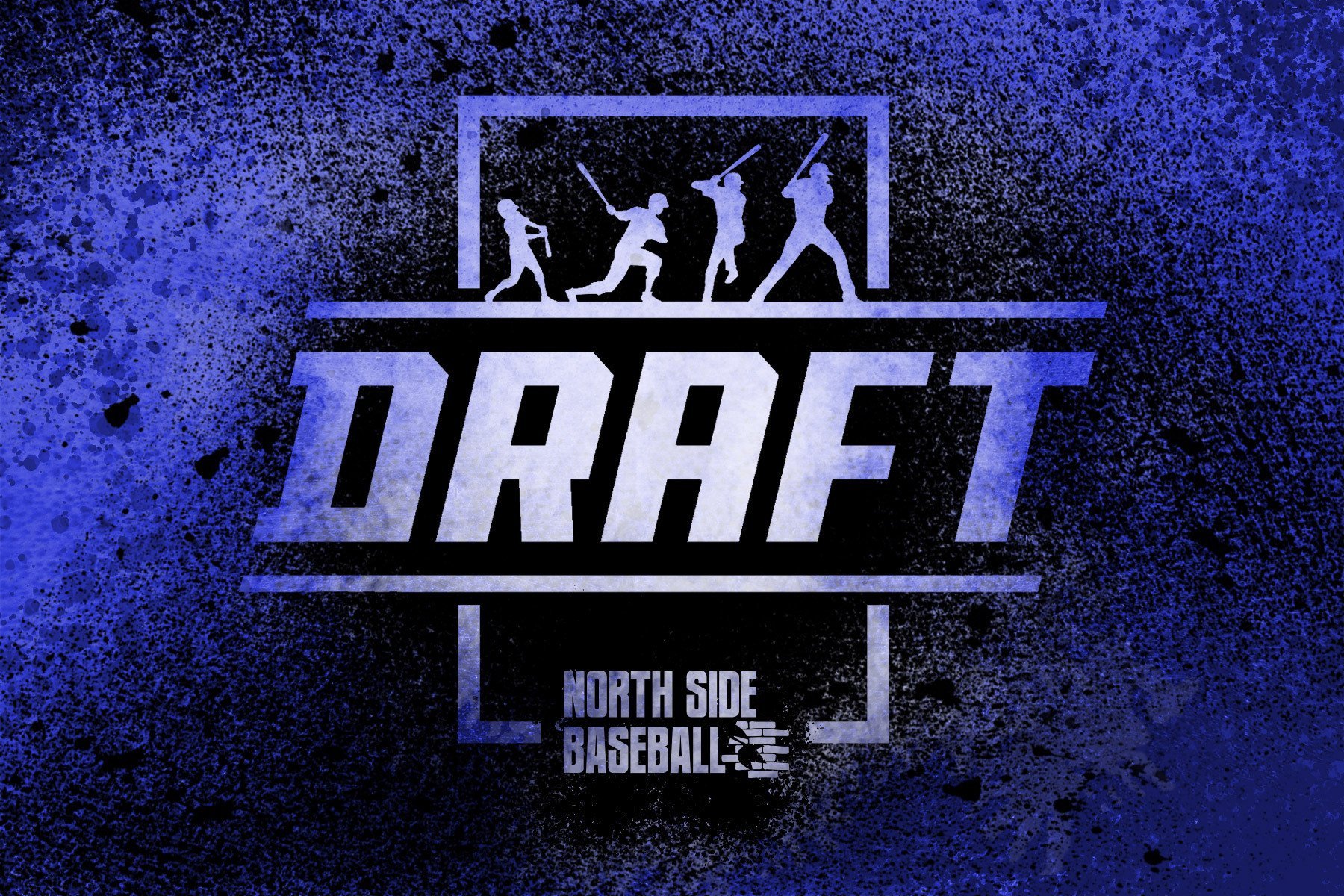 Image courtesy of Brock Beauchamp
We're finally in the home stretch and the MLB Draft is only a handful of days. In the coming week, I'll release the final Consensus Board. The timing is tricky, as there are plenty of outlets who haven't released their final pre-draft rankings just yet. So, here's a taster of what's to come. Here's the current state of the top 50 consensus prospects, split into 26-50, and 1-25. It's likely that prospect's positions in the final rankings will be slightly different, as final inputs for the Consensus Board are updated. If you enjoy these rankings, be sure to look out for my final board, where you'll find over 200 players ranked with over 100 written up.
25. Yohandy Morales, 3B, Miami
A big, physical third baseman with a power hitting profile, Yohandy Morales was a top 100 prospect coming out of high school but elected to play at Miami. In his last two seasons with the Hurricanes, he's put up nearly identical numbers, managing a .408/.475/.713 line through 61 games in 2023. Morales has easy raw power (38 HR between 2022-2023) and puts up consistently massive exit velocities (his 90th percentile exit velocity was north of 108 mph in 2023). That type of power comes with a good amount of swing and miss, a tendency which will govern his floor as a prospect. In 2023, Morales saw his K% (23%) and BB% (~12.5%) stay close to his 2022 numbers through the end of the season. A good defender at third with a strong arm, Morales will do a ton of damage at the plate and is likely a first round selection.
24. Kevin McGonigle, SS, Monsignor Bonner HS, PA
McGonigle's calling card is his hit tool, it's one of the best in the class. He features an efficient, short swing, and lightning quick hands that have allowed him to hit consistently well against good competition throughout his amateur career to date. There are questions about how much power McGonigle may develop, but his swing currently offers line drive power to all fields. Defensively, while he's currently a shortstop, a lack of quickness and an average arm may move him to second base. Make no mistake, the bat and hit tool are the headlines here, and they're high quality enough for a team to find him a home on the infield somewhere.
23. Brock Wilken, 3B, Wake Forest
Wilken has been on the draft radar for some time as a third base masher who cranked 40 home runs in his first two seasons at Wake. In 2023, everything has taken a step forward at the plate. Through 66 games, he hit 31 home runs and a triple slash of .345/.506/.807, all significant improvements from a year ago. Through the end of the CWS he cut his K% from 28% to 24% and increased his BB% from 13% to 29%. These improvements speak to a better approach at the plate and a hit tool that can develop to at least average. He may need to find a more aggressive approach at the plate as a pro as his passivity has allowed better pitchers to get to their best secondary offerings against him. Defensively Wilken has good hands and a plus arm. His lateral movement and slow foot speed may necessitate a move to first base eventually. Wilken has been moving up draft boards steadily this season and has 30 home run potential at the next level. 
22. Chase Davis, OF, Arizona
Davis is an athletic outfielder who was a Top 100 rated prospect on most boards in 2020 before the Draft was shortened to five rounds and he ended up honoring his commitment to Arizona. Davis has a ton of great tools. He has plus power to all fields which he's taken to the next level in games this season. In 2023, he put up a year for the ages .362/.489/.742 with 21 home runs and a left handed swing reminiscent of Carlos Gonzalez, ripping consistently huge exit velocities. Critically, he's cut down on his chase rate and swing and miss dramatically and has a good argument for the most improved player in college baseball. Defensively, he's athletic with a bazooka arm in the outfield. I think Davis is a Top 10 player. He's been zooming up boards, but is still ranked consistently too low in my opinion.
21. Braden Taylor, 3B, TCU
Taylor has some of the best strike zone control in the '23 class. I'd expect him to eventually be picked in the 10-20 range. In his first two years at TCU his production was incredibly consistent, before exhibiting more unevenness in 2023. Taylor has a great eye (21 BB% in 2023), rarely expanding the strike zone and line drive power all over the field, including home run power to the pull side (23 through 67 games in 2023) underpinned by a beautiful left-handed swing. Taylor is a good defender at the hot corner and should stick at third base long term. His ceiling is hurt by poorer results against elite velocity and a lack of upper echelon exit velocities although his strong end to the season and other strong underlying analytical markers will appeal to model heavy teams. 
20. Jacob Wilson, SS, Grand Canyon
Jacob Wilson is the son of former All-Star MLB SS Jack Wilson. His calling card is his strike zone control and plate discipline. At the time of writing, Wilson carried just a 2.7 K% through his 22-23 seasons at Grand Canyon. He *literally* doesn't strike out. Wilson has improved his offensive production every season in college, building to a .411/.461/.635 through 49 games in 2023. Wilson doesn't have much in the way of power but may develop pull-side pop as he continues to develop and refine his approach at the plate. A solid defender, Wilson probably doesn't have the lateral quickness to stick at shortstop, but would be a solid option at either second or third base. Wilson has an incredibly advanced approach and high floor, he should move quickly through the minors when he turns pro although a lack of power may limit his offensive ceiling.
19. Bryce Eldridge, RHP/1B, Madison HS, VA
Eldridge is one of the most projectable prospects in the '23 class, and a legitimate two-way player. In the pre-draft process, he's been adamant about hitting and pitching at the next level as a pro. He features a fastball that has touched 96 mph, a sharp breaking slider that sits in the low 80s, and a developmental changeup, and curveball. Eldridge is incredibly athletic and has a motion with good repeatability so more velocity and more effective pitch shapes are likely to come with time and development. As a hitter he has massive raw power, some of the best in the prep class. His hit tool is a little fringy currently with plenty of swing and miss, and its development will govern his upside as a hitter. He has a strong arm and good hands, usually playing at first base, but right field would be an option too. Eldridge is committed to Alabama.
18. Colin Houck, SS, Parkview HS, GA
Houck is a multiple sport athlete with scholarship offers to play quarterback at the Power 5 level, which he turned down to commit to Mississippi State. Hailing from the same high school as Matt Olson, Houck already has several well rounded tools. He has a simple, efficient swing and has gotten into his raw power somewhat, particularly on the pull side. His approach at the plate does feature some swing and miss, something likely to improve with time and experience. At worst defensively, Houck will be a good defensive third baseman although he has a chance to stick at shortstop. Houck is well rounded for a prep prospect and an outstanding athlete. He'll likely hear his name called in the first 25 picks in July.
17. Aidan Miller, 3B, Mitchell HS, FL
Miller is a big, projectable third baseman and one of the most athletic and explosive prep bats in the '23 class. Already boasting 60 grade raw power, Miller has a solid approach at the plate coupled with electric bat speed, albeit in noisy plate operation. Miller has an above average hit tool to go with his mashing ability, and plays good defense at the hot corner to go with a plus arm. Whether he sticks at third or moves to first base, Miller's offensive profile will likely play anywhere. Miller is committed to Arkansas, but a mid-first round selection will likely put him on the path to a career as a prototypical slugging third baseman. But for injury limiting his playing time in 2023, Miller would likely be pushing for top ten consideration.
16. Blake Mitchell, C, Sinton HS, TX
Mitchell has been a two way player through high school but likely will find himself behind the dish long term. Behind the plate he has a solid hit tool and excellent raw power to all fields. He has a patient approach at the plate that, coupled with his excellent athleticism should lead to good power and on-base numbers. The one hole in Mitchell's offensive game currently is his swing carries a good amount of swing and miss, his contact skills could stand to improve. Defensively, Mitchell is strong behind the plate, showing good pop times, lateral quickness that will lead to strong blocking abilities, and has a bazooka of a right arm to help control the running game (his fastball has been clocked at 97mph). Mitchell could move to a corner outfield spot and his offensive profile would carry him, but he promises to stick at catcher at the next level. Mitchell is a Texas commit.
15. Hurston Waldrep, RHP, Florida
Waldrep is in a group of four high-caliber college pitchers at the front of the 2023 draft. A transfer from Southern Mississippi, Waldrep used to be a reliever but is in his second season as a starter at Florida in a rotation that also boasts Brandon Sproat. Waldrep has a noisy, violent operation on the mound but excellent athleticism, strength and arm quickness. His repertoire features a mid-90s fastball that can grab upper 90s and even 100mph, in addition to an excellent slider with good tilt. The big development, prior to the '23 season has been the split change which disappears on hitters and is one of the nastiest pitches in the entire draft class. Waldrep has had mixed results in 2023, a 4.16 ERA not helped by 57 walks in 101.2 innings. 156 strikeouts in that same spell flashes the potential though. Waldrep has front of the rotation upside with some of the best secondaries in the entire draft (better sequencing than he experienced at Florida will lead to stronger results) but needs to be a more consistent strike thrower.
14. Matt Shaw, SS, Maryland
Shaw demonstrated a huge power breakout in his sophomore season at Maryland, jumping from eight home runs to 22. In 2023, he took his offensive game to a new level with a .341/.445/.697 line through 62 games, keeping a steady 16 K% while increasing his BB% to 16%, in addition to slugging 24 home runs and stealing 18 bases.  Shaw is a stocky middle infielder, who played shortstop for the Terps but is likely to slide over to second base as a pro. He's a proficient base stealer and a solid defender, but the headline is the bat that possesses power to all fields. Shaw has already shown his chops in the Cape, he checks a ton of boxes and may be picked in the teens in July.
13. Rhett Lowder, RHP, Wake Forest
Lowder is in the quartet in a group of incredibly impressive college pitchers in the '23 draft class. Although lacking the ceiling of Skenes and Dollander, Lowder has been an incredibly consistent and improving performer in his third year in the rotation of one of the best college teams in the country. In 121 innings in '23, Lowder has allowed a miniscule 1.87 ERA, striking out 143 and walking just 24. Lowder relies on three pitches. His fastball sits in the mid-90s and can grab 96 mph, with sink that tends to generate ground balls instead of whiffs. His slider shape is more dependent on vertical movement than horizontal. His best pitch is his changeup, a devastating plus pitch which has a ton of fade and tumble. Lowder's current pitch shapes are somewhat out of vogue, but he's been an incredibly consistent performer in the ACC and should move quickly when he turns pro.
12. Noble Meyer, RHP, Jesuit HS, OR
Meyer comes into the draft as a prototypical, projectable prep power arm. Meyer plays his prep ball at Jesuit, the same school that produced Mick Abel a few years ago and an area of the country increasingly producing high caliber pitching talent. 6'5 with an athletic, repeatable delivery, Meyer already features two plus pitches; a mid-90s fastball that can grab 98 mph with a ton of arm side run, and a sweeping slider that gets good horizontal movement. A deceptive three quarter arm slot and good control only adds to the boxes he already checks. Meyer's third pitch is a changeup, more of a work in progress and something he has rarely needed in games. Meyer has an extremely high ceiling and is likely a mid-first round pick, which should draw him away from his commitment to Oregon, particularly after earning rave reviews for his approach to pitching from teams who interviewed him at the Draft Combine.
11. Jacob Gonzalez, SS, Mississippi
Gonzalez, unusually, has started since his freshman year at Ole Miss, helping to bring them the 2022 College World Series title. He has some traits similar to Twins' 2022 first pick Brooks Lee in that he has excellent contact ability, doesn't strike out much, and probably isn't a shortstop at the next level. In 2023, Gonzalez put together a .327/.435/.564 line with 10 home runs, close to half his total in 2022. Gonzalez has a divisive swing, becoming a little disconnected through it, but his results in the SEC are hard to argue with. He may be destined for third base as he is so big bodied, despite a good arm and solid movement skills. Gonzalez is a high-floored prospect who should move quickly when he turns pro. Gonzalez should be an above average hitter with good power (mostly to the pull side). He's become one of the toughest to predict prospects in the first round and could go anywhere from five to somewhere in the 20s.
10. Enrique Bradfield Jr, OF, Vanderbilt
Bradfield is best known for his speed and is one of the fastest prospects in the '23 draft class, amassing over 130 stolen bases as a 91% success rate in three years at Vanderbilt at the time of writing. While there's not much power to speak of, Bradfield possesses a line drive swing to all fields and has excellent strike zone control. Through 233 at-bats in 2023, he'd amassed 19 BB% and 17 K%, both improvements on his rates from 2022. While Bradfield isn't a prototypical outfield hit/power bat, he's an excellent old-fashioned leadoff hitter type who should have gold-glove caliber defense and challenge for stolen base titles as a pro.
9. Arjun Nimmala, SS, Strawberry Crest HS, FL
If you want a prospect to dream on in the '23 class, Nimmala is him. Nimmala will be just 17 on draft day and is all about projectability. Currently 6'0, 170 pounds, Nimmala has impressive bat speed with already well developed raw power at the plate. Nimmala's approach needs work, and his contact rates will have to improve if he's going to fulfill his potential. Nimmala should stick at shortstop long term. He's a smooth defender with a solid arm and good lateral quickness. The question with Nimmala moving forwards will be his hit tool. If it can develop to average or better, he'll have a massive impact with 30 home run potential at the next level. Nimmala has some serious steam this spring and should go high enough to sign away from his commitment to Florida State having earned rave reviews in private team workouts ahead of the draft.
8. Tommy Troy, 2B/3B, Stanford
Tommy Troy has been working his way up draft boards since the beginning of the season to the point he's under consideration as a top ten pick. Despite missing time to injury, he's made his game time count so far in 2023. Through 249 at bats, Troy is slashing .394/.478/.699 with 17 home runs, 14 BB%, 17 K%, and 17 stolen bases. Impressively, Troy has assuaged concerns about his weaknesses so far in '23, cutting down on strikeouts and increasing walks and steals, increasing his impact all over the field. Long term, he's likely a bat first second or third baseman who could produce .275 with 25 home runs on a regular basis.
7. Kyle Teel, C, Virginia
Teel is the top college catcher in this years' class and has been steadily moving up draft boards all spring. Teel has taken a significant step forward at the plate, production wise in '23, putting together a stellar .423/.487/.690 line through his first 60 games. It's not all good news though, as his walk rate has dropped from 20% in '22 to 13% in '23 (although he's cut his K% by 3% at the time of writing). Teel has an excellent hit tool, producing good bat speed and line drives all over the field. He has some pop in his bat and may develop more future power (with 13 home runs through his first 239 at bats in 2023). Defensively, Teel is versatile (could play third base or outfield) but ought to stick behind the dish. He's a solid defender with a plus arm and average speed. He's trending towards a Top 10 pick in July off the back of his excellent production in the ACC this season and his outstanding athleticism.
6. Chase Dollander, RHP, Tennessee
Dollander was the top arm in the '23 class until Skenes burst onto the scene. Now, it's incredibly difficult to predict where he might fall after an uneven 2023 season. Dollander has a smooth, repeatable three quarters operation with an extremely quick arm. His fastball has deception and ride and sits in the mid 90s, touching 99mph. Dollander also features a plus sweeping slider that sits in the mid 80s, a changeup and curveball which are currently a smidge above average. Dollander has had an up and down '23, amassing a 4.75 ERA through 89 innings at the time of writing with less control and command than he had in '22, although he still struck out 120 batters. Notably, his slider has regressed this season as he's generating less movement on the pitch and leaning more heavily on his fastball. Interested teams will hope these challenges are mechanical. Dollander still boasts front of the rotation upside and should be a top handful of picks in July.
5. Max Clark, OF, Franklin Community HS, IN
Clark is one of two elite prep prospects in the 2023 draft class. Clark has an incredibly well-rounded skill set. A smooth swing that's short to the ball produces line drives all over the field. Clark worked this offseason to add more loft to his swing. He can make all the plays in the outfield with effortless defense thanks to double plus speed.  Clark is a Vanderbilt commit but should sign as a top 10 pick. It'll be tough for him to overtake the college prospects at the top of the class as the prep season in Indiana starts so late. Even so, he should be among the first handful of players taken. He has four plus tools already, and a chance to be an All-Star, five-tool center fielder.
4. Walker Jenkins, OF, South Brunswick HS, NC
Jenkins is one of two premier prep prospects in the '23 class. At 6'3, 210, he's projectable and his athleticism is a clear separator. Jenkins has a quiet operation at the plate with excellent bat speed that gives him easy power to all fields. Jenkins is a good runner and route runner in the field with a plus arm. His speed may diminish over time, moving him to a corner spot eventually. Committed to North Carolina, Jenkins should be a top 5 pick in July and has the best hit/power combo of any prep bat and 30 home run potential at the next level.
3. Paul Skenes, RHP, LSU
Skenes transferred to LSU after two years at Air Force, joining forces with Wes Johnson. He's currently in the midst of the best season from a college pitcher since Stephen Strasburg. Skenes primarily throws a fastball with good spin in the upper 90s that will touch 101 mph. In 2023, he's been maintaining velocity through 80-95 pitches into starts. Skenes' slider has taken strides in 2023 with good velocity (~90 mph) and plenty of horizontal break. Skenes features a changeup he has needed sparingly but used to good effect in the CWS. Skenes came to LSU as a two-way player but will leave the draft focused on pitching. Through the end of the CWS, Skenes has pitched 122.2 innings, giving up just 23 ER, walking 20, and striking out 209. If he stays healthy and continues to progress, Skenes has the physicality and stuff to be an ace. He should be a Top 3 pick in July.
2. Wyatt Langford, OF, Florida
Langford is one of a trio of incredibly impressive college prospects at the top of the class. Langford barely played in 2021, his first at Florida before a tour de force as a sophomore in which he clubbed 26 home runs in 66 games. Despite missing some time with a lower body injury in 2023, he's on track to surpass his numbers from last season. Through the end of the CWS, he managed a .373/.498/.784 line with 21 bombs while increasing his BB% by 10% to 24%. He has easy power to all fields with 90th percentile Exit Velocity upwards of 110 mph. In the field, Langford has an average arm but good speed and a solid jump in the outfield. He may end up in left-field long term. Langford can be a consistent 30 HR outfielder at the next level with speed to boot, and should be a top 3 pick.
1. Dylan Crews, OF, LSU
Crews has been on the draft map since high school. Since arriving at LSU, he's done nothing but mash. After hitting 18 home runs as a freshman, and 22 as a sophomore, he *averaged* over 100 mph Exit Velocity through early April. In 2023 through Regionals, Crews managed a .426/.567/.713 line with 18 HR, 18 K% and almost a 28 BB%. Ridiculous. His underlying metrics support the story on the back of the card with a 90th percentile Exit Velocity north of 109 mph. Crews is a good defender and has an excellent chance to stick at center field long term. Crews' all round profile is incredibly impressive, but the bat is the cherry on top. He hits the ball hard, and has extremely impressive contact rates. He should be the number one pick in July and a perennial All-Star outfielder at the next level.
Which of the prospects are your favorites? Which do you think might be a fit for your favorite team? Join the discussion in the comments below.