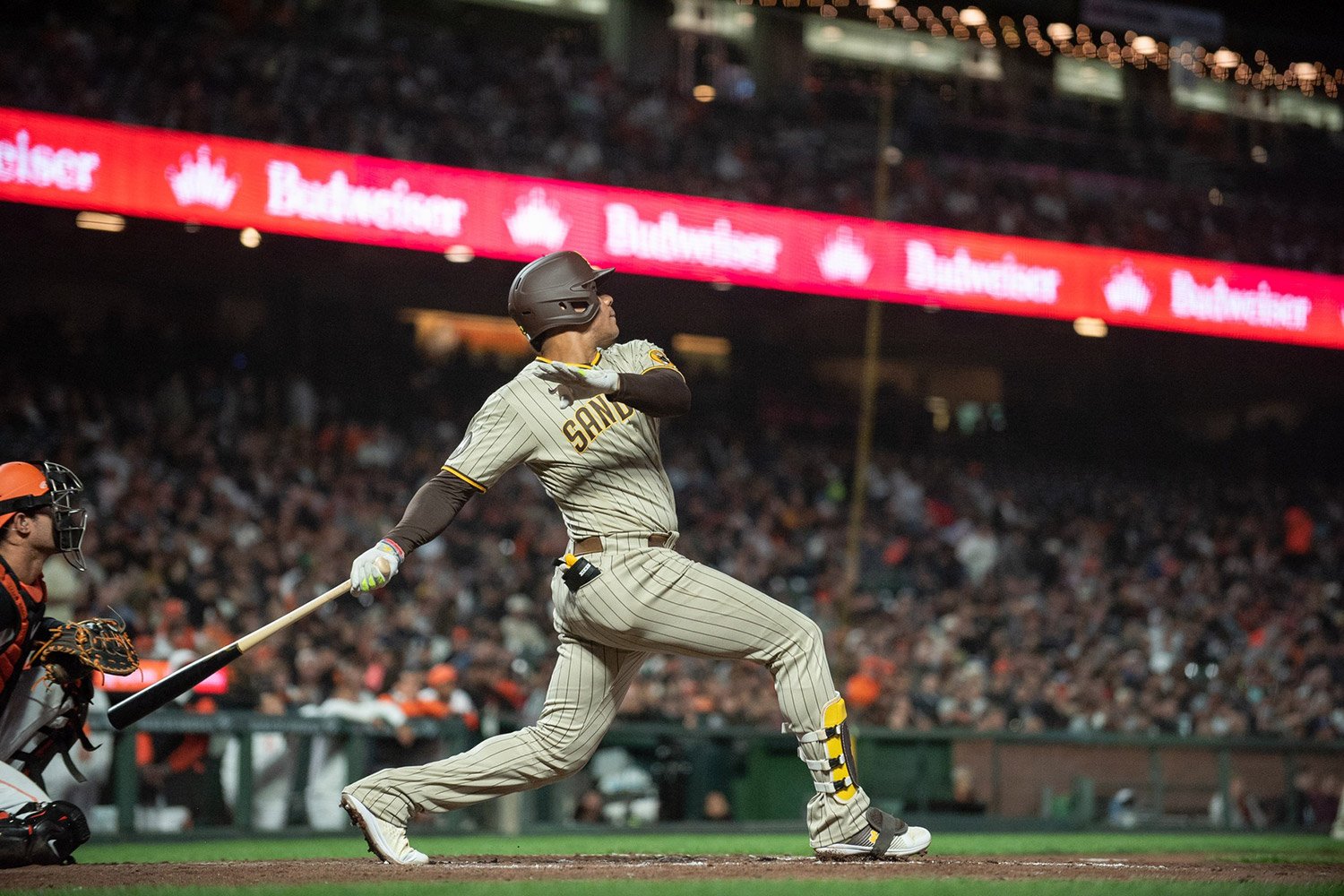 According to 670 The Score, the Cubs are interested in a trade for who is probably the best all-around hitter in baseball, Juan Soto.
Soto was traded to the Padres at the trade deadline in 2022. The 25-year-old lefty has a career 157 OPS+ with a .421 on-base percentage. He also becomes a free agent after the 2024 season and because his agent is Scott Boras, he'll likely explore that option.
The Padres, after making two hard pushes for a championship and making it to the NLCS in 2022, are reportedly cutting nearly $50 million from payroll in 2024. Despite having only one year remaining, the price for Soto will remain high and suitors plentiful.
Is this a smart move for the Cubs front office? Does Soto fill a need large enough to warrant the price?