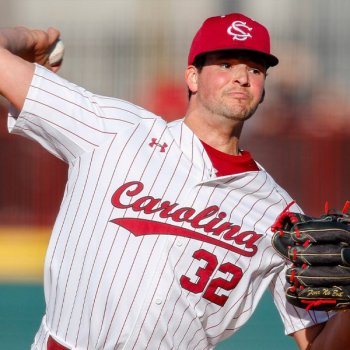 Bats: L / Throws: R
Age: 21
Slot Money: $591,800
Signing Money: $600,000
Scouting Report
Sanders is a big-bodied righty whose frame, solid platform of stuff, and projectability outweigh his relatively poor 2023 production. Sanders features a four pitch mix in which all of them may be above average with no one outstanding offering, but plenty of clay to mold. His fastball sits 93-96 mph with good carry. Despite Sanders' size and good extension, he struggled to get whiffs on his fastball and this development will be key to unlocking his potential as a pro. For secondaries, he relies most on his slider but also features a changeup with good fade, both solid offerings. Sanders has some projection left, unlocking a better fastball will be a key next step.
Jeremy Nygaard:
A little bit different than the Wiggins pick, because the floor is higher. He's going to need to figure it out mechanically and make adjustments to his fastball. If he does, you could get a durable, mid-rotation starter. If he doesn't, there's still enough to like as a reliever profile. 
See all » Will Sanders Articles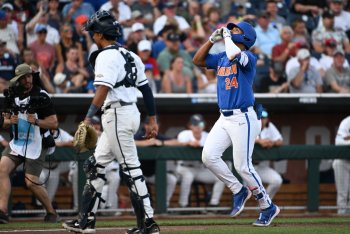 There are more traditional, more readily digestible ways to do it, but the Chicago Cubs have found what they think is the most effective way to extract value from the convoluted exercise that is the MLB Draft. On Day Two of the 2023 Draft, that came into especially clear focus.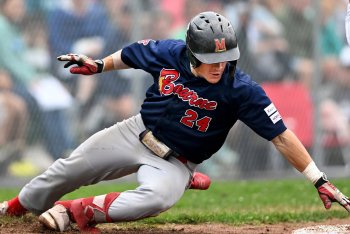 The Cubs added two players on Sunday night and will add eight more on Monday. This article will be updated with each Cubs pick, so check back often.
See all » Will Sanders Videos
No videos for this draft found