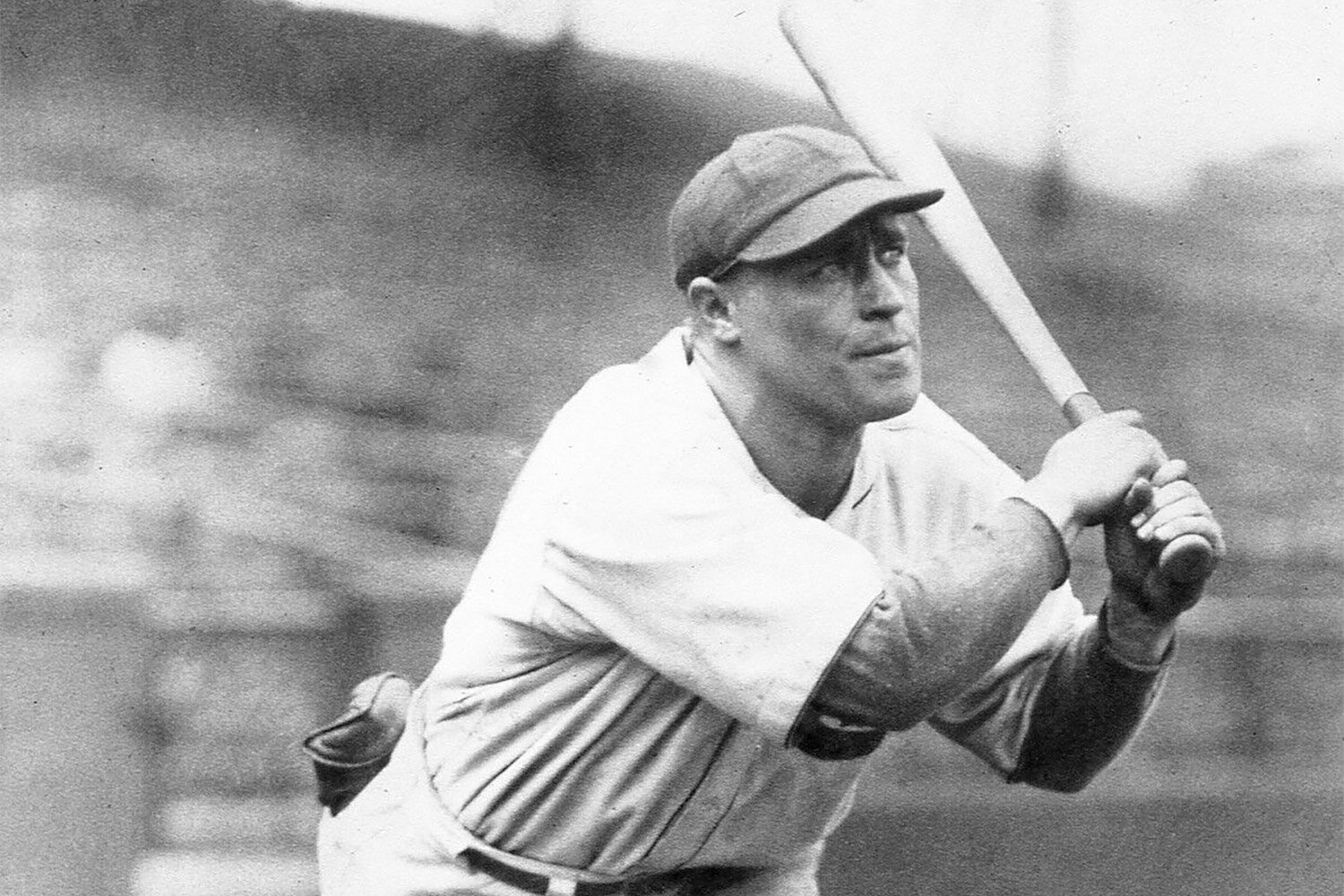 Considering my vast statistical bent, I'm a sucker for any column with a headline that starts something like, "The 20 most unbreakable sports records." Not only is it perpetually fascinating to get someone else's take on those possibilities, but it inevitably leads to an email to the author explaining the error of their ways.
I suppose the attraction is a lot like the desire to be a part of those hilarious male-instigated Cheers conversations where Norm and the gang debated weighty topics like what was the sweatiest movie ever made. (Cool Hand Luke won, by the way.)
But some sports records truly are beyond debate.
Cy Young's 511 wins are most impressive. Greg Maddux's 355 victories are as close as it's ever going to come in the modern era, where pitchers seem to get injured if they sneeze wrong.
Walter Johnson's 110 career shutouts are untouchable. No one's likely to surpass Roger Clemens' 46, either, though he was purported to have had a little help in that regard.
The Wizard of Westwood's seven straight NCAA national basketball titles is right up there with Mr. Young's amazing feat. Considering the vagaries of college sorts, I can't, for the life of me, figure out how John Wooden managed to pull that one off.
Bob Gibson's 1.12 1968 ERA will similarly stand the test of time. Gibson was so unhittable - as were many pitchers in the league that year - that Major League Baseball lowered the mound by five inches in 1969.
Wilt Chamberlain's 1962 100-point game is good as gold. As dominating as MJ and Kobe could be, the game – and the population – has changed so dramatically that no single NBA player will ever be that dominant again.
No NHL team will win five consecutive Stanley Cups like the Canadiens did from 1955 to 1959, and the same goes for the Celtics' eight straight NBA championships.
With the stolen base having fallen out of favor, Rickey Henderson's 1,406 thefts appear to be safe for baseball eternity, particularly when the active leader, Elvis Andrus, managed just 341 in 15 years.
But the inexplicably disregarded record that's right up there with those impregnable standards is Chicago Cub Hack Wilson's 1930 191 RBI season – in 155 games, no less! (I'm offering a shiny new dime to anyone who can tell me why the Cubs played an extra game in 1930 because I can't find an explanation for it anywhere.) For years we thought the record was 190 until baseball researchers discovered that one of Wilson's RBIs was errantly attributed to Charlie Grimm.
The closest any modern-era player has come is Manny Ramirez's 165 RBIs for Cleveland in 1999, which is equally impressive when you consider Wilson didn't have to contend with relief specialists, defensive shifts, and lights-out closers. But that's still 27 short of breaking the record in a 162-game season where Manny may have also enjoyed some "chemical enhancement."
Alex Rodriguez knocked in 156 for the Bronx Bombers in the 2007 post-steroid ERA, but that's a distant 35 RBIs short of tying the record. Even Barry Bonds could only muster 137 ribbies in his 2001 juice-induced 73-home run season.
Considering its epic nature, let's delve a little deeper into Hack's astonishing feat:
He drove in 30 percent of Cubs baserunners that season

He hit 56 home runs, but none of them were grand slams

48 of his RBIs came from singles

He had 53 RBIs in the month of August alone
Though the hard-living Hack swears he never showed up to a game drunk, considering our opening quote, he was clearly hung over for a great many of them, which makes it that much more impressive.
Sadly, for Cubs fans, Hack's 191 RBIs, 56 home runs, .356 batting average, 146 runs, and incredible .723 slugging percentage may have been good enough for MVP. Still, they weren't enough to keep the scurrilous Cardinals from taking the National League pennant by a scant two games.
That was Hack's final standout year, and he was traded to the Brooklyn Dodgers after a subpar 1931 season where he hit just 13 home runs in 112 games. He slowly drank his way out of baseball after that, ending his career with the Phillies in 1934.
But the good news is the Veterans Committee inducted Wilson into Cooperstown in 1979, a long overdue honor. I realize he didn't rack up true Hall of Fame numbers, but just like it is with Roger Maris, some single-season accomplishments are so impressive they deserve the ultimate baseball acknowledgment. 
So, here's to Lewis Robert "Hack" Wilson, a man who thrilled Wrigley Field fans with what can only be described as a one-of-a-kind season. He may have faded far too soon, but no one will ever match those 191 RBIs, a mark that will stand the test of time.