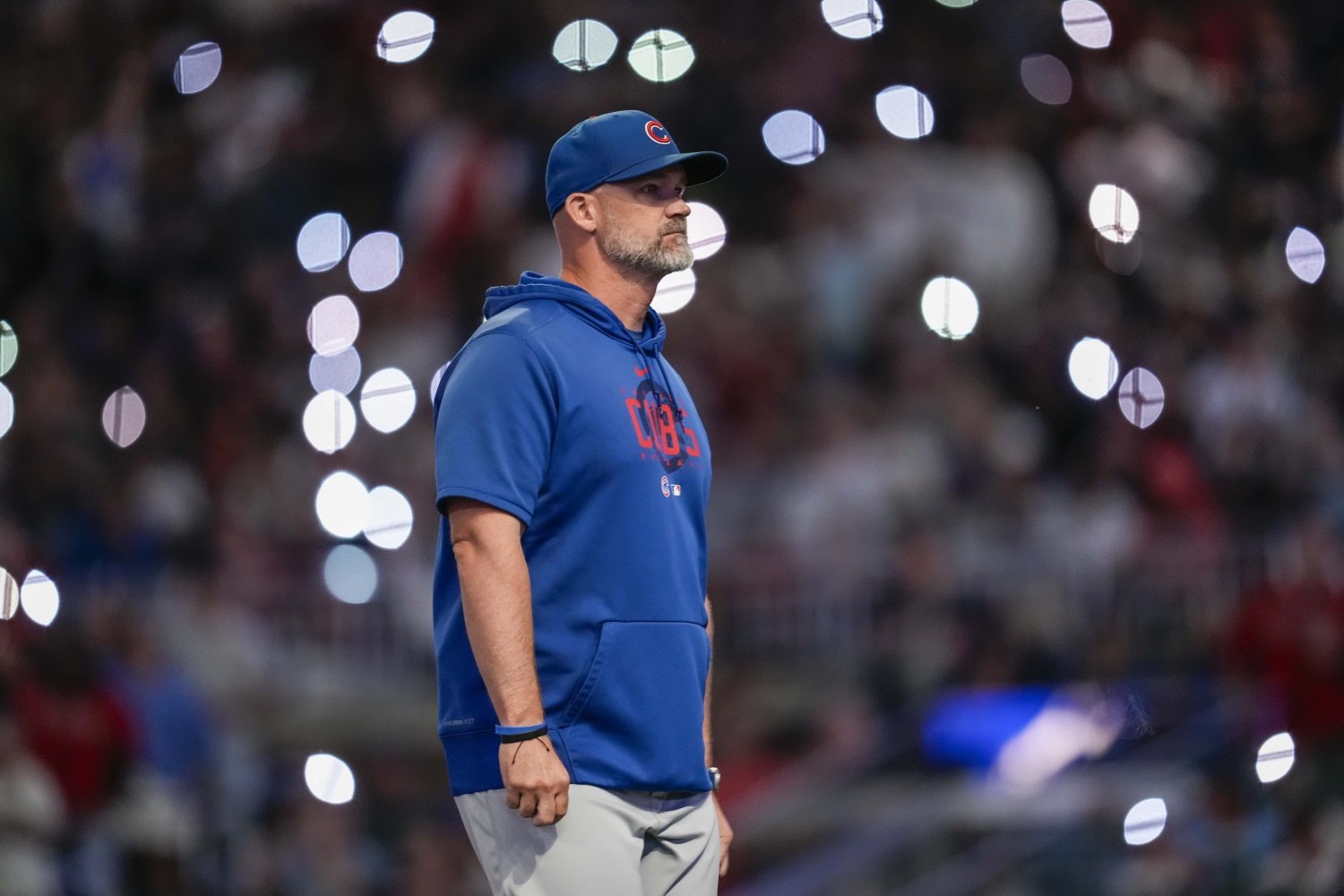 Image courtesy of © Dale Zanine-USA TODAY Sports
The Chicago Cubs still have, according to FanGraphs, a 29.6-percent chance to claim a place in the Wild Card Series. That's just me being pessimistic, too. Baseball Prospectus has them at 42.2 percent, because they're a bit more bearish on the Marlins than is FanGraphs. As weary as the Cubs look, and as tough as their remaining opponents are, and as devastating as the pile of winnable games that have gone as losses feels, they only need to outplay Miami by one game over the next four days to crawl across the finish line and earn the right to play in the postseason.
I think we have clarity, in several ways, about where things stand now. This team is not going to make some miraculous charge to the World Series, from here. That's off the table. Given that, though, they have the freedom to consider the next four days their World Series. They've been playing playoff games since as far back as late July, and non-stop since the Brewers came to Wrigley Field in late August. Though they're out of steam and have failed to do what they had a chance to do, they still have a chance to meet a new, lower standard for success. If they win the third Wild Card berth, from here, I expect and hope that the champagne clubhouse celebration will be as exuberant as if they had won the division.
We also have clarity in terms of scoreboard watching. The Diamondbacks are out of reach, but in any scenario in which the Cubs could make the playoffs anyway, the Reds are also out of the running. The Cubs need to try to scratch out two or three wins over these final four games, because they stand tied with the Marlins, who possess the tiebreaker between the teams. They have to outplay the Fish by a game, which means they need a slight falter from that team, too. Like the Reds and the Cubs, and even somewhat like Arizona, Miami seems exhausted. Like every team but Arizona, they're trying to survive despite some significant injuries that have them playing at less than full strength. There's still a good chance of the Fish finishing 2-2, or even 1-3.
The strength of schedule difference between these groups seems huge, but over a small handful of games and with the Brewers having nothing for which to play, it doesn't matter as much as whether and to what extent both the Cubs and the Marlins can play with energy and find enough pitching to get 108 more outs without imploding. That's what this season has come down to. At the beginning of the season, this would have seemed a perfectly acceptable outcome. In early July, it was an impossible dream, far out of reach. Compared to where they were on Sept. 1, this seems a disaster. All of those realities can coexist, because they're all perceptions. They're all distorted by our emotions and our reference points. They're all subjective.
There's only one objective reality to this, and it's that number: 108. Pick up a baseball, and count the stitches. There are 108 of them, of course, but those are double-sided stitches. That's where things stand. The Cubs have 108 outs left to rack up some runs with their hitters (108, for sure, because the games are all on the road), and 108 outs left to earn with their beleaguered pitchers. Each moment of the rest of this season is one fingernail scrape down the red thread ladder of the ball. It's easy to imagine how things might have been better than this, and easier still to imagine how they could be worse. It doesn't matter. All that does, for four more days, is that ball, and that vivid red countdown clock.