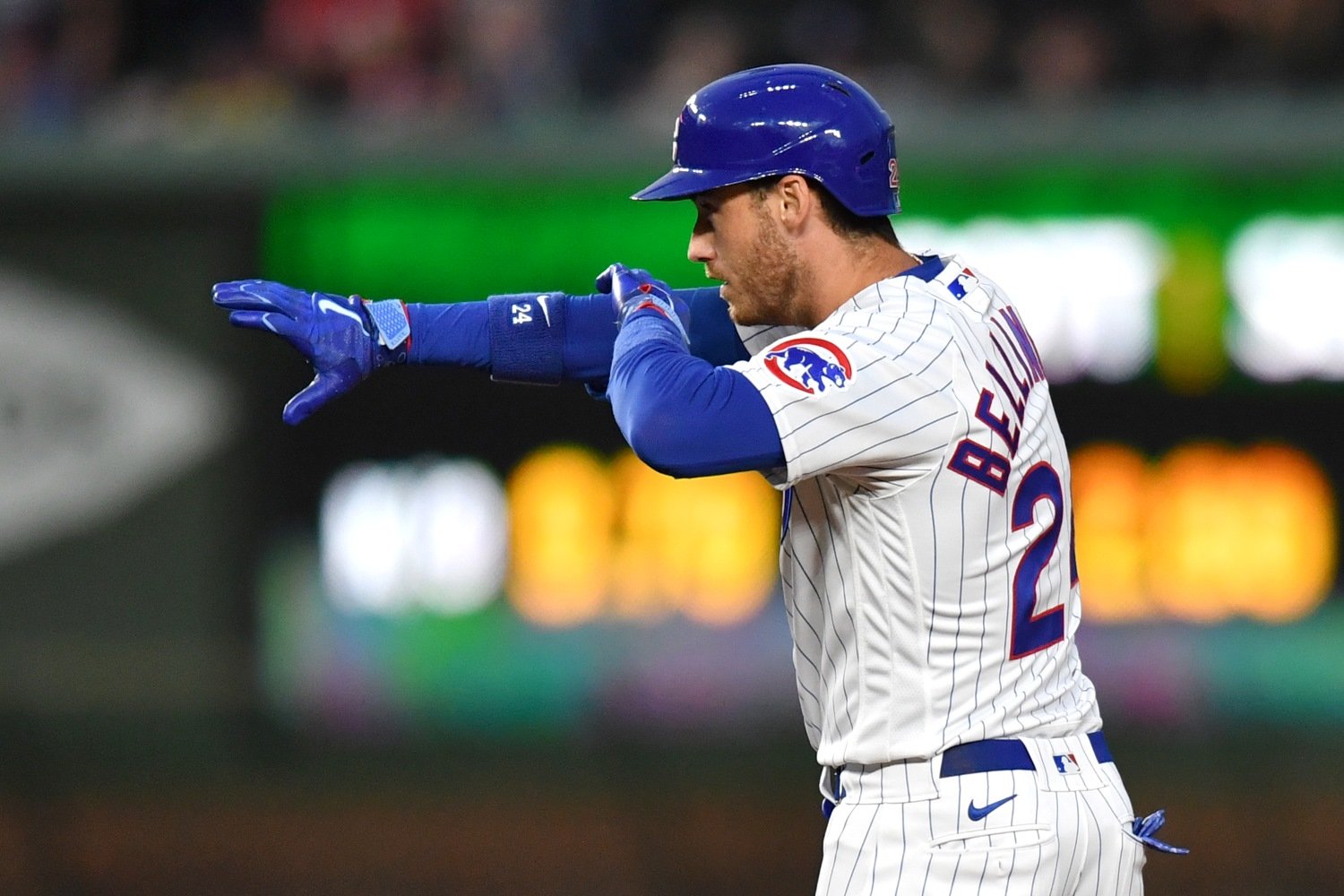 Image courtesy of © Patrick Gorski-USA TODAY Sports
The Cubs still lag two teams in the NL Central standings, and would need to climb over even more in order to claim a Wild Card berth in the National League. Yet, they went out and got Jeimer Candelario yesterday, and they're poised to add further help today. Why? Because Playoff Odds are probabilities, but this team isn't playing to maximize those. They ended up in a position where the payoffs on relative remote chances of winning were worth chasing, even if the chase proves futile.
Here are their reported odds at the three sites who provide daily Playoff Odds reports, as of this morning.
Baseball Prospectus: 14.6 % to win the division, 26.1 % to make the postseason
FanGraphs: 14.9 % to win the division, 24.5 % to make the postseason
Baseball Reference: 28.1 % to win the division, 45 % to make the postseason
Notably, while Baseball Prospectus and FanGraphs each utilize projection systems to generate their playoff odds, Baseball Reference operates very differently. They use a strength-of-schedule-adjusted rating system based on runs and wins over a team's last 100 games, and don't lean on individual player projections at all. Obviously, there can be arguments in favor of either kind of projection, but Baseball Prospectus and FanGraphs are generally regarded as more mathematically robust and scientific.
If you're looking at all these numbers, then, slightly favor the more pessimistic ones. They even reflect the arrival of Candelario. Despite that, they report that it's a long shot for the Cubs to make it to October in 2023. Anyone who says the team has much better than the chance of rolling a particular number on a standard die is trying to sell you something.
That doesn't really matter now, though. If the Cubs were sellers again at this deadline, Jed Hoyer's and David Ross's seats both would have heated up quickly. More importantly, though fans have come back to Wrigley Field in response to a strong start and some encouraging offseason moves, the Ricketts family knows that they can't afford much more abject losing. Once the team reeled off several consecutive wins last week, the thing was cinched. Buying at this deadline made much more sense than selling, or even than standing pat, because the Cubs (as a corporation, as a baseball franchise, and as a fan base) will gain much more in the event that they succeed in this race than they will lose in the event that they fail. 
Obviously, there has to be a mental restrictor plate there for Hoyer and Carter Hawkins. They need to gauge whether particular opportunities allow them to be in better position than this at this time next year, because they can't afford to go backward in a desperate attempt to cash in on this one imperfect opportunity. Still, making the attempt is important, and they will certainly not have a good chance of success if they don't finish the job they've started and bolster the pitching staff before 5 PM Central.